Couch:
Last week: We went 11-5 last week, I'll take it. This is our last chance to go 16-0, it would be a great way to end the season.
Locks: We went 3-0 on locks last week, as the Patriots blew out the Jags, the Bucs survived the Jets, and the Packers dominated the Vikings. We stand at 48-13 this year.
Upsets: We went 1-2 on upsets, feels like that's how it goes each week. The Raiders beating the Colts as 9 point underdogs is gonna go down as one of my bets picks this year, shoutout to them. 31-39 this year.
Season: 159-97 as we head into the final week. Picks champ, I would love if we finish with under 100 losses.
Mason:
Last week: Last week was a pretty good week and went 13-3. Definitely cannot be mad about that but it seems the good games are kicking in too late and the title may be ouch of reach for us this year.
Locks: This week I went 2-1 on my locks. It seems that i cannot get above 2-1 to 3-0 but thats all good. On the season I am now 30-15 and hopefully we can finish strong this week going 3-0.
Upsets: 1-1 on upsets and one of the ones I picked was actually somewhat important which was Cardinals/Cowboys. Pretty proud I got that right. On the season I have now moved to 15-28. Still not very good at all.
Season: In the past 2 weeks we have started to make a run but it is far too late and we are out of time. We had a decent season but just couldn't finish on top. Sucks but its how the game goes. We still have one more week though so lets send a prayer and hope for the best. We are 153-103 on the season and I can be happy with that.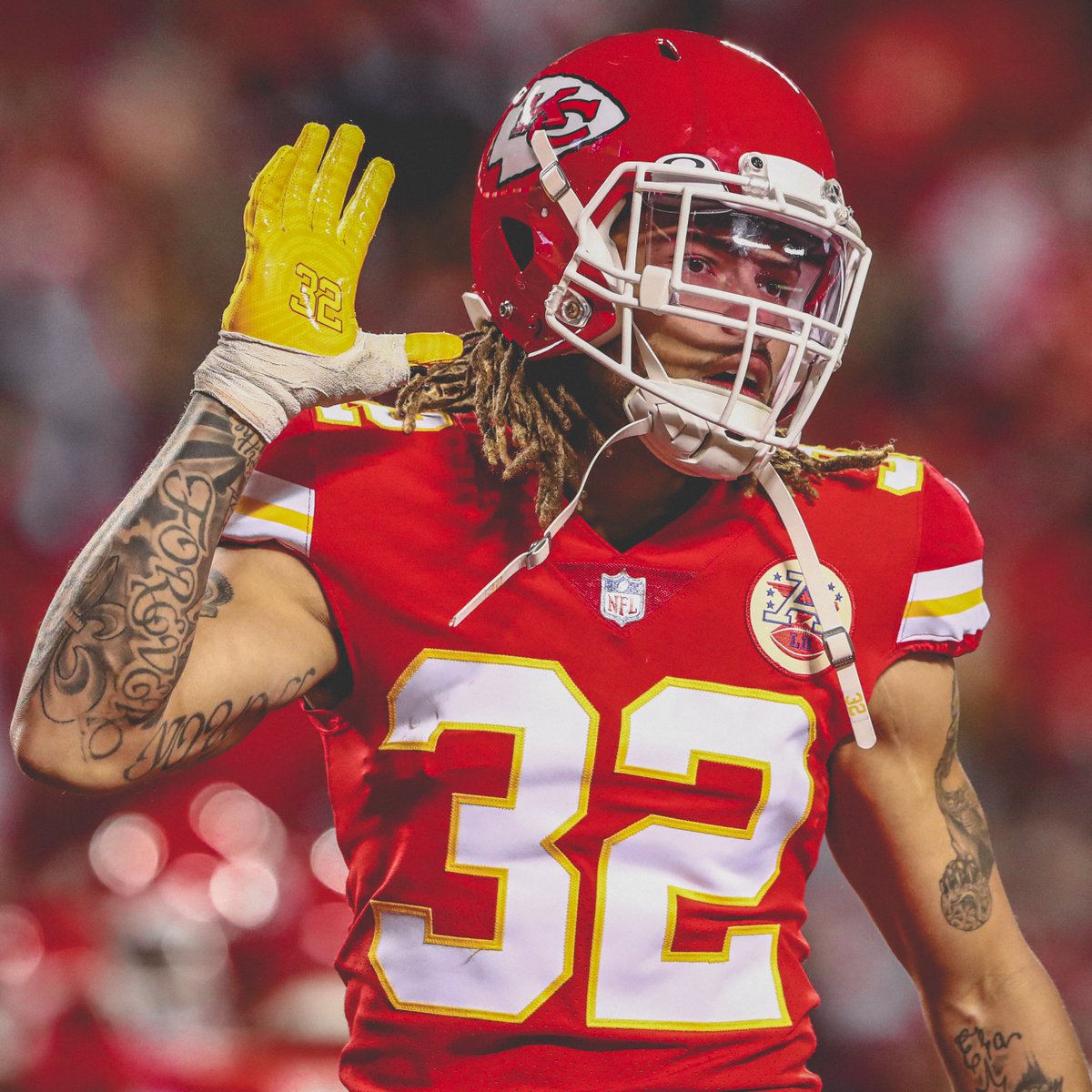 Kansas City Chiefs at Denver Broncos (+10.5)
Couch: Chiefs win 27-14 *LOCK*
This game turned out to not be a lock, but thanks to Vic Fangio sucking and the Chiefs being the Chiefs, we got it right. Drew lock looked like a legitimately good QB in this one. The AFC is wide open, KC is beatable.
Mason: Chiefs win 26-18
I don't have much of a comment because I never actually go around to watch this game but it looks as if it came down to the wire and also that Mahomes had a pretty good game.
Dallas Cowboys at Philadelphia Eagles (+6.5)
Couch: Cowboys win 24-16
Dallas slaughtered the Eagles 51-26. Jalen Hurts didn't play, and many of the Eagles starters were out, but nonetheless it was a good showing from the Cowboys. Philly is 0-7 vs teams with a winning record this year, I don't think they have a real shot against the Rams or Bucs next week. The future is bright, but they aren't there yet.
Mason: Cowboys win 34-22 *LOCK*
Just like the Chiefs game I never really got around to watching these games so I don't have much of a comment aside from this game probably would have been much closer if Jalen Hurts played but that was not the case.
Green Bay Packers at Detroit Lions (+3.5)
Couch: Packers win 34-20
Aaron Rodgers is starting, I don't know how much he'll play since this is a meaningless game for the Packers, who clinched a bye week already. Hopefully Amon Ra continues his dominance, Jordan Love plays well, and no one gets hurt.
Mason: Packers win 36-16 *LOCK*
The line to this game is really throwing me off because it should not be that close. To my knowledge we will not be sitting any starters so I am not completely sure why they are so close but I think this will be a blowout no matter what and who plays. Packers win big time and I don't expect anything less.
Cincinnati Bengals at Cleveland Browns (-5.0)
Couch: Bengals win 23-13 *UPSET*
Joe Burrow and Baker Mayfield are both out for this game, making it difficult to predict. The reason I like the Bengals is they have something to play form while the Browns are completely defeated. Cincy stays hot as they head into the playoffs.
Mason: Bengals win 31-28 *UPSET*
This is going to be a hard game for me to go against the Bengals. I mean just look how good they have been lately. You cannot genuinely sit here and try to convince me they won't win this game. They are also one of the most inconsistent teams in the league though so I am a bit skeptical. Regardless in my eyes this will come down to the wire but I see the Bengals as just the better team right now and will win this to solidify themselves even more in the playoffs.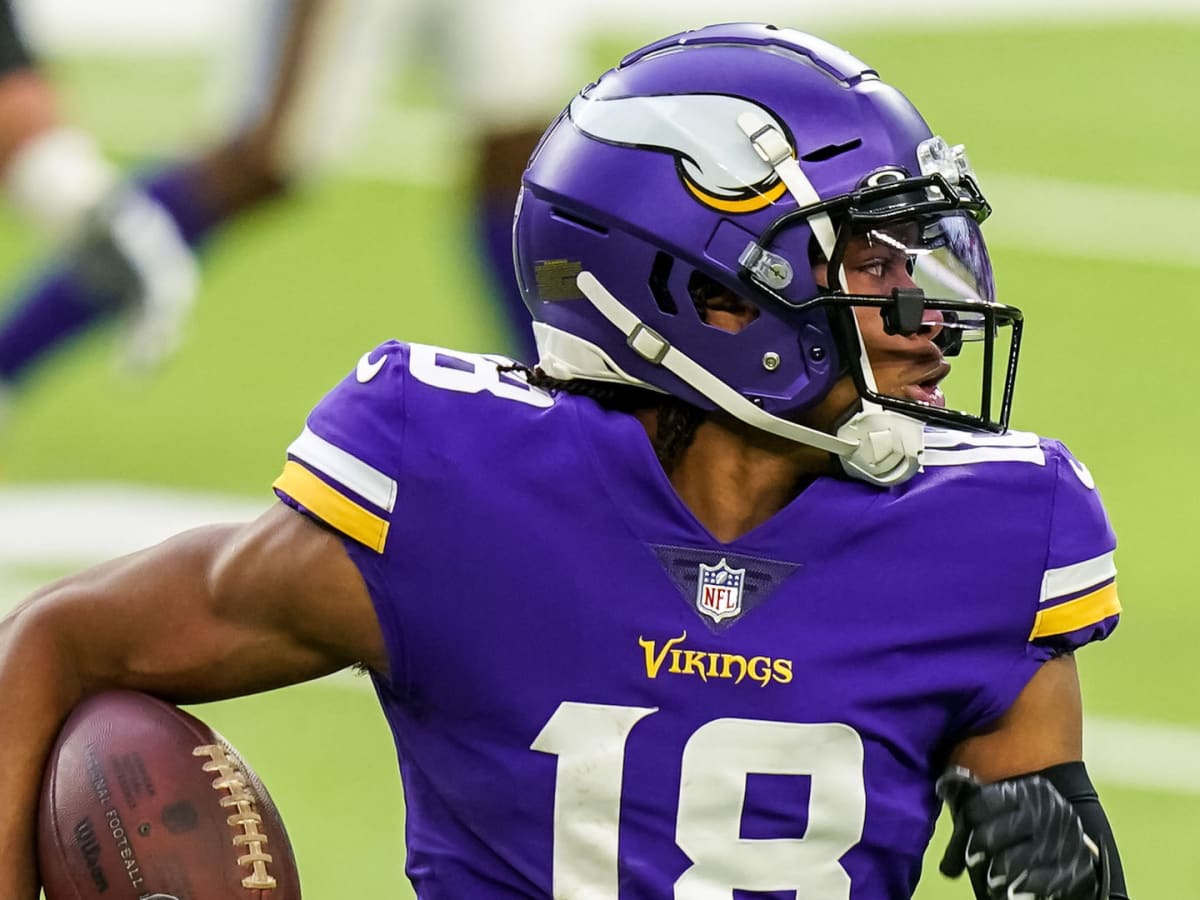 Chicago Bears at Minnesota Vikings (-4.0)
Couch: Vikings win 32-20
This should be the last game for Matt Nagy and Mike Zimmer, meaning this game really means nothing. I'm gonna take the Vikings since they're better, that seems fair to me.
Mason: Vikings win 27-21
Although the past 2 weeks have been rough for the Vikings I see them easily winning this game. I have said this multiple times before but they are much better than their record shows and I think its clear that is a true statement. There's games where they look like an elite team but also others where they look like they are at the bottom of the division. The Bears really do not compare with Minnesota and I see this as either being very close or a blowout win by the Vikings.
Washington Football Team at New York Giants (+7.0)
Couch: Washington wins 27-6 *LOCK*
The Giants reach new levels of ineptitude on a weekly basis, this week they start Jake Fromm. They will lose.
Mason: Washington wins 23-18
I have no interest in this game and it won't effect anything with playoffs or anything of importance. The only thing it will be effecting would be draft picks and where they land in the draft. Another important thing that has nothing to do with the game is the new name change of Washington and all the different leaks. It really could be anything and don't know what to think but that has nothing to do with the game but is probably the top headline for them this week. Washington wins in a close one that should be a blowout but won't.
Indianapolis Colts at Jacksonville Jaguars (+14.5)
Couch: Colts win 24-10 *LOCK*
It's a playoff game for the Colts against a Jags team looking to clinch the #1 pick for the 2nd straight year. Jonathan Taylor will likely score 4 touchdowns, Indy isn't going to let Trevor Lawrence end their season… right?
Mason: Colts win 34-10 *LOCK*
Lets be real. Jacksonville has no chance in winning this game. Sorry Raven fans.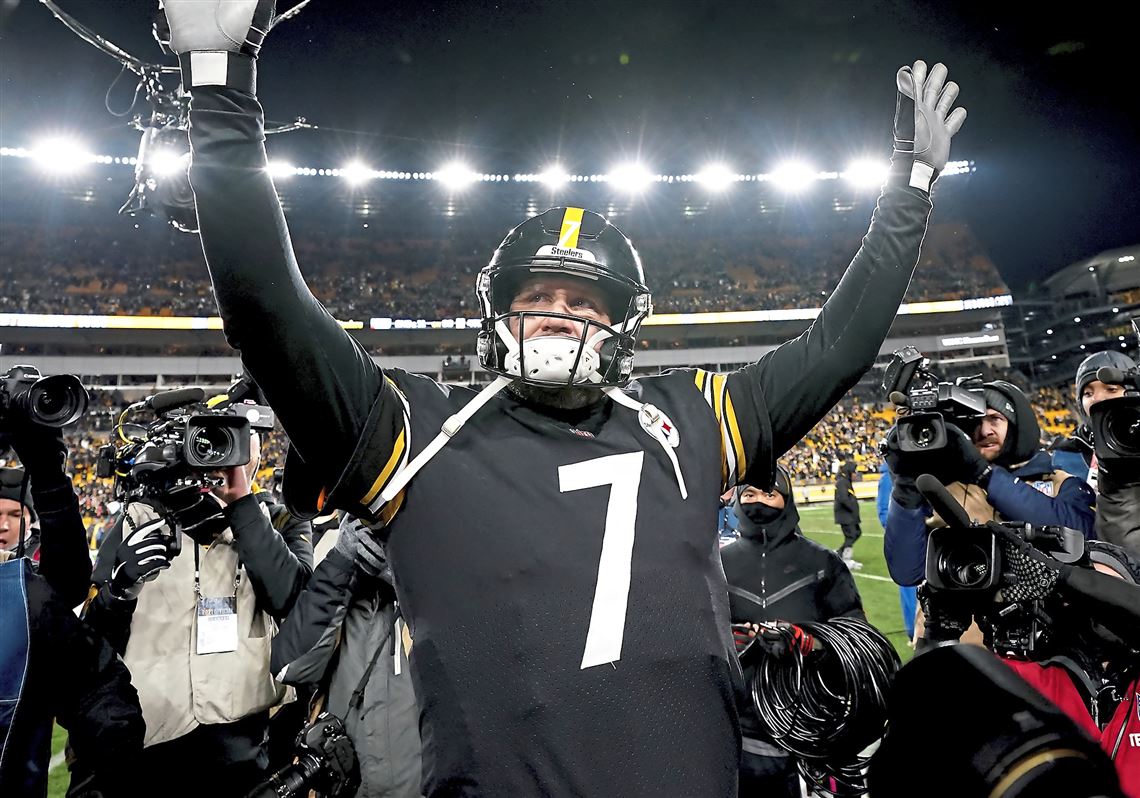 Pittsburgh Steelers at Baltimore Ravens (-3.5)
Couch: Steelers win 23-21 *UPSET
This is likely Ben Roethlisberger's final NFL game. What a career. Steelers take care of business in the best rivalry in the league here, Lamar Jackson not playing is too much for an injured Ravens team to overcome.
Mason: Ravens win 24-22
This is a must win game for Baltimore this week. They need it big time if they even want a chance at the playoffs. But as many of you probably already know those chances for the Ravens playoff hopes are very very slim. But don't count them out just yet because it could happen. But they need to win this game first and without Lamar that could be difficult but Tyler Huntley has had the starting role for the past 4 weeks and should be ok and if I was a Ravens fan I would feel confident in Huntley to go out there and get it done this week.
Tennessee Titans at Houston Texans (+10.5)
Couch: Titans win 27-17
Tennessee is playing for the only bye in the conference, so I believe they'll win this game. If not, Davis Mill swill be regarded as the biggest hero in Kansas City. This game should be entertaining, but I gotta go with the team that has something at stake.
Mason: Titans win 28-14
The only good part about this game is the possible return of the the King. Thats it. The Titans are looking to clinch the 1 seed by getting a win this week and hoping everything else falls into place and I see that happening pretty easily.
New Orleans Saints at Atlanta Falcons (+3.5)
Couch: Saints win 19-16
This is going to be an ugly game in all likelihood. Atlanta is going to try and knock their biggest rival out of the playoffs, something that would have them viewing this season as a success. New Orleans has the experience needed to win this type of game. They win and make the playoffs.
Mason: Falcons win 28-23 *UPSET*
The Falcons are not going to go out this season without a fight and they are going to take all of the Saints fans hopes and dreams of making the playoffs and throw them out the window. This will be a very competitive game and could be a very fun one to watch and keep an eye on because I can see Atlanta giving New Orleans everything they got and a very hard time. I am excited to see what the Falcons bring to the table and if they'll go out swinging.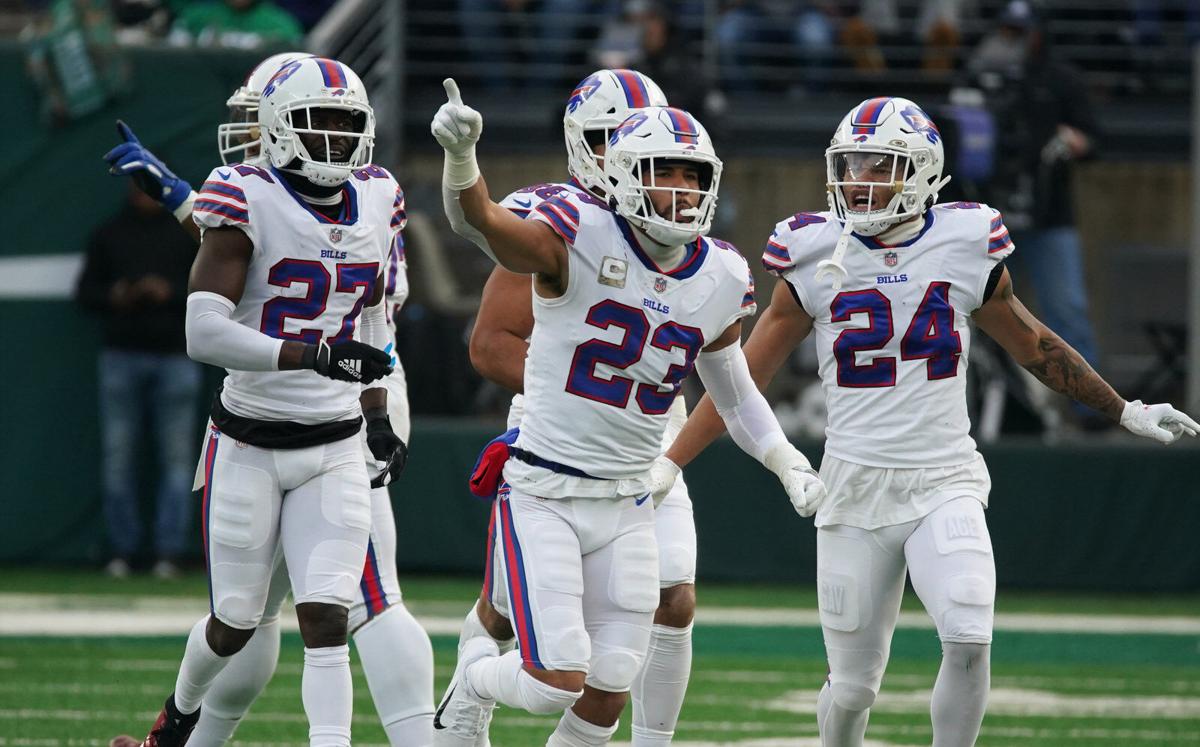 New York Jets at Buffalo Bills (-16.5)
Couch: Bills win 38-14 *LOCK*
Zach Wilson is showing potential, but this Jets team isn't going into Buffalo and beating them with the AFC East on the line.
Mason: Bills win 38-12
Bills are winning this game. No question. Thats all.
San Francisco 49ers at Los Angeles Rams (-3.5)
Couch: Rams win 24-20
This is the 2nd best game on the slate. Sean McVay's struggles vs the 49ers are well documented, but I think his losing ski snaps today. The Rams are playing to win the division and knock their rival out of the playoffs. It's gonna be a really good game, Cooper Kupp is going to hit 2k receiving yards.
Mason: Rams win 30-26
The Rams are going to be fighting to hold the number 1 place in the NFC West. They need to win this week to solidify themselves as the division winner. I think it'll be a pretty tough game especially because the 49ers still have a chance at the playoffs so they aren't going to lay down and take the loss. This will be a very competitive game and one to watch for sure but at the end of the day I think the Rams know the stakes and won't let this game slip through their hands.
New England Patriots at Miami Dolphins (+6.0)
Couch: Patriots win 24-10
The Dolphins' playoff hopes came to a screeching halt last week vs the Titans, while the Patriots scored 50 points for the 2nd time this year. Miami has never swept the Bill Belichick led Patriots, and I think that streak continues. New England wins comfortably.
Mason: Patriots win 27-22
Miami is out of their playoff chances and they have nothing to play for except for maybe their pride. The other thing they could be fighting for is to just be able to handle their division rival an L. Other than that this game means nothing to them and I don't think they'll will have too much energy and basically give New England the win down in Miami.
Seattle Seahawks at Arizona Cardinals (-5.5)
Couch: Cardinals win 29-22
I am impressively bad with Cardinals games, 0-5 with their divisional picks this year. Part of me says their is potential for an upset here, with Seattle's offense finally looking good last week, but Arizona is looking to win the NFC West, and I think they'll give themselves a chance with a win vs the Seahawks today.
Mason: Cardinals win 34-22
The Cardinals have been very weird lately and don't know how to judge them. With the loss of Dhop they just have not been the same and it shows. Kyler can still ball and he has shown that but without Dhop they just aren't the same team. I still believe they know what is at risk and they know this is a must win game for them so they are gonna go out there today and show that they can still play at an elite level even without their best players. Cardinals win big time.
Carolina Panthers at Tampa Bay Buccaneers (-9.0)
Couch: Bucs win 31-20 *LOCK*
Locking the Panthers to lose is one of my favorite things to do. Tampa is playing for seeding and will want to head into the playoffs with momentum, leaving the Antonio Brown situation in the past. They'll win comfortably here.
Mason: Buccaneers win 30-20
Even with the amazing situation going on with Tampa and all the crazy drama I still see them going out and getting a W. Although I don't think it'll be easy. They are still injured and who knows what the loss of AB will do and how it'll effect the WR room. Now they are only down to Mike Evans. While I believe their backups are still very good i believe it'll take a toll on how Brady plays. This is still a very good team don't get me wrong but with the loss of AB it'll make a bigger impact than others believe.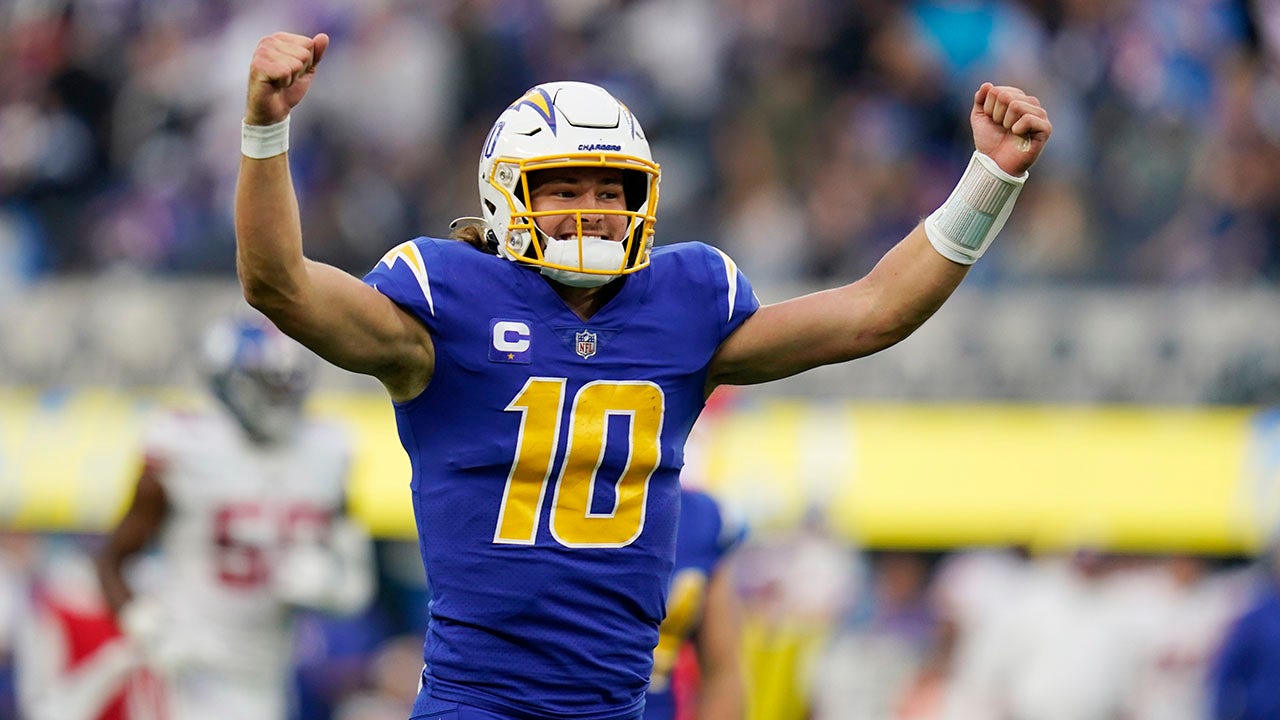 Los Angeles Chargers at Las Vegas Raiders (+3.0)
Couch: Chargers win 34-23
I think the Raiders have come as far as they can. 5 wins as time expires, upsets on the road against better teams, and they've dealt with more controversy than every other team. However, the Chargers are better. They won handily last time these teams played. It's essentially a playoff game, and I have more faith in Los Angeles.
Mason: Raiders win 33-32 *UPSET*
This will be a great game. Who ever wins this game makes the playoffs and this will be a shoot out that comes down to the wire and it'll be who gets the ball last wins the game. I cannot imagine a way that this is not the best game on the week. Division rivals going head to head competing for a playoff spot. Carr and Herbert will need to play at an elite level if they wanna give their teams a chance. At the end of the day though they will be in Vegas and the fans will be going crazy. This is a game that I just cannot imagine the Raiders loss.