Couch:
Last week: We went 10-6 last week, I consider that an average week. If I could go 14-2 in one of the two remaining weeks I would be happy.
Locks: Our locks have been disappointing this season. last week we went 2-1, I had a feeling the Chargers would let everyone down and I was foolish to pick them as a lock.
Upsets: We went 1-2 on upsets last week, that feels like our record just about every week. The Colts took down the Cards, but the Vikings and Ravens lost to the Rams and Bengals. We're 30-37 on upsets this season.
Season: We are 148-92 this year, 8 games above Mason. Unless unimaginable disaster strikes in these final weeks, we will finish on top.
Mason:
Last week: Last week was a good week for me and I went 11-5. Pretty good start to get back the lead on Couch. We are going to continue to inch back into and pounce on him to get us the W on the season.
Locks: Locks last week I went 2-1. The Chargers really lost to the Texans and ruined everything but that was ok and worth it to watch and laugh at the terrible Chargers as they got taken down by the mighty Davis Mills. On the season I have now moved to 28-14.
Upsets: I went 1-1 on the upsets this week which is not bad and definitely and improvement from 0-2. On the season I am 14-27. Percentage probably does not look too good and I wouldn't trust myself picking on these games with money.
Season: Following last weeks great performance I have now moved to 140-100. Sadly it does not look too good for me. I know I had some optimism earlier but it has all faded away and I don't like my chances here. It was a great run and we were so close at times but he really just sold and all hope faded. Does not mean I am not gonna try though.
Atlanta Falcons at Buffalo Bills (-14.5)
Couch: Bills win 28-17
I'm not picking this as a lock since Atlanta is still alive and Buffalo could be riding a little too high from their best win of the year. Josh Allen should be able to comfortably pick apart the Falcons secondary. Bills stay on top of the AFC East and eliminate the Falcons.
Mason: Bills win 34-14 *LOCK*
Well if I was a Falcons fan I really would not be looking forward to watching this game. I see this as being a complete blowout. I don't think there is much to be said here aside from I am sorry for the Falcon fans that have to sit through this. Buffalo is going to be making a run for the 1 seed in the AFC East and they need the wins. I don't see Atlanta having any shot in this game.
New York Giants at Chicago Bears (-6.0)
Couch: Bears win 17-13
If you're watching this game between two horrible offenses with both backups playing, I suggest you do something else. The Bears win because they are slightly better and are at home.
Mason: Bears win 21-18
Let's keep this short and sweet. Both these teams are garbage and need to do some serious work in the offseason. Everyone was expecting a decent year out of the Giants and they made sure they proved everyone wrong by doing absolutely atrocious. I don't have anything positive to say about da Bears cause they really are just a bad team but I see them barely squeaking out a win. I am also not to sure why they just don't start Foles because at this point he has been the best QB on their roster but who knows with Nagy anymore.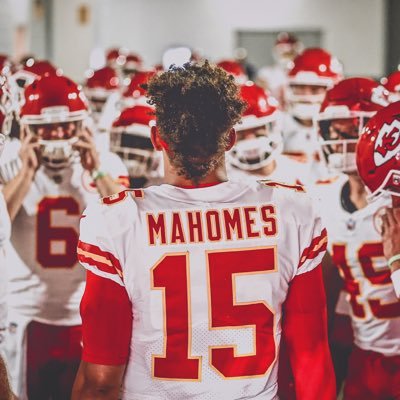 Kansas City Chiefs at Cincinnati Bengals (+4.0)
Couch: Chiefs win 31-24
Kansas City has won 8 in a row, and the Chiefs have won an absurd 26 straight games in November, December, and January. I think that streak continues, but I'm excited to see if Joe Burrow can outplay Mahomes here. The Bengals can clinch an AFC North title with the win, so I do see this game being close. In the end, it's the most experienced team in the AFC against a bunch of guys who haven't made the playoffs yet. Chiefs win a close one.
Mason: Chiefs win 28-24
I think surprisingly this will be a very good matchup for both teams. Both have an elite offense with mediocre defenses. This could be one of the better games of the week if the Bengals offense continues to light it up like they did last week. This is a game I am for sure excited about and I see this coming down to the wire but ultimately the Chiefs finish late.
Miami Dolphins at Tennessee Titans (-3.0)
Couch: Dolphins win 24-21 *UPSET*
Miami is playing for their playoff life today against the Titans, who are a very hard team to get a read on. Jaylen Waddle's OROY campaign is heating up, and I think he has a big day in Tennessee to push the Dolphins win streak to 8.
Mason: Titans win 27-26
This is another game I will be looking forward to watching because Miami has been really hot and are the first team to go on a 7 game losing streak and a 7 game winning streak and I thought that was a pretty neat stat. I like Miami better as a team right now because they just have been the better team clearly but I think Tennessee will be the victor at the end of the game just because they need a win to keep the division. I like both teams right now but I see the Titans finishing out on top in this one.
Las Vegas Raiders at Indianapolis Colts (-8.0)
Couch: Raiders win 31-30 *UPSET*
Trusting Vegas to win a big game may be a mistake. The Colts have been scorching hot for weeks, and I think this is the week they cool off, as Derek Carr torches them. I'm going bold here, Raiders control their own playoff destiny and treat this like a playoff game.
Mason: Colts win 30-21 *LOCK*
I have said this before and I'll say it again. I think the Colts are truly one of the best teams in not just the AFC but the NFL. It is hard to say they are not a top 8 team at least. They have played great lately and continue to prove they have the potential to be a very good team and it really has been showing as of late. On the other hand with Vegas, their record in my opinion is really misleading and inflated based off of the run they had at the beginning of the season and are not the same "good" team as they were then. With that being said I think they get ran all over by JT and take a soul crushing L.
Jacksonville Jaguars at New England Patriots (-16.5)
Couch: Patriots win 27-0 *LOCK*
The Jaguars will not win this game.
Mason: Patriots win 36-12 *LOCK*
Need I say more? Lol get it guys cause I didn't say anything which is me implying I have nothing to say because the Jaguars are so bad. I know it was pretty funny that I did that thanks guys. In all seriousness though the Jags are really terrible and this will just be a huge blowout in my opinion. Mac Jones has a huge day throwing for lots of yards and a couple of TD's.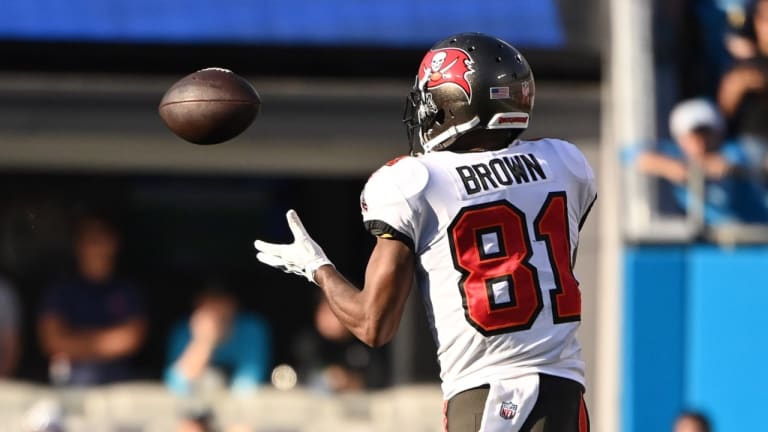 Tampa Bay Buccaneers at New York Jets (+13.0)
Couch: Buccaneers win 34-13 *LOCK*
Tom Brady continues his lifelong ownership of the Jets today with a blowout win. Mike Evans is back in the lineup, and the Jets simply won't be able to guard him or Antonio Brown.
Mason: Buccaneers win 32-8
It is almost like I can make the same exact joke I just made about the Jags and do it to the Jets. They suck ok? I won't spend a lot of time here because the Buccaneers should just absolutely steam roll them and have this be no competition even without their whole offense basically. But on the bright side Brady has his defense to carry him like usual so its all good. And yes Aaron Rodgers is the GOAT thanks for asking.
Philadelphia Eagles at Washington Football Team (+4.5)
Couch: Eagles win 23-17
I can't go with Washington here. They just got absolutely slaughtered and humiliated in Dallas, and they showed more fight on their sidelines than they did on the field. Eagles are playing for a playoff birth, and Washington is finished. Eagles win a gritty NFC East game.
Mason: Washington wins 24-23 *UPSET*
This is an upset pick for me. Although it may be bold let me explain my reasoning. So I like the Eagles more and they are clearly just the better team right now at this moment but that's not what football is about. It comes down to who plays better and truthfully tomorrow at Fedex field I think Washington will go out there and put a halt to the Eagles playoff hopes for now. It is going to be a game I would be nervous about if I was a Philly fan. It is weird to say but I think that the football team will go out with some heart and get a big divisional W this week. 
Los Angeles Rams at Baltimore Ravens (+6.0)
Couch: Rams win 31-24
Lamar is out again, meaning it's Tyler Huntley time. The QB situation should be the least of the Ravens' worries, as they just Let Joe Burrow throw for 525 yards. Cooper Kupp just might put up 200 yards here. Baltimore's defense won't be able to stop the Rams air attack, and they will lose.
Mason: Rams win 29-24
I really was excited for this game for Lamar to go up one of his biggest challenges of the year yet. Now I am definetley not counting Tyler Huntley out trust me that is not what is happening but im just saying the chances have slimmed up for me that the Ravens still find a way to win this. I do still believe this could be a very exciting game to watch even without Lamar because Huntley is because the twin clone of Lamar and I find that hilarious. But back to reality for me and I just don't see the Ravens being able to clutch this out. I really hope they can prove me wrong though.
Denver Broncos at Los Angeles Chargers (-7.5)
Couch: Broncos win 24-20 *UPSET*
I picked Denver to beat the Chargers last time the played, and that went very well. Despite Denver being crippled, they have had Justin Herbert's number over the past two seasons. Javonte and Melvin Gordon are both active, and Drew Lock played well in last week's loss to the Raiders. Denver effectively ends LA's playoff hopes and completes the sweep here.
Mason: Chargers win 25-20
I have said it before and I am going to say it again. Both of these teams are very average and I do not know how to gauge them. Every week they just seem to continue to impress me with how average they are. They cannot seem to stay hot. It must be something they just don't want to do because both teams have almost everything to be good available to them but it just wont happen. I mean the Chargers really just let rookie Davis Mills drop 40+ on them so that's pretty embarrassing. I don't have much good to say except for the reason I am going with Los Angeles is because they are at home but maybe their fans will forget to show up to the games and support them again.
Houston Texans at San Francisco 49ers (-12.5)
Couch: 49ers win 24-19
Trey Lance makes his first ever start here, and I don't see this being an easy game for him. Davis Mills is cooking right now, and they just beat the Chargers. I am going with San Fran, they are much more talented and are fighting to make the playoffs. Deebo steps up.
Mason: 49ers win 28-14
As bad as I want to pick the Texans to win just for the memes I just couldn't. It was hilarious watching Davis Mills drop bombs on the Chargers defense. It was just a constant cycle of it happening and the Houston players running into the end zone. Well anyway that's all the really positivity I have to say about them because even with that huge win they still really are not a good team but I can see potential in this team. Especially Davis Mills. I like 49ers to win this one at the end of the day though. They are just a more well rounded team but need to get rid of Jimmy G asap.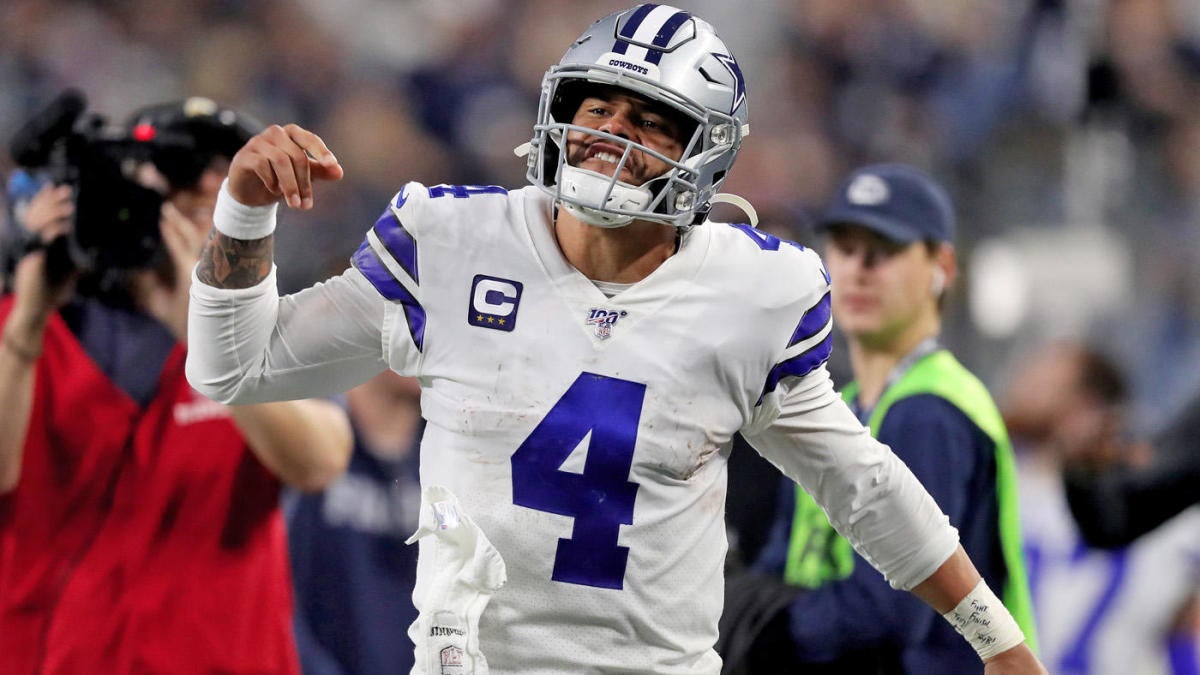 Arizona Cardinals at Dallas Cowboys (-6.5)
Couch: Cowboys win 34-31
Arizona is collapsing right now, but they are the best team on the road in the league and will have the chance to win this game. Dallas probably just peaked with a 56-14 win, but I don't think that showing was a fluke. Dak stays hot here, and the Cowboys win a nailbiter.
Mason: Cardinals win 33-31 *UPSET*
The Cardinals really need to get back on the right track with this game and unfortunately for them it really is not an easy one at all. They have been terrible for the past month and something needs to change for them and I think they can figure out what needs to be done this week but it will take a lot and they need to play flawlessly if they want to go out and get a W this week. I think they can do it but it'll be a long shot. This could also be my bias kicking in because currently the Cowboys have the tie breaker over the Packers but oh well.
Carolina Panthers at New Orleans Saints (-6.5)
Couch: Saints win 13-6
These teams are both awful to watch and unfortunately it is the only televised game for me out of the 4 pm slates. I can see either team winning this one. the Panthers might eat the Saints backup oline to complete the series sweep, or Sam Darnold will get destroyed in the SuperDome. I'll take the better coached team here, Saints win and stay alive.
Mason: Saints win 23-16
I won't spend too much time on this game because it really has no playoff implications and both of them are out of the running so it just does not hold the same amount of importance as others to me. But I think the Saints need to get a QB healthy and need to find someone they will roll with and be happy with going forward like they did with Brees. In my opinion that choice is Jameis. He has the most potential and is a great player. Anyway I like the Saints in this one just cause Cam is not back and is not good still.
Detroit Lions at Seattle Seahawks (-7.5)
Couch: Seahawks win 27-18
This could possibly be Russell Wilson's last home game as a Seahawk, and should certainly be the last one for Pete Carroll. It's sad that this era for Seattle is ending, but they should be able to pick up a win here. Tim Boyle is starting for the Lions, and my golden rule is never pick Tim Boyle.
Mason: Seahawks win 21-10
Maybe Russ really is washed. These games are just really hard to watch with the Seahawks. It just just looks as if they have completely lost all hope in everything and are just throwing everything away and hoping something good happens. The front office needs to make some changes and figure out the problem and fix it asap if they want to get back to winning games. Even then I like Seattle because they are playing Detroit so it should be a cake walk but who knows maybe Russ throws 2 ints which leads the Lions to a W. Who knows because I know Russ doesn't.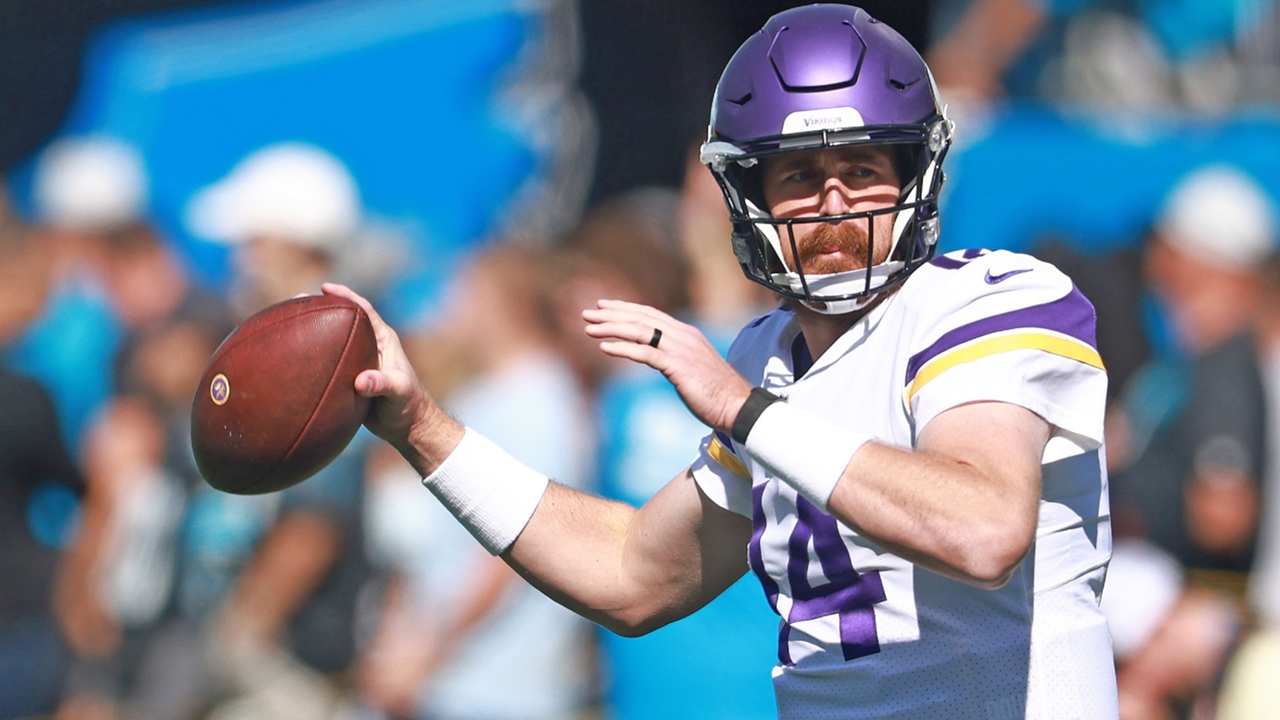 Minnesota Vikings at Green Bay Packers (-13.0)
Couch: Packers win 30-13 *LOCK*
I would've taken Green Bay regardless if Kirk Cousins was playing or not, but with Sean Mannion leading an average Vikings team into Lambeau on SNF, there really is no decision to be made. Packers avenge their Week 11 loss with a big time win here.
Mason: Packers win 35-18
Well as you know I am a Packers fan and I usually like to go on and gloat about us and talk forever about the Packers but i'll keep this short because it should be an interesting game. We almost had a certified Kellen Mond Moment but of course Zimmer wants to take away our fun and throws in Sean Mannion. It is also supposed to be about 3 degrees Fahrenheit so that should be fun. Hopefully we get some snow fall like Seattle did last week. Regardless I love my Packers this week and I think we have a pretty good matchup and we face up pretty well. Should be a fun game to watch.
Cleveland Browns at Pittsburgh Steelers (+3.5)
Couch: Browns win 23-20
The Steelers will want to keep their season alive here, or at least send Big Ben off into the sunset with what is likely his final Pittsburgh home game. Unfortunately for the Steelers, I don't see it happening. They just got slaughtered by the Chiefs. The Browns have dropped two straight but I like them to win here. The defense will step up and make retirement look like the best option for Ben Roethlisberger.
Mason: Steelers win 26-23 *UPSET*
The Browns have really proved to be an average team and it took me by surprise honestly. They have a loaded roster and I was really surprised that they have not preformed. They currently sit at the bottom of their division and its pretty weird to say the least. With that being said I think they will be sitting even more at the bottom with an L from Pittsburgh this week. It is react hard for me to believe that they would be able ti go into Pittsburgh and be able to go out and win this game. If they can do it then good for them but I just don't see it happening.