Couch:
Last week: We had our best week of the season in Week 14. Though we did not publish a picks article, I posted my picks, and I went 11-3.
Locks: We went 3-0 on locks last week, as the Seahawks, Titans, and Packers defeated their respective inferior opponents.
Upsets: It's been a rough year with upsets. We went 1-2 last week, as the Falcons beat the Panthers, but the Bills and Bengals both lost in overtime. 27-33 this year.
Season: I'm 127-81 this year, I'll take it. 6 games above Mason with 4 weeks left.
Mason:
Last week: Last week there was no article put out but I still made my picks and I went 10-4. One of my better weeks. We are back this week and I am about to blow the competition away with my picks this week. We are shooting for a 13+ win this week.
Locks: No locks picked but I am 24-12 on the season. 
Upsets: No upsets picked but on the season I am 13-24.
Season: On the season I have now moved to 121-87. Pretty good and we are getting back up there. I am not too sure where my record compares to Couch but hopefully we are making a run and making it all closer.
Kansas City Chiefs at Los Angeles Chargers
Couch: Chiefs win 31-24
Here's my thoughts on the game: There's lots of controversy surrounding Brandon Staley's decisions not to kick field goals and instead to play for touchdowns. While in this game it backfired, if LA was able to convert, everyone would've called him a genius. Before half I really thought they should've kicked a field goal, but that's not really why they lost. The Chargers missed so many opportunities, and the Chiefs are the best team int eh AFC. If you let them hang around you will likely lose.
Mason: Chargers win 32-27
It is a couple days after the game and I did not get to watch most of it aside from about the first half so I am not too sure my opinion would be too accurate but it seems as it was a very good game. High scoring, Overtime and lots of offense is all I need to see to call it a good game. Kansas City has really turned their season around and are yet again one of the best teams in the AFC.
New England Patriots at Indianapolis Colts (-2.5)
Couch: Patriots win 24-20 *UPSET*
The only part of this game I got right was the exact amount of points that would be scored. Indy needed this win and they got it, they will definitely make the playoffs now. It felt like New England couldn't do anything right until the 4th quarter. It's hard to win if you give up a blocked punt, numerous penalties, including jumping offsides on a field goal, and throw two interceptions.
Mason: Colts win 34-26
These are two of the best teams in the AFC in my opinion. The Patriots have been probably the hottest team in football and no one could stop them but I see that coming to an end this week against the Jonathan Taylor led Colts. JT is the best back in the league right now and its not an argument. But on the other hand the Patriots look like they have the best defense in the league so it'll be a good test. This will be a great game on Saturday night and it'll be great to watch who wins but I got the Colts in this contest.
Carolina Panthers at Buffalo Bills (-12.0)
Couch: Bills win 45-16 *LOCK*
As I'm writing this Panthers kicker Zane Gonzalez got injured in warm ups, and I think that accurately sums up how this game will go for the Panthers. They are atrocious, Bill shave dropped two straight and need this get right game.
Mason: Bills win 29-16 *LOCK*
As the weeks go on and the further the season moves on Buffalo looks more and more mid. They have their flashes of greatness and a very good team but other than those times they really don't look like anything special. I love Josh Allen so I really hope they can get this figured out and turn the season around and take the division title back. I got Buffalo this week because Carolina is just dysfunctional without CMC. They are screwed if he cannot get healthy next season.
Arizona Cardinals at Detriot Lions (+13.0)
Couch: Cardinals win 27-16 *LOCK*
Detroit has gotten the best over the Cards over the years but this time it's different, the Lions are lucky to have won a game this year while Arizona is competing for the bye. Kyler & James Conner leads them to a comfortable win here.
Mason: Cardinals win 36-14 *LOCK*
Guys. The Lions did it. They finally did it. They won and game and I could not be happier for them. But that is in the past now and they are still a crappy team. Kyler is finally back and this game should not even be close. Arizona wins big time.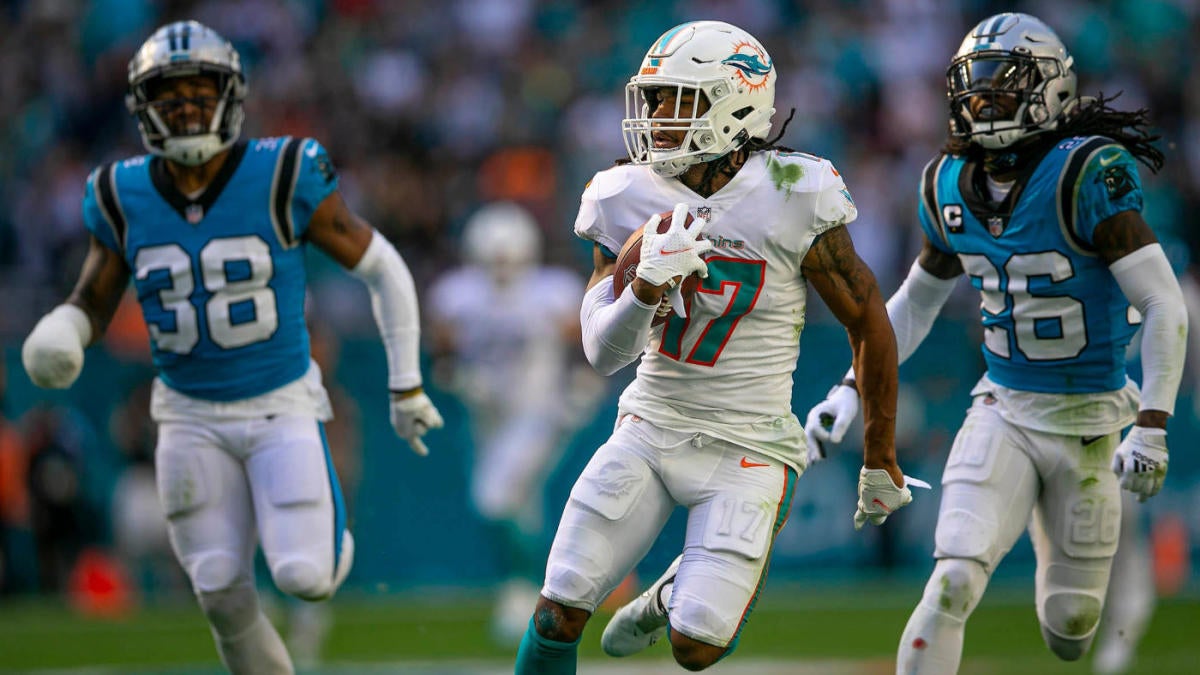 New York Jets at Miami Dolphins (-9.5)
Couch: Dolphins win 27-10
With a healthy Jaylen Waddle I would've picked the Dolphins as a lock here. They're scorching hot and coming off a bye, the Jets suck, Miami should win.
Mason: Dolphins win 25-18
Miami has been hot at the right time and they have looked good recently. The Jets on the other hand are still not good and lost they best receiver in Elijah Moore and may still be without Micheal Carter. Even with them healthy they don't win this game regardless. Dolphins win quite easily.
Dallas Cowboys at New York Giants (+10.5)
Couch: Cowboys win 31-6 *LOCK*
It's essential to never pick a team led by Mike Glennon, especially against a really good Cowboys team. The final score will not be close.
Mason: Cowboys win 31-18
It is getting towards the end of the year and teams that are not in contention for playoff anymore I would imagine are going to start to tank and just go for the higher picks and get the future that is needed and that's what I see the Giants as this week. They haven't been good and they aren't a good team. Even if I didn't believe they would tank I still do not see them winning this game. Cowboys win easily.
Tennessee Titans at Pittsburgh Steelers (-1.0)
Couch: Steelers win 26-20
A crucial game for the Steelers to stay alive in the AFC playoff race, while the Titans need to maintain their lead over the Colts in the AFC South. This is going to be a close, physical game, and I see it going to overtime. I think Tennessee is overrated and the Steelers walk off with a Dionate Johnson 42 yard touchdown.
Mason: Titans win 28-22 *UPSET*
I am not too sure why the Steelers are favored in this matchup. They are clearly the worse team out of the two. Big Ben is washed and should not be playing anymore. I truly believe that he is holding back that team tremendously. The offense moves so slow around him and it does not work in todays game. They also have a clown playing WR. He went from one of the most likable guys in the NFL to the most hated. He is very self centered and wants to blame his teammates for wanting to win. Recipe for disaster waiting to happen. I like the Titans in this one. They have been constantly very good.
Houston Texans at Jacksonville Jaguars (-5.0)
Couch: Jaguars win 20-17
With Urban Meyer gone, I see Jacksonville coming out and playing their best game of the season. It'll be an emotional win against David Culley and Davis Mills, led by James Robinson's two touchdowns. Sadly this game will not be on my TV this afternoon.
Mason: Jaguars win 22-21
Battle of the tanks. That is really all I have to say. The only positive thing I am looking forward to is James Robinson workload and how the firing of the worst HC of all time effects the team. Other than that don't expect much. Jags win.
Cincinnati Bengals at Denver Broncos (-3.0)
Couch: Bengals win 28-23 *UPSET*
This is one of the best games on the slate. It's a playoff game in Denver, the team that loses this will not be making the playoffs barring a miracle. Cincy will win this if they make Teddy Bridgewater beat them, because he won't. The Bengals have a good run defense and they'll need it today against Denver's amazing running back duo. I see Joe Burrow finding Ja'Marr Chase late in the game for the touchdown to win it and keep the Bengals hunt for the AFC North alive.
Mason: Broncos win 24-23
The Bengals are quite possibly the most inconsistent team in the league and it is really hard to get a true gauge on how good they really are. They have the games where they are very good and then they just fall apart. I really don't know if they are a good team or a bad one or just an average team that has very good games at times. I couldn't tell you. I down see Denver as a much different team though. But the reason I am choosing Denver is truly just because home field advantage and it is not easy playing in Denver. Broncos win in a tight game.
Atlanta Falcons at San Francisco 49ers (-9.5)
Couch: 49ers win 27-11
The 49ers just won a thriller in Cincy and will carry that momentum into this one. The Falcons are good at beating teams they're clearly better than, but when it comes to playing better teams, it doesn't go well. Nick Bosa and the San Fran defense smother Matt Ryan, ending the very small chance the Falcons had of making the playoffs.
Mason: 49ers win 26-17
The 49ers have been playing pretty decent as of late and they are on a little bit of a role. Elijah Mitchell has turned into a very good RB and he is their work horse for now. Falcons have been ok as of late as well but just not on the same level as San Fran. The difference in play and competition will all come around and the 49ers will show that they are clearly the better team. This could potentially be a close and good matchup but I still believe that the 49ers are just the better team and can get it done.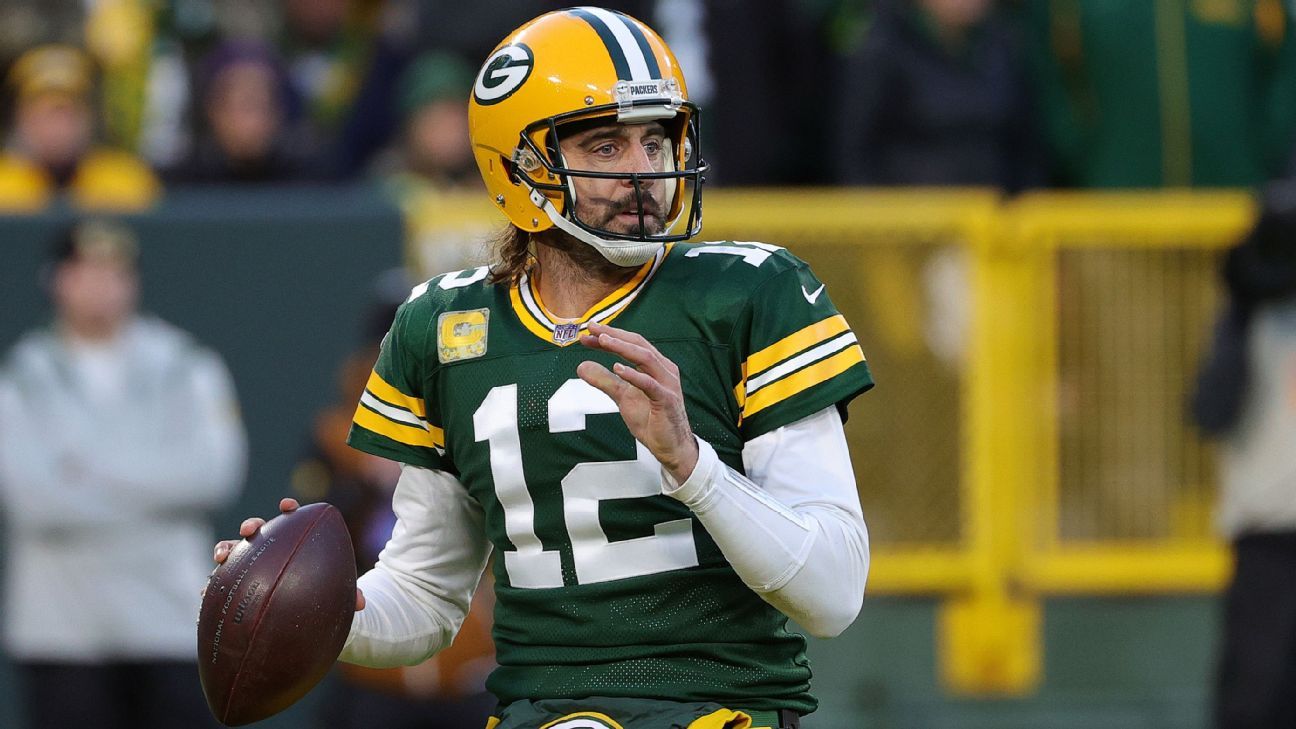 Green Bay Packers at Baltimore Ravens (+6.5)
Couch: Packers win 37-30
Baltimore has won 13 straight games vs NFC teams, that's impressive. However, they are just so depleted it's not even funny. Davante Adams could very easily put up 250 yards in this game. Green Bay is as hot as any team in the league, and probably the best overall team right now. Baltimore can keep it close for a few reasons – they have the better special teams, and if you have Lamar jackson, you're never out of the game.
Mason: Packers win 33-26 *LOCK*
First of all. We are the best team in the league and that has yet to change. I would love to see a better team than us but it just is not possible. Second of all. I will be at this game and I am the good luck charm. It is not possible that we lose this game no matter what. Lamar may be out with an ankle injury which sucks because I was looking forward to seeing him in action but it gives my Packers better chances which is all that matters. I see us coming out on top in the classic Baltimore. Green Bay all the way.

New Orleans Saints at Tampa Bay Buccaneers (-11.5)
Couch: Buccaneers win 34-14 *LOCK*
Tampa is undefeated at home, and despite the trouble the Saints have given Tom Brady in his Bucs career (3-0 in the regular season), I see this being the week Tampa smacks them. The Bucs shut down the run well and that's the Saints biggest strength right now. Brady throws 4 touchdowns in a snooze fest.
Mason: Buccaneers win 31-20
I see the Saints as another one of those teams that should tank and just go for the higher pick. They have a good team but they just don't have it this year. They need to figure out their offense and what they're going to do going forward because Taysom Hill is not the option.
Las Vegas Raiders at Cleveland Browns (-1.5)
Couch: Browns win 21-17 *UPSET*
I'm taking the Browns no matter who is playing QB, maybe that's a bad plan. Vegas just got obliterated and destroyed, losing 48-9 to the Chiefs. Cleveland is the better coached team, and they also have Nick Chubb who will touch the ball about 25 times here. Browns win in what is essentially a playoff game.
Mason: Browns win 27-23 *UPSET*
Another batch of 2 very inconsistent and questionable good teams. I don't know how to classify them but I think they are decent. It is really tough to put a gauge on these two teams as well. This game could really be a throw up and go either way. The team that'll win this game is the team with the better defense and that Tema is Cleveland. Their defense has been solid and showed they can be very good at times. Cleveland is still the better team regardless.
Minnesota Vikings at Chicago Bears (+6.0)
Couch: Vikings win 27-23
Every Vikings game is close, this one will be too. Minnesota typically struggles with Chicago, but this years Bears are worse than normal. Every game is huge for Minnesota at this point, Dalvin Cook looked refreshed vs Pittsburgh and will carry the load again this week.
Mason: Vikings win 28-16
Neither of these teams have proved to be good at all this year but the Vikings are definitely better than their record shows and I think a lot of people know that. This could really be a good game because of the divisional matchup but I don't see it going that way. I see Dalvin Cook carrying the Vikings again to get a big W on Monday night.
Seattle Seahawks at Los Angeles Rams (-6.0)
Couch: Rams win 24-16
Another COVID delayed game, this week is somewhat unpredictable due to the amount of cases every team seems to be dealing with. I could see the Seahawks getting the upset here as their season is on the line, and the Rams just had their biggest win of the year so there's a chance they have a letdown game, but when in doubt I'll take the significantly better team.
Mason: Rams win 30-22
The Seahawks are also another one of those teams that are decent but they have no playoff hopes and should just tank. But the reason they cannot do this is because of their master class of a trade they made for the best safety in the league Jamal Adams. I am joking if you can't tell. That has gotta be one of the worst trades I have seen to the this date. Regardless of all this I still don't see Seattle winning even if they had playoff hopes. Rams are coming off a big win and they haven tons of confidence. It will carry over to this game. Rams win with ease.
Washington Football Team at Philadelphia Eagles (-8.0)
Couch: Eagles win 25-17
This game was delayed to help the Football Team recuperate some of their missing players due to COVID. This is a huge game in the race for the 7 seed in the NFC. Eagles just had their bye while Washington had to play a Cowboys team that defensively manhandled them for most of the game. I think Philly wins this one.
Mason: Washington wins 28-27 *UPSET*
This was a tough pick for me. Both very average teams and they are pushing for second place in attempt for the a wild card spot. I think this could swing either way and both teams are equally good and could both end up winning this game. Washington has looked much better as the season goes on and that is telling to me. They are playing together and rally behind Taylor Heinicke. For that reason specifically I can see the Football team going on the road the Philadelphia and catching a big W that'll end up winning them the 2nd place position and then fighting for a wild card. *UPDATE* Well Heinicke is out with COVID. Ill leave my pick the same but this will be a hard game for them to win.