Couch:
Last week: We bounced back last week, going 10-5 overall. 4 games better than Mason, no surprise there.
Locks: We only took 1 lock last week, the Patriots, and they blew out the Titans. Ever since my terrible stretch of taking locks, I've been more conservative with saying "there's no way this professional football team can win this week" We are now 35-10 on locks this year, and have 3 locks on deck for this week.
Upsets: We took a ton of upsets last week, going 5-3 overall. There's always a good amount of upsets, some are impossible to predict, sometimes you pick too many.
Season: We're 106-74 on the year. Not fantastic but better than a lot of people I've seen, including Mason, as we now hold a 3 game lead.
Mason:
Last week: Well we went 6-9. Yea uh. It was a bad week. We really just sucked on every single level and none of them were even close to being right.
Locks: 1-2. Jeez. This was a terrible week. I don't have much to say about my performance. 24-13 is the record on the year now.
Upsets: 1-4. Again. Not good and lets just ignore it. 13-24 is the record for upsets, really rough.
Season: On the season we are now 103-77. I am not sure if we are still close to Couch but this performance was very bad and we need to gain ground. Looking for a big bounce back week.
Dallas Cowboys at New Orleans Saints
Couch: Cowboys win 26-23
Dallas already won so I'll leave you with my thoughts on the game. Tony Pollard is the best Cowboys running back, I've been saying that for a year now. Taysom Hill is not very good at throwing the ball, the Saints season is over. I'd put the Cowboys a tier below Tampa and Green Bay as well, but they're essentially wrapped up the NFC East and a home playoff game.
Mason: Cowboys win 24-13
Just like Couch said with Tony Pollard, he is the best back that the Cowboys have and he has really solidified that this year. He is much faster and he is more of a playmaker. He makes the plays that Zeke cant and i think that says something about who he is as a player. I hope eventually Dallas can realize that but for the rest of the year they are sitting pretty and should win the division. I don't see anyway that they lose it. Cowboys are a good football team.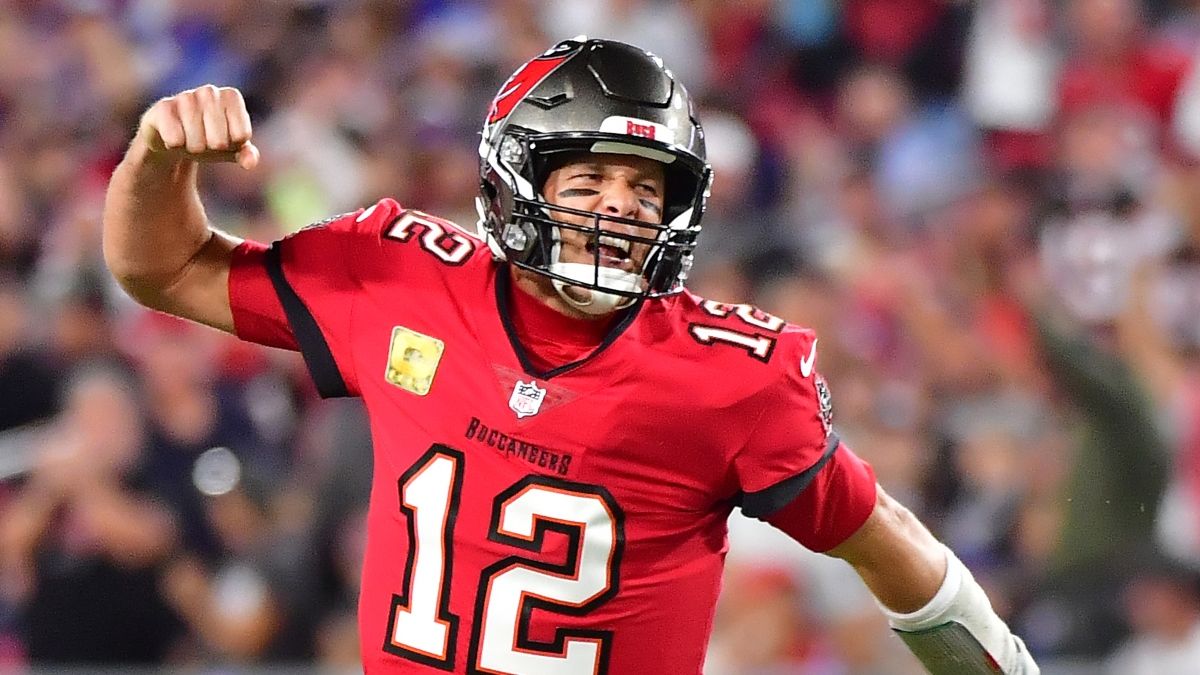 Tampa Bay Buccaneers at Atlanta Falcons (+10.5)
Couch: Bucs win 28-3
Tamps showed their resiliency with a comeback win against the Colts last week, they're just clearly the better team in this matchup. While the Falcons were able to get by the lowly Jags, they were slaughtered against the last two good teams they played.
Mason: Falcons win 28-24 *UPSET*
This is soley gut feeling. I really don't know why but I feel a massive upset from a divisional rival is in store for Atlanta. Then again this is Brady and we all know what he did against the Falcons so I don't know. I am rolling with Atlanta this week though. I have confidence and I need to regain some ground.
Arizona Cardinals at Chicago Bears (+7.5)
Couch: Cardinals win 33-20
The weather is gonna be a factor in this one, a cold and rainy day in Chicago. Kyler and Hopkins are back, meaning whatever small hope the Bears had to win this one is all but gone. AZ is coming off a bye, Chicago is coming off an ugly win vs the Lions. I'll take the team with the best record in the league.
Mason: Cardinals win 32-21 *LOCK*
This game won't be close. With Kyler Murray maybe coming back this will be a blowout but even if he does not come back and play this week it'll still be a blowout. Arizona is one of the best teams in the league even without Kyler on the field and they have showed that many times over and over again. Regardless of who is at QB this will go in favor of Arizona.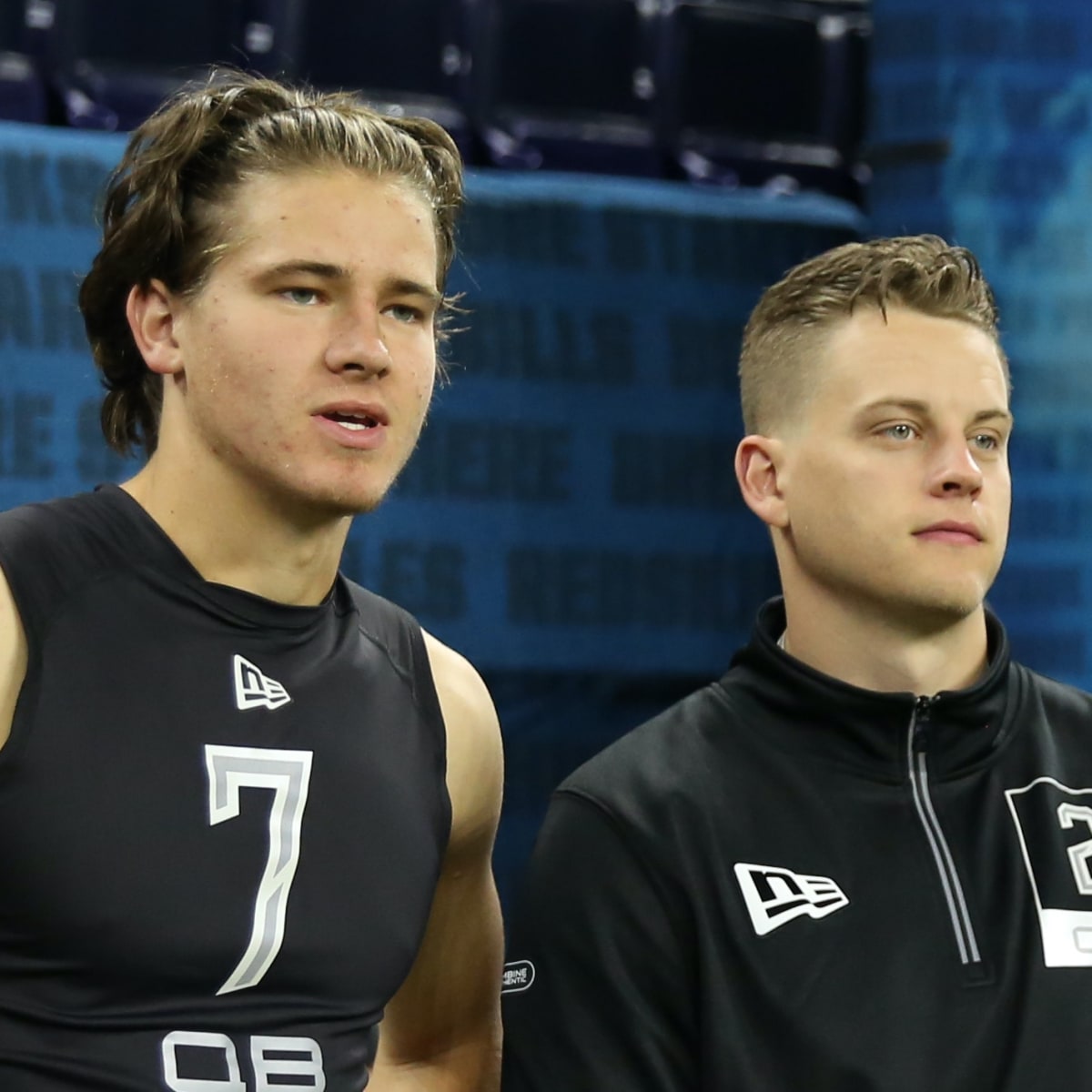 Los Angeles Chargers at Cincinnati Bengals (-3.0)
Couch: Chargers win 30-27 *UPSET*
Cincy is coming off their biggest win in years, stomping the Steelers 41-10 and sending Big Ben into retirement. The Chargers lost in Denver, something that few people, me being one of them, saw coming. The top storyline here is Burrow vs Herbert, but I think the real show will be between Austin Ekeler and Joe Mixon. I see this coming down to the wire, with LA getting a huge win in the AFC playoff race.
Mason: Bengals win 31-28
The battle of the young QB's. I see this game as an offensive shootout. Herbert and Burrow are going to take this down to the wire. This will be one of the best games on the week and the one to watch in the early window. No matter who comes out on top it'll be a good one for sure. The Chargers really did not look good last week with the loss to Denver but Cincinnati on the other hand looked flawless. That is why I am giving Burrow the edge this week. They have been the better team and coming off that huge confidence booster they are the hotter team.
Minnesota Vikings at Detroit Lions (+7.5)
Couch: Vikings win 24-17
Taking the Vikings as a lock is not something I'm willing to do, but they should win this game even without Dalvin Cook. They have more talent across the board and need this to stay in the wildcard hunt. For some reason, I don't think the Lions are very good.
Mason: Vikings win 29-17 *LOCK*
Detroit has let me down a lot of times and I can't pick them anymore. It starting to become clear that maybe Dan Campbell just is not fit for the head coaching job. As much of a good person that he is he just maybe should not be a head coach. We all love him but he can't get it done on the field. I hope he can turn it around and get it done but I don't see that happening especially this week against Minnesota. The Vikings are without Dalvin Cook but that truly will not be a problem. Alexander Mattison is just as explosive and always steps in well when Dalvin is not there. Vikings win easy.
New York Giants at Miami Dolphins (-6.5)
Couch: Dolphins win 27-10 *LOCK*
Miami has played like a top 5 team over the last month, and they've won 4 straight. The Giants are starting Mike Glennon, who is actually worse than Daniel Jones. Tua is playing the best football of his career, and I think that continues with a big win vs the Giants.
Mason: Dolphins win 24-17
The Dolphins are now on a 4 game win streak and they have really turned it around. I know its a thing to hate on Tua and make fun of him for being bad but look at his numbers this year and you will truly feel differently. He has an underrated season and he does not deserve all the hate he gets at all. I get his game film says his play is one way and I could agree with. He makes some bad decisions and some terrible turnovers but numbers don't lie. He has really developed and I think people should start to watch out for him. I like the Dolphins this week to be led by a big game from Tua. 
Philadelphia Eagles at New York Jets (+5.5)
Couch: Jets win 23-20 *UPSET*
I was taking the Jets here before Jalen Hurts was ruled out. Gardner Minshew is not a terrible quarterback, but we really don't know what the Eagles offense will look like without Hurts. New York got the W last week and want to end their franchise-long losing streak vs the Jets, the defense shows up and gets the job done.
Mason: Eagles win 22-15
Jalen Hurts is officially ruled out and Gardener Minshew will get the start. I am interested to see how this offense works around Minshew. Obviously he is a completely different QB then Hurts but maybe that is what the Eagles need. Don't get me wrong I am a full believer in Hurts and in my opinion he is the much better player but maybe the mobile QB in Hurts is not what fits the Eagles scheme. Ultimately what I am going to end up saying though is that I see Minshew proving he is not the better QB and when Hurts gets healthy he is throw right back into the starting role. I still like Philadelphia regardless.
Indianapolis Colts at Houston Texans (+10.0)
Couch: Colts win 35-13 *LOCK*
Indy kills Houston here, this would be on par with Jacksonville beating Buffalo if we're talking about shocking upsets. Colts need this win and the Texans are atrocious.
Mason: Colts win 33-20 *LOCK*
I will keep this short and sweet. I think Indianapolis has one of the best teams in the league right now and are near the top of the AFC. They are a very complete group. The defense is playing even better than they were last year and with Wentz at the helm the offense looks a lot more electric. I see a blow out in store or just for some reason a super close game. Colts come out on top for me this week.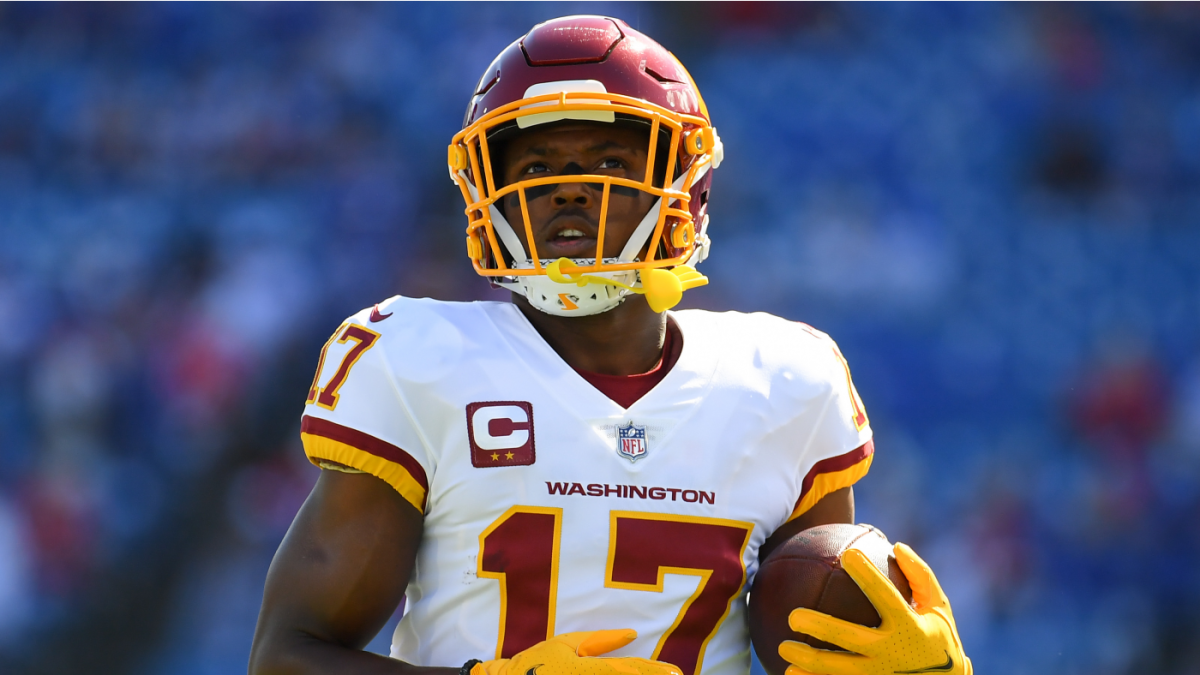 Washington Football Team at Las Vegas Raiders (-1.5)
Couch: Football Team wins 29-26
The Football Team is hot and looking to make a playoff push, while the Raiders got a huge win on Thanksgiving. I like Terry Mclaurin to go off today, and I think not having Darren Waller holds the Vegas offense back just a bit too much.
Mason: Raiders win 26-21
I don't know how to feel about either of these teams really. I think they both are not the greatest teams. They are the NFL's 2 most inconsistent teams. They lose an easy game then they win a difficult game. I don't know how to feel about them but at this point I think the Raiders are the clear cut better team. A lot of stuff is in their favor. Home field advantage, better team, better record. I like Vegas in this one. They are the better team and they should win.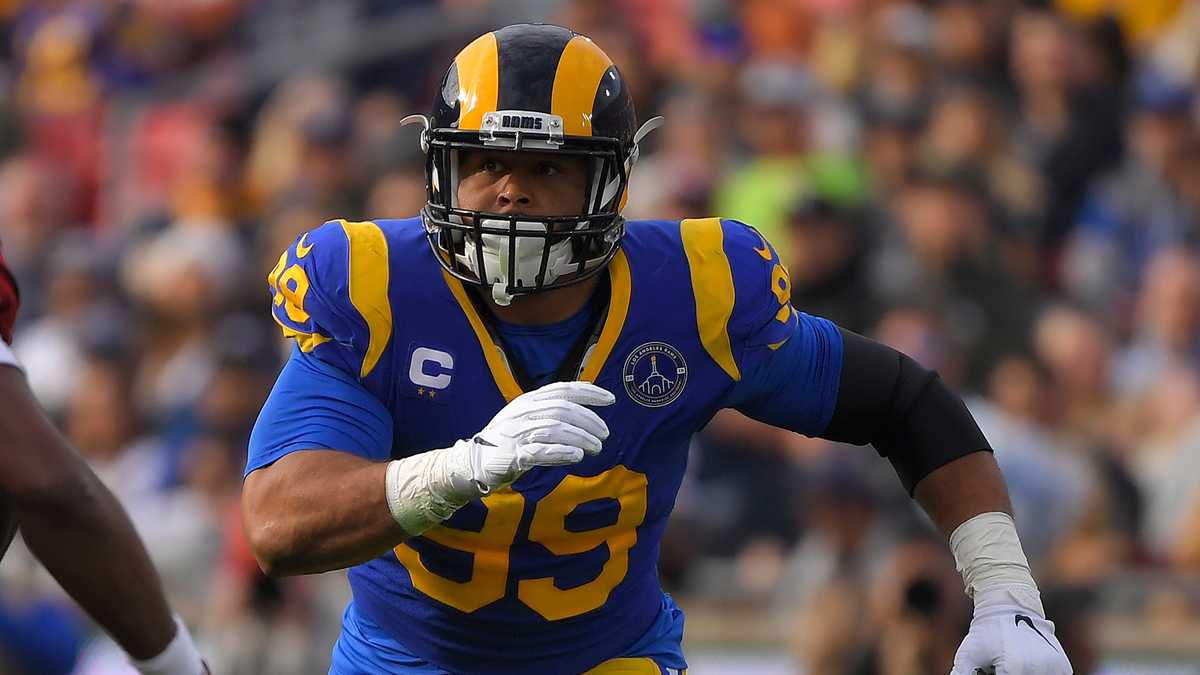 Jacksonville Jaguars at Los Angeles Rams (-12.5)
Couch: Rams win 34-12 *LOCK*
This is the definition of a get right game for the Rams. Losers of 3 straight, playing the Jags at home is a blessing. The Stafford and Kupp connection will dominate today.
Mason: Rams win 34-17
Los Angeles is still one of the best teams in the league even coming off of a tough loss against my Packers. And on the other hand Jacksonville is one of the worst teams in the league. I shouldn't have to say much. Rams win big time.
Baltimore Ravens at Pittsburgh Steelers (+4.5)
Couch: Ravens win 22-19
Baltimore knows how to win ugly, that's been established over their last two games. The Steelers are ugly, they've given up 41 points in back to back weeks. Since this is a divisional game and one of the best rivalries in all of sports, it should be a low scoring, physical game. Justin Tucker knocks down 5 field goals as Baltimore holds on to the top seed in the AFC.
Mason: Steelers win 30-28 *UPSET*
I really don't like picking against Lamar Jackson for obvious reasons but I am going to this week. Steelers are coming off an embarrassing loss last week and I think that will light a fire under their ass. They need to win this week if they still want to compete for a playoff spot and to win the division. Then again for me it is really hard to pick the Steelers to win and I have a feeling I will end up regretting this but its something I need to do if I want to get back into the competition for first place. Pittsburgh wins in a close one at home.
San Francisco 49ers at Seattle Seahawks (+3.0)
Couch: 49ers win 27-16
The Seahawks have had the Niners number over the years, but these are two teams going in opposite directions. Brandon Aiyuk should have a big day here, San Fran wins comfortably.
Mason: 49ers win 31-23
Seattle is really bad, and like usual Russ forgets how to play football in the second half of the season. Last time these two teams met Seattle took the W back home with them. This time they are in Seattle and the 49ers want revenge. They will get it this week and bring back the W to the Bay. The Seahawks have just not looked the same team as previous years when they are competing for the 1st spot in the West. Its hard to say I think they will win especially with how San Fran has been playing as of late. I like the 49ers in this one.
Denver Broncos at Kansas City Chiefs (-9.5)
Couch: Chiefs win 31-17
An Andy Reid led Chiefs, at home, off a bye, when they're hitting their stride is a tall task for any team. While the Broncos still own the Chargers, their relationship with Patrick Mahomes is another story, as he is 7-0 in his career against them. I think th Chiefs stay hot, Teddy Bridgewater doesn't beat Kansas City in primetime.
Mason: Chiefs win 27-20
Denver is coming off a big win against the Chargers last week and I think that is a big confidence booster for the team. But that does not mean I think tea re good because they still are not a very good team. The Chiefs are finally starting to catch their step again and are leading the West like we all expected them to do. I won't say this is a blowout because I know it won't be. Regardless I think the Chiefs will finish on top on SNF.
New England Patriots at Buffalo Bills (-2.5)
Couch: Patriots win 24-21 *UPSET*
The biggest game of the season for both of these teams, this is huge for the AFC East playoff race. New England is the hottest team in the league right now, and Buffalo doesn't really have any quality wins, except for the Chiefs game. I think this is going to be a turnover filled game, one that comes down to who has the better run game and coach, The answer is the Patriots.
Mason: Bills win 34-31
I am so excited for this game. It will really be a great one to watch. The Patriots have grown so much since the beginning of the season and its a great sight to see. Mac Jones is clearly the best rookie QB and is in the best situation. I really am happy seeing the Patriots succeed again but I don't see that holding up this week in Buffalo. The Bills are still the better team but this will be a great game regardless. Game of the week material and am glad its on MNF. I have Buffalo coming out on top this week.