Couch:
Last week: We wet 8-7 last week, not amazing but we had a winning record at least. We're gonna have to step our game up significantly if we want to finish with a better record than Mason.
Locks: We went 2-1 on locks last week. My locks started off strong but have completely fallen off as the season has gotten more and more unpredictable. Last week the Pats and Browns won, but the Titans lost at home to Houston. 34-10 this season.
Upsets: 0-3 on upsets last week. We are now 18-27 this year. That is less than ideal.
Season: We are 96-69 this year, 1 game behind Mason. We have 7 more weeks to pass him. I'm writing this on Sunday, and the Thanksgiving games have passed, so for those I will give my analysis of what happened
Mason:
Last week: We went 10-5. Getting back on the right track and it's a great thing to see. Hopefully, we can continue the hot streak up and improve again this week.
Locks: 1-2. Very bad week. Titans somehow lost and the Panthers just lost in a heartbreaker. We will surely bounce back and go 3-0 this week to get back to where we should be. 23-10 is the record for the year for locks.
Upsets: I only picked 1 upset this week and it was wrong putting us at 0-1. Which then moves us to 12-20.
Season: On the season we have moved to 97-68. Almost Nice. I think we have finally eclipsed Couch on the season. We have been on kind of a hot streak as of late so let's keep that up and pull ahead.
Chicago Bears at Detroit Lions (+3.0)
Couch: Bears win 27-14
One of my bold predictions for this game was that Andy Dalton would throw for 300 yards and 3 touchdowns. he got the 300 yard part of that, and also led a game winning drive. This was an ugly football game, and Dan Campbell did an atrocious job, I feel like any other coach with this type of performance would get a lot more hate from the media. The Bears aren't going anywhere this year, they've blown too many close games. Matt Nagy survives another week, and Detroit's hopes of winning a game this year are starting to look bleak.
Mason: Lions win 28-23 *UPSET*
Even though the Lions don't have Goff and are rolling with TB12 I still think they will get it done on Thanksgiving Day. The Bears have looked like the below-average team that they are and nothing more. They have not shown me anything impressive and to add to that they are going with the Red Rocket today which is not going to be a very good choice. On top of that, there have been reports coming out that after their game today Matt Nagy will finally be fired. As a Packer fan, this sucks cause now we won't be granted a free win anymore. So let's just hope this has no truth to it and he stays. Anyway, I got Detroit today and I think Swift has a big day.
Las Vegas Raiders at Dallas Cowboys (-7.5)
Couch: Cowboys win 34-17
This pick obviously did not age well, as the Raiders won one of the longest games I've ever seen. Derek Carr was great, and Dak was for the most part as well. The refs in this game sucked, they called everything they could've and didn't let the secondary and receivers play at all. Anyways, Vegas ends their losing streak but still face an uphill battle for making the playoffs, they're still a pretty flawed team. Dallas is definitely one of the best teams in the league, but losing 3 of their last 4 is concerning, and I feel like they may be one step below the class of the NFC.
Mason: Cowboys win 32-21
Las Vegas has lost their past 3 games and they have not looked good one bit. I don't see them getting back into the win column this week. I just don't see it happening against an elite offense in Dallas. Even though they looked slow and not well last week I still think they get it done big time today. Until the Raiders decide to show some life they won't win. Dallas is just the overall better team in this matchup and it is hard to hold the offense. Las Vegas on the other hand won't be stopping this offense and it'll be a high-scoring blowout. Dallas wins big.
Buffalo Bills at New Orleans Saints (+6.5)
Couch: Bills win 28-15
I think a good rule going forward is "Pick against Trevor Siemian", which is what I did here. I didn't think Buffalo would give up a touchdown, they gave up one. Buffalo got the bounce back win they needed and can now look ahead towards their MNF game against the Patriots in Week 13. The Saints season is just about done, they're too injured to compete and they've lost three staight.
Mason: Bills win 27-22
For me, the Bills have slowly worked themselves into a bad category that teams do not want to be in. They just have not looked like the team they were before and they have not performed up to the standards I expected them to be at. They were the best team in the AFC for me just a couple weeks ago but now I don't think they are the best team in their division. I did not think i would really be saying that this year but here I am now. Regardless of that, they will still dominate the Saints today. New Orleans will also be without Alvin Kamara again today.
Pittsburgh Steelers at Cincinnati Bengals (-4.5)
Couch: Steelers win 27-24 *UPSET*
When these teams played in Week 3, Pittsburgh was without Diontae Johnson, and were also called out by Tyler Boyd for "giving up" I feel like Pittsburgh will come out angry, and do anything to avoid getting swept by the Bengals, which would be the first time that happened since 1990.
Mason: Bengals win 26-19
Bengals looked good last week against the Raiders and Joe Mixon had himself a day. On the other hand with Pittsburgh, I did not get to watch most of the game it looked exciting. I would have to believe they did at least decent. Overall I still think the Bengals are the better overall team. They have the more electric offense which in my opinion is what wins games this season. Pittsburgh has been plagued with injuries this year. Despite all this, I don't see the Steelers being able to keep up with the Bengals this week.
Tampa Bay Buccaneers at Indianapolis Colts (+3.0)
Couch: Colts win 33-27 *UPSET*
I feel like this game is going to overtime and will end with a Colts walk-off touchdown. Out of every game this week, I'm most excited for this one. Jonathan Taylor vs the Bucs defense, Brady vs the Colts, lots of good narratives.Antonio Brown is out, and Tampa really needs him back. I'm going with the Colts, led by Carson Wentz's 3 touchdown passes in a thriller.
Mason: Colts win 33-28 *UPSET*
The Colts have really made a big jump from the beginning of the season and they will end up winning this division I'm calling it right now. They start that off by pulling off a huge upset against Tampa Bay. Tampa has looked kind of questionable as of late and not really the super bowl team they were last season. But they still have that caliber of play they just gotta figure out how to get back to that. Ultimately I see Indianapolis coming out on top. Jonathan Taylor has another huge game to help lead them to a big W.
Carolina Panthers at Miami Dolphins (+2.0)
Couch: Dolphins win 25-23 *UPSET*
Mason sure loves picking the Panthers as locks. Last week it was the Carolina defense that lost the Panthers the game, and I sense another loss here. Miami has won three straight, and every game left is like a playoff game for them. Tua Tagovailoa is having an underrated season as well, I think he plays well today. Dolphins win a close one.
Mason: Panthers win 24-19 *LOCK*
Carolina has looked really good with bringing Cam back. I think Darnold getting hurt was a blessing in disguise. Not that I wish injury on any player ever but that they got to bring their guy back and give him the starting role. Newton has won over this whole roster in the short amount of time he has been there. It definitely helps that he has already played with half the guys but still. Seeing Cam Newton back in his home and succeeding to a certain extent is really heartwarming and everyone loves to see it. Cam will get his first win back as a starter this week and I think everyone is looking forward to it.
Tennessee Titans at New England Patriots (-6.5)
Couch: Patriots win 26-10 *LOCK*
This is the only lock I'm picking for the whole Week 12 slate. The Pats defense is the best in the league right now, and they've won 5 in a row. The Titans are missing every good skill position player on their team, and Ryan Tannehill is coming off a horrible showing in which he threw 4 interceptions vs the Texans. Bill Belichick gets some revenge for the 2019 AFC Wildcard game here.
Mason: Patriots win 32-18 *LOCK*
The Titans are injured and it's bad. They have now lost both AJ Brown and Julio Jones. Last week was rough. They lost to the Texans. Not good. I don't feel this game will be necessarily close just because of the injuries to them unless the defense can keep them in it. I think New England eases into a win this week against a weak Tennessee team.
Philadelphia Eagles at New York Giants (+3.5)
Couch: Eagles win 31-18
I feel like losing this game would be a very Eagles thing to do. I'm not picking it to happen though. Philly is hot, and the Giants just fired Jason Garrett after an embarrassing loss to the Buccaneers. I'm going with the better team that has the playoffs in sight.
Mason: Eagles win 26-24
Surprisingly the Eagles have looked pretty good and stepped it up in the past couple of weeks. The defense with Darius Slay has looked solid and the offense may be figuring out the connection between Jalen Hurts and Devonta Smith. If they can continue to pound the run game I can see them fighting for the last wild card spot. On the other hand with New York, they finally got Saquan back and they just fired Jason Garrett but his replacement is Freddie Kitchens so is it really an upgrade. Although Kitchens steps in for him I can see this offense being let loose and actually looking decent. However, I see Philadelphia continuing the win streak and getting a big divisional W.
Atlanta Falcons at Jacksonville Jaguars (+2.5)
Couch: Jaguars win 13-9 *UPSET*
You might as well flip a coin for who wins this game. I won't be surprised however it turns out, neither team is good.
Mason: Falcons win 27-16
This game should not be very close but for some reason, I feel that Jacksonville will put up a decent fight but ultimately lose by 10+. The Falcons are an overall just better team and they will possibly be getting Cordarle Patterson back and that's what this offense needs to function. Regardless even without him Atlanta is the better team and should win.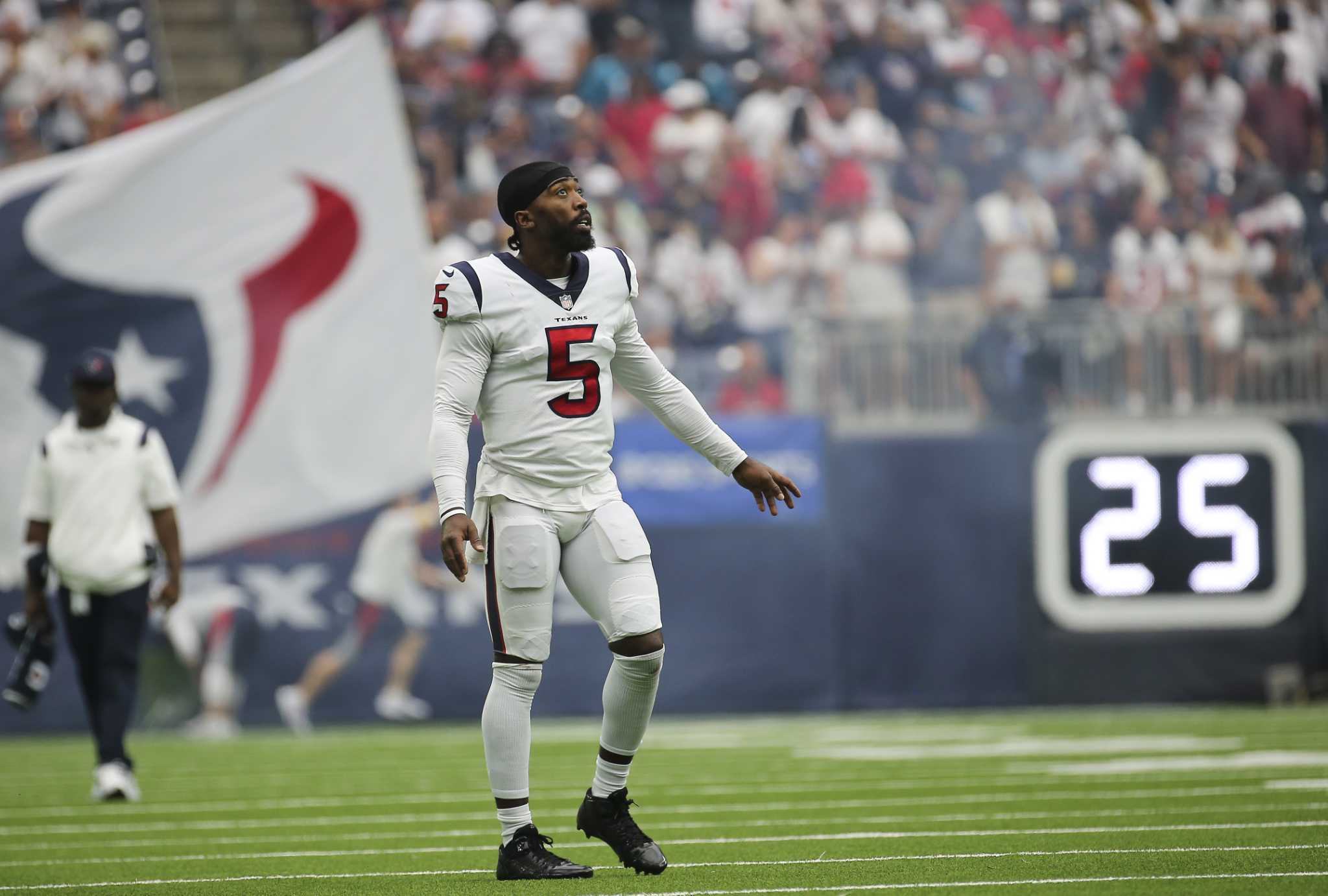 New York Jets at Houston Texans (-2.5)
Couch: Jets win 29-28 *UPSET*
Mason is picking Houston as a lock, that's incredibly bold. Zach Wilson is back and I think that'll provide some energy for the Jets. Houston pretty much won their Super Bowl last week, this game is more important for draft pick ramifications than anything else. At the end of the day, both of these teams are better than the Titans.
Mason: Texans win 25-14 *LOCK*
With Tyrod Taylor, this is just a completely different team. They just beat the Titans last week and that's a pretty good accomplishment especially since they are so bad and are not really good at anything. Except when Tyrod is on the field at QB cause then they become good at everything. On the other hand the Jets are rolling back with Zach Wilson and that is a mistake. He is not much better than Mike White or Joe Flacco. No matter who starts for the Jets they are not winning.
Los Angeles Chargers at Denver Broncos (+2.5)
Couch: Broncos win 24-23 *UPSET*
As a Chargers advocate, I'm going out on a limb by saying the Broncos win this game. It's really just a gut feeling that Denver, off a bye, can compete with a Chargers team with flaws. The game being in Denver helps as well, this just might be Javonte Williams's coming out party. Divisional game are always close and hold the possibility of upsets, I'm riding with the Broncos today.
Mason: Chargers win 31-22
The Broncos are going to be coming off of a bye week and that gave them a little bit of time to heal and get healthy. Even though they are coming off of the bye week i don't see them as the better team in this matchup. The only advantage I see them having is a home-field advantage and making the Los Angeles boys play in a tough climate. It will most likely be freezing could possibly see some snow depending on the weather. With all that being said it could possibly go either way. At the end of the day, the Chargers are still going to finish on top.
Los Angeles Rams at Green Bay Packers (+1.0)
Couch: Packers win 24-20 *UPSET*
I have a feeling this will be one of those low scoring late games that are hyped up all week as shootouts and end up being low scoring, similar to Cowboys vs Chiefs last week. I like the Packers in this one because they're used to the cold Green Bay winter, while Sean McVay team's are not. Matt Stafford is also very banged up, and Green Bay will want to bounce back from their loss to the Vikings last week.
Mason: Packers win 34-31 *UPSET*
The Rams will be coming off a bye week as well and that will give them a good edge over Green Bay health-wise. They had a whole week to also develop OBJ and get him to fit the scheme and basically take Robert Woods role. This will be a great game and possibly one of the best of the year. But you know me, I gotta role with my boys again this week to take a massive W. Even with us losing Elgton Jenkins for the rest of the year with an ACL tear I think our offensive line can hold their own until David Bakhtiari comes back. Lafleur has also never lost back-to-back games and we are at home in big Lambeau. I love this game and it'll be the true test of how good we truly are.
Minnesota Vikings at San Francisco 49ers (-3.0)
Couch: 49ers win 31-24
Vikings games are always close, this one won't be different. Despite me being a Vikings advocate all season long, I would be surprised if they win this one. Their defensive line is severely undermanned, with literally all 4 starters out. The Niners are gonna take advantage of that, control time of possession, and run the ball a lot. Kirk won't be able to save them.
Mason: Vikings win 27-26 *UPSET*
Both these teams are getting hot at the right time. Vikings just came off a big W against Green Bay and the 49ers have looked good as of late. But Minnesota just has the overall better team in this matchup. They are more complete and frankly just more healthy. They have looked like one of the top NFC teams in the past couple of weeks and that'll hold to be true as they continue the win streak to this week against San Fran. A big day from JJetas helps the Vikings squeak the W out.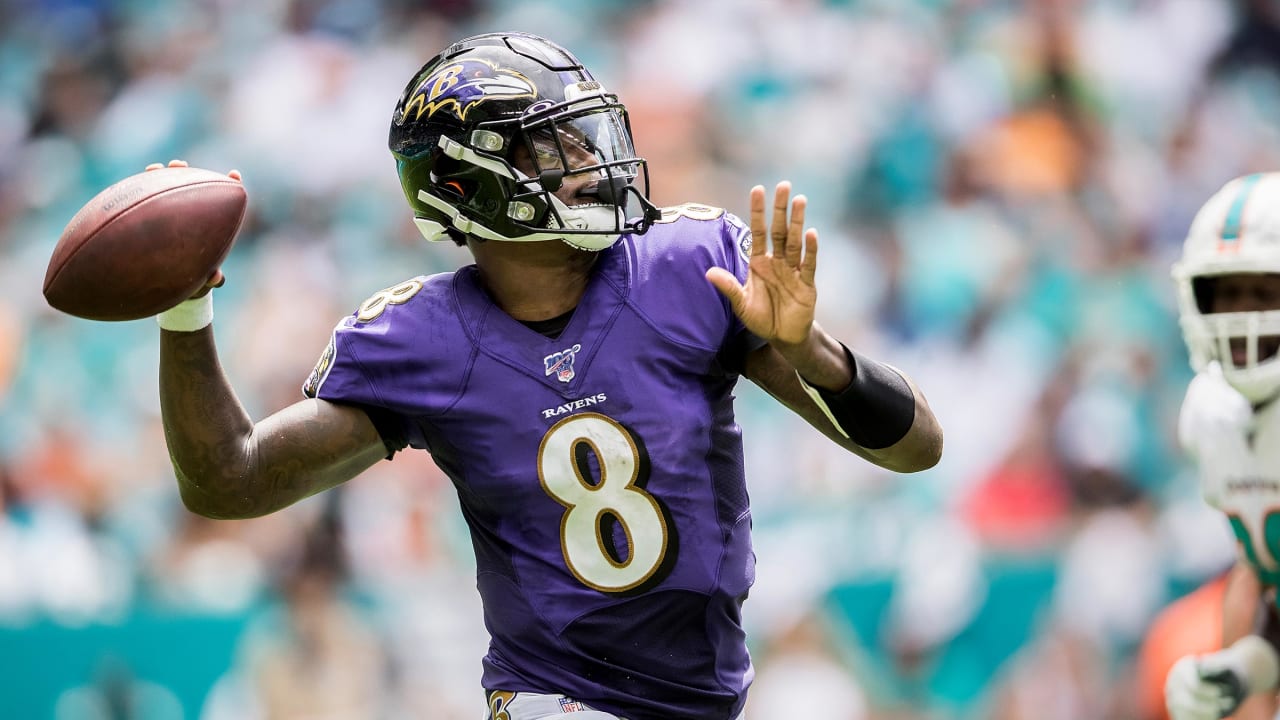 Cleveland Browns at Baltimore Ravens (-3.5)
Couch: Ravens win 34-31
Lamar is going to go off in this game and lead the Ravens to an improbable shootout victory and deliver a massive gut punch to Browns fans and the city of Ohio. This will be a good SNF game, I can see it going to overtime. A Browns win means they're right in the thick of the AFC Wildcard race. If they lose, they'll have to win out to control their own fate, which won't happen. This game will help Lamar's MVP campaign, Ravens win.
Mason: Ravens win 30-28
Nice little divisional game. This will be entering to watch especially on SNF. Both teams have looked questionable and not the best. The Ravens were without Lamar Jackson last week but he is back now and healthy and ready to go ball again. He is gonna have a day throwing for at least 3 touchdowns and rushing for 1. The Browns, on the other hand, have not looked too good and i think it'll hinder them this week. Baker really needs to figure himself out and get back to playing consistent. Either way this will come down to wire and whoever has the better defense will be the team that wins. I think that'll end up being Baltimore.
Seattle Seahawks at Washington Football Team (-1.5)
Couch: Washington wins 24-16
Washington is hot, having won their last two games against quality opponents. Seattle is really bad, they're trying to let Russ cook and he's been a 1 star chef. Typically if you get destroyed by Colt Mccoy at home, that means your season is just about done. I think Taylor Heinicke outperforms him in a huge win for the Football Team.
Mason: Seahawks win 26-21 *UPSET*
This is the worst start i have ever seen the Seahawks have to a season. They just have not connected and looked like a terrible team. I am not sure what it is. Maybe it was the absence of Russell that killed them but now that he is back they have lost 2 in a row. If they want to make a run for the playoffs they need to win out. That'll be pretty tough but it'll start this week against a lackluster Washington team. They have not lived up to the hype they were projected to have. The defense is completely out of wack. I see Seattle getting back on track this week with a W but it'll be closer than it needs to be.