Couch:
Last week: I went an embarrassing 6-9 last week, pretty much matching my 6-10 output from Week 1. We'll have to move forward and do better this week.
Locks: You know it's a rough week when you get a lock wrong. The Bengals lost to the Mike White-led Jets, so we went 3-1 on locks. We are now 29-4 on the year, with two of our lock losses coming with both of the Jets' wins.
Upsets: 1-4 on upsets, we're now 14-19 this season.
Season: We're 74-48 on the year. Still waiting for the undefeated week, maybe it happens today.
Mason:
Last week: Last week I went 8-7. Really not good at all but this was a tough and difficult week. At least I did better than Couch's 6-9. Nice. Let's hope for a better week this week.
Locks: 2-1. Bengals really fumbled the bag this week to Mike White. Can I really even be mad about that. I will gladly take a loss to the Jets that are led by Mike White. Anyway, my record on the season is now 19-5. Decent.
Upsets: For upsets this week I went 1-1 again. Very happy about the Saints pick. I just had a good feeling and it proved to be right. However the Lions… It sucks to be let down for now the 3rd time this season. That definitely does not mean I won't stop picking them because eventually, they have to win a game. Right? My season record for upsets is now 10-16. It honestly isn't terrible. We will continue to inch our way back to .500.
Season: Now on the season my record has moved to 72-40. We are slowly catching back up. We should now only be 2 games behind Couch. Let's regain the led this week and go for 10+ wins. We really need it. Big week for us this week.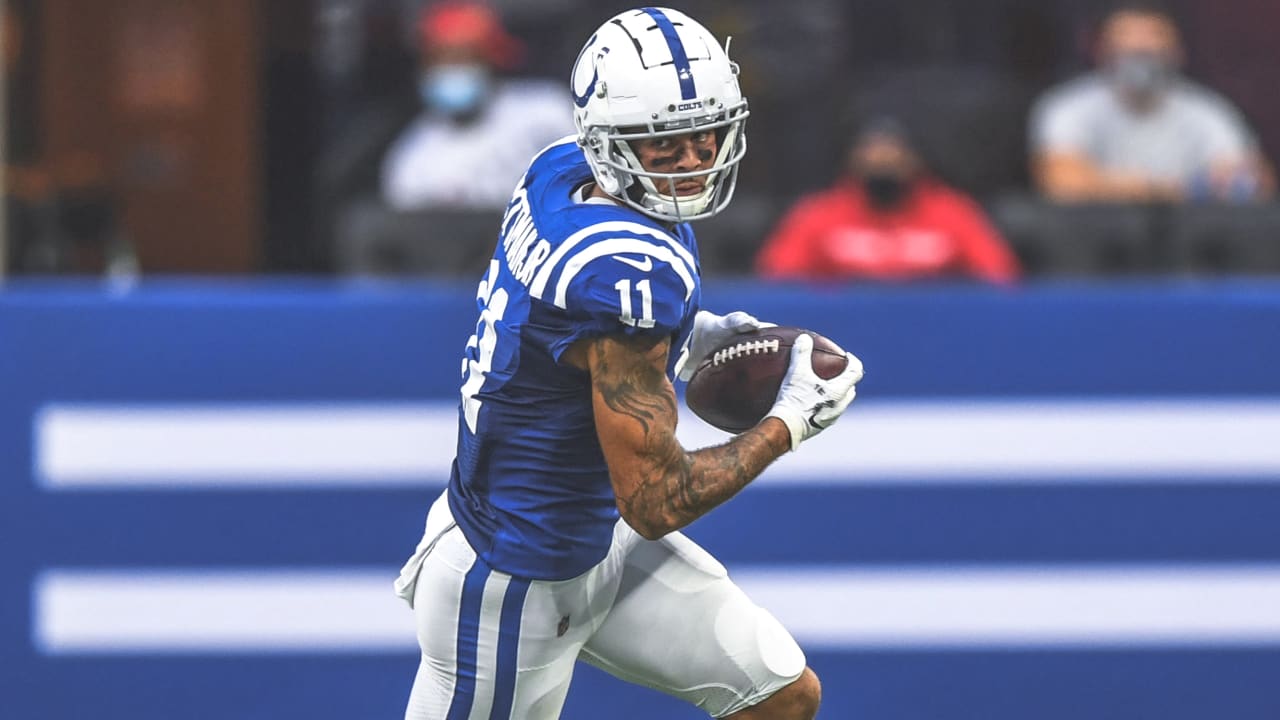 New York Jets at Indianapolis Colts (-10.5)
Couch: Colts win 31-21
TNF already happened, so here are my thoughts. I was deterred from picking the Jets as a lock to lose again, after they've beaten the Bengals and Titans, despite the Colts being the much better team. Mike White looked legitimately good, and it really sucks he got hurt and left so early into the game. Johnathan taylor is a beast, and the Colts will be in the playoff hunt for the rest of the year.
Mason: Colts win 32-16 *LOCK*
First of all, let's talk about Mike White. Ever since Zach Wilson got hurt he has been lighting it up and just beat one of the hottest teams in the AFC. White really has been better than the rookie and if he balls out again I don't think it would be out of hand to name White the starter going forward and let Wilson ride on the back burner for now. I think White may have just given himself a roster spot going forward. Anyway back to the game. The Colts have looked very good and keep going up the board. Wentz really needs to clean up his turnovers though if they want to end up winning. He cost them two drives and it's on no one but himself. Even with that being said I see Indianapolis as the better team and they finish on top.
Las Vegas Raiders at New York Giants (+2.5)
Couch: Raiders win 31-20
The Henry Ruggs situation is terrible, but you already know that. Vegas is coming off a bye, playing a team that always finds new ways to lose games. The Giants are without Saquon and Sterling Shepard, they just don't have a lot going for them in this spot. However, the Raiders midseason collapse could happen any week, so I won't be shocked if the Giants win.
Mason: Raiders win 25-18
I would like to comment on how terrible of a human Henry Ruggs is before I move forward to the game. He killed someone because he wanted to be an idiot and drive under the influence. You would think these guys are mature and get paid millions to play a game and they can so easily throw it away in a matter of minutes because he does not want to call a Uber. Especially knowing one of his best friends died in a car accident. I could go on and on but that's not why I am here. Back to the game. I will keep it short but I see this being a pretty competitive game despite New York still being banged up. Saquan could possibly be back this week but he just tested positive for Covid. He will need 2 negative tests before he can return to play. Although it will be competitive and a close game in my opinion I think the Raiders come out on top and just barely squeak by the Giants.
Atlanta Falcons at New Orleans Saints (-6.0)
Couch: Saints win 24-16
If Atlanta was going to touch the playoffs this year, they had to beat the Panthers last week. There's upset potential here, but I think the Saints will win. They're at home with a better coach, and Trevor Siemian didn't look bad at al last week. Look for the Saints defense to step up again.
Mason: Falcons win 22-21 *UPSET*
I feel terrible about Winston. He is such a good dude and a great football player. He was really starting to catch his stride this year and figure out his turnover problem with only 3 ints. He also was leading a questionable Saints team what would be their 5th win making them 5-2 on the season. Many people thought since was Brees was now gone that they would need to rebuild and completely start over but he proved that to be wrong and that there should be trust in him. He was on pace for a good year and it sucks it had to be cut short so abruptly. Also want to talk about Ridley. It is very unlikely to see a professional athlete step away from the sport they love due to mental health but I have nothing but respect for him for taking this step. Mental health is a huge problem in the world and I hope he gets the help he needs. That being said I am not sure I can have the same confidence I had in them before. Especially with the question at quarterback. I think this game will really go either way but I am going to take the Falcons.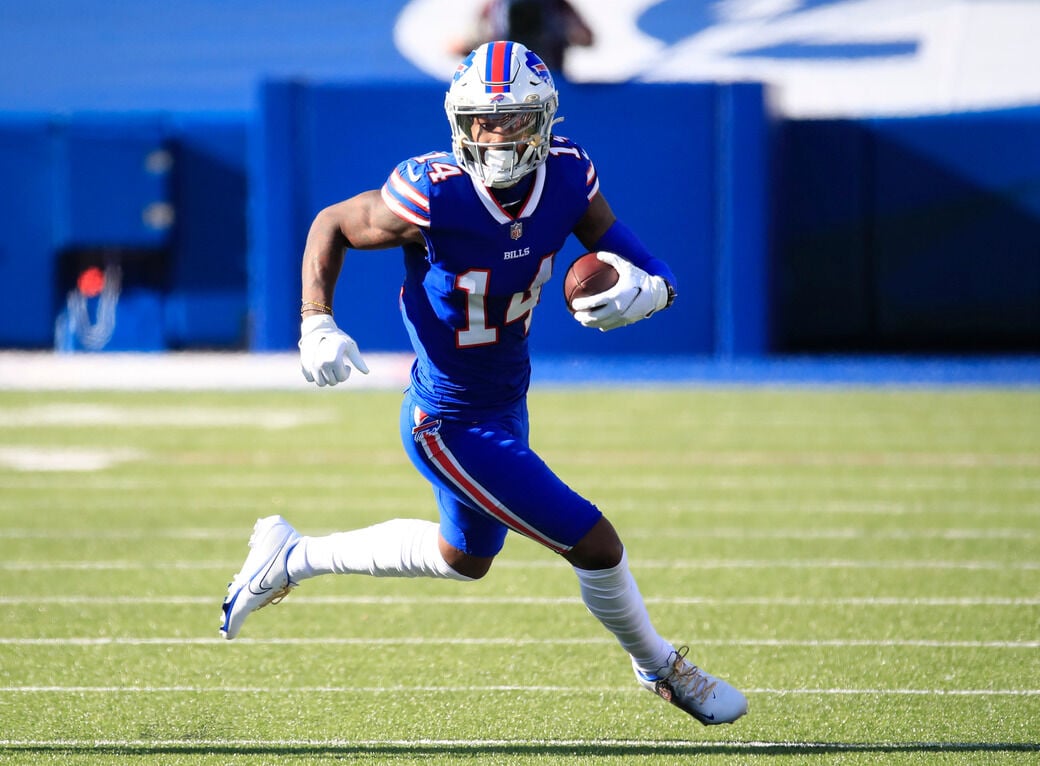 Buffalo Bills at Jacksonville Jaguars (+14.5)
Couch: Bills win 38-17 *LOCK*
Buffalo has the top ranked defense and Josh Allen, as well as a plethora of good receivers. The Jags may hang around for the 1st quarter, but Buffalo will win by 17 at least.
Mason: Bills win 36-13 *LOCK*
Not staying on this game for too long. The Bills are practically unstoppable and last week was just a fluke game that they still won. Their defense has performed like one of the best in the league and Josh Allen has my vote for MVP at this time. Buffalo gets it done with ease.
Cleveland Browns at Cincinnati Bengals (-2.5)
Couch: Browns win 30-27 *UPSET*
Cleveland has to win this one, and I think they will. For whatever reason the Browns offense is better without Odell, so now that roadblock is gone. It's hard to get a read on Cincy when they blow out Baltimore one week and lose to the Jets the next. They're a good team, but the Browns have more experience for a must win like this. Cleveland breaks their curse of having Tony Commentate their games, getting their 1st win in 10 games.
Mason: Bengals win 27-24
Cincinnati is favored for whatever reason. I see Cleveland as the much better team all around. Even with OBJ possibly on the move for his dad's actions, I think the Browns are slightly better. But the Bengals have just been the better team this season and I think they will prove that even more this week by beating the Browns. Baker is not clutch and still can't find his accuracy. To be perfectly honest the video that OBJ's dad put out about Baker either missing OBJ or just throwing a terrible ball is really revealing. Odell is still a good player even with his injuries and if he can just get him the ball I think Odell will make the plays for you. All this being said the Bengals are just the better team this year and there isn't drama going around their organization so I am going to go with the Bengals this week.
New England Patriots at Carolina Panthers (+4.0)
Couch: Patriots win 24-12
New England is hitting their stride on both sides of the ball. Sam Darnold is bad, and Bill Belichick will not doubt take advantage of that fact. Darnold throws 3+ picks in a disheartening loss at home.
Mason: Panthers win 24-19 *UPSET*
CMC can possibly return this week if Matt Rhule likes what he sees. If not this week then next week for sure. I am sure everyone is waiting for his return because he truly is a huge difference-maker for this team and he can single-handedly win them games. If CMC can come back this week I feel it is a guaranteed W for Carolina but they should not rush him back and take the risk of reaggravating his hamstring injury. Gilmore finally got off the PUP list and made his presence felt immediately while picking off Matt Ryan. He makes this defense all the better than they already were. I see him continuing his great start on his new team against his former team. I like where the Panthers are heading defense wise and I could see them making big steps going forward. On the other hand with Mac Jones and the Pats. I like what they have been doing and they have really turned it around while now being 4-4. Mac Jones has for sure been the best rookie QB by far and I see him keeping it up through the end of the season but he does not get it done this week against Carolina.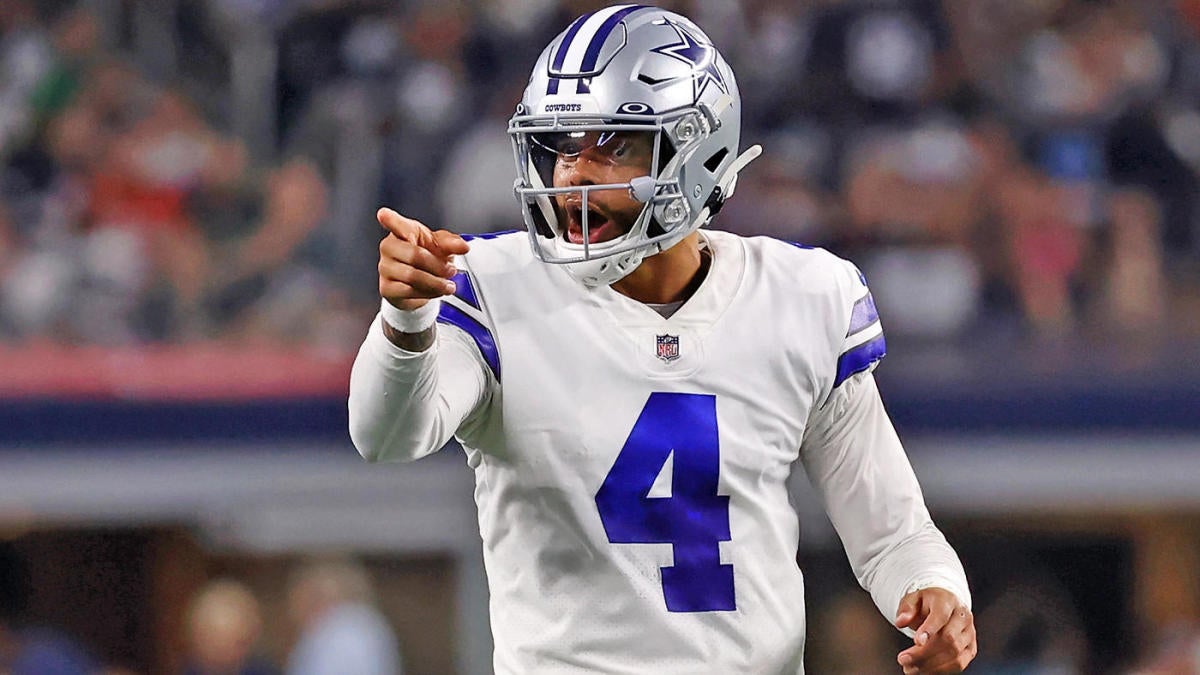 Denver Broncos at Dallas Cowboys (-9.5)
Couch: Cowboys win 35-17 *LOCK*
Here we have a really good team, and a really below average team. Dak is back, and the Cowboys are coming off their biggest win of the year. Teddy Bridgewater won't be able to keep up.
Mason: Cowboys win 32-21 *LOCK*
As of late, the Broncos have not been good and their win over Washington really was not all that impressive. Their defense has really been holding them together and keeping them in games. Now with Von Miller being gone, I think the defense takes a big step back since they lost such a difference-maker and a huge leader for the team. Although I see the Broncos actually winning this trade and getting the better end of the stick I don't think it will help them the rest of the year. The reason it's a good trade for Denver is that Von is going to be a free agent this offseason so he would've been gone regardless and then they get 2 free picks out of it. So all that going into consideration for the game I see the Cowboys killing the Broncos no question. It may actually be Dallas' year and possibly could be them, boys. I like what the Cowboys are doing and think they win big at home.
Minnesota Vikings at Baltimore Ravens (-6.0)
Couch: Ravens win 27-26
This will go one of two ways. Either the Ravens will blow the Vikings out, and Vikings fans will want Mike Zimmer fired tomorrow, or it'll be a really close game, one that ends up with Ravens walking away victorious. This is one of the better games on the slate and a must win for Minnesota, but Baltimore is coming off a bye, and I think they get the win.
Mason: Ravens win 28-22
This will be a good game. 2 slept on teams going at each other. Ravens are coming off the bye week and have gotten their rest and will most likely be at full power (aside from their league-leading injured players lol) and will play Minnesota hard. Then again the Vikings can also suck whenever they want. They could not even beat a Cooper Rush-led Cowboys team. On second thought I really have no faith in the Vikings. They just can't beat good teams or even take advantage of what is given to them. Baltimore wins with ease as Lamar has a field day.
Houston Texans at Miami Dolphins (-6.5)
Couch: Texans win 31-28 *UPSET*
I'm starting Tyrod Taylor over Patrick Mahomes in fantasy this week, Tyrod please do not break my heart. i think this game will be high scoring, as both of these teams are essentially eliminated from the playoffs already. Houston wins it in the final moments.
Mason: Dolphins win 19-16
Sadly this game is not a lock. I can't trust the Dolphins and nothing can convince me to trust them. I don't even have confidence in them to beat the Texans and that is saying something. Tyrod Taylor is possibly coming off of IR so that makes it even weirder because we don't know what is going to happen at the quarterback spot. This should be an interesting game but not really a good type of interesting. Dolphins win by a field goal.
Los Angeles Chargers at Philadelphia Eagles (+1.5)
Couch: Chargers win 37-23
LA has lost their last two, and if they can't beat the Eagles, then this just isn't their year. They'll have to slow down an Eagles rush attack that totaled over 200 yards against the winless Lions last week, a tall task for a bad run defense. however, one side has Justin Herbert, and his 4 touchdown passes will be the difference here.
Mason: Chargers win 27-19
I am not entirely sure why the spread is so close on this game. In my opinion, I truly thought this would be a straight blowout with no other questions asked. The Eagles have looked decent and they are just coming off a statement win against Detriot. Even then though it does not make me feel better because it is the Lions. Even with Herbert and crew coming off a lowly loss to the Pats I still don't see a bad Philadelphia defense being able to stop Herbert, Ekeler, Kennan, and Mike Williams. I think the Chargers can get it done on the road.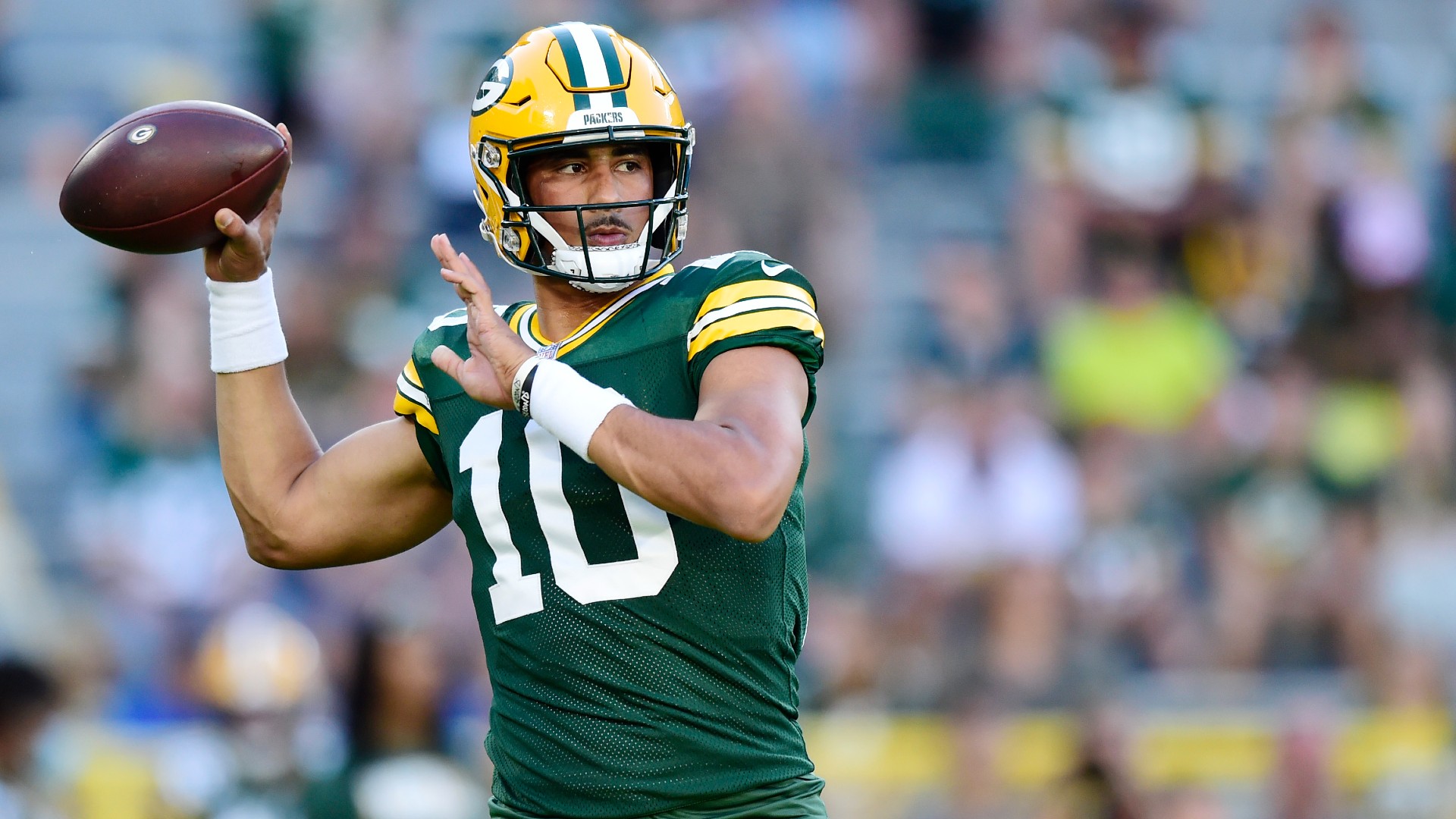 Green Bay Packers at Kansas City Chiefs (-7.5)
Couch: Packers win 31-28 *UPSET*
This is a huge game for Jordan Love, who has the chance to prove to Green Bay that he's a franchise QB. Kansas City isn't getting unlucky, they just look genuinely bad. I think Green Bay will run the ball well, setting up Love to slice up the Chiefs secondary. Chiefs make it close, but it's not enough to beat the Packers.
Mason: Packers win 28-26 *UPSET*
Well. Rodgers is out. But for some reason, I still feel good and have confidence. I don't know why but I do. I feel Jordan Love or Blake Bottles can step and do what they need to do to get the W on the road this week. We will have to replicate what we did last week and continue to pound the run and basically just get the ball in the hands of our playmakers. I would like to see Jordan Love take the starting job this week just to get a preview of our future and what it holds but regardless we need to focus on going out there a getting the W. The Chiefs really still don't look good after their win last week against the Giants. It was only 20-17 and really New York should've won. For Green Bay to win we need to take away the deep ball and be efficient on offense. Packers pull off another miracle and get another big win on the road.
Arizona Cardinals at San Francisco 49ers (+1.0)
Couch: 49ers win 27-24 *UPSET*
A hobbled Kyler Murray as well as an injured DeAndre Hopkins, on the road against the 49ers is not a recipe for success. Colt Mccoy is officially getting the start for Arizona, so I would lose all faith in the Niners if they lose this. Niners get a huge win for their playoff hopes.
Mason: Cardinals win 25-23
After a heartbreaker in Arizona, I think they will be shooting for revenge and will want to take their anger out somehow and that team just so happens to the 49ers. But it also happens to be that Kyler Murray could be out for a little with an ankle injury so I don't think it will be a complete blowout. This game will end up being very close and the 49ers could definitely come out on top. My gut is telling me to go with Arizona and that is what I am going to do. Their defense has been better and I think the offense can still function even without Kyler. Cardinals scratch out a win.
Tennessee Titans at Los Angeles Rams (-7.5)
Couch: Rams win 34-20
The world will now learn just how valuable Derrick Henry is to the Titans. With Henry playing, I'd still pick the Rams, who look like the best team in the league. I expect Adrian Peterson to find the end zone once, but they'll likely be too pass heavy as they try to keep up with the Stafford to Kupp connection. Rams pull away in the 3rd quarter.
Mason: Rams win 33-16
Tennessee took a huge hit with the loss of Derrick Henry. He is practically out for the season at this point and they can no longer rely on him to give them 100 rushing yards and a touchdown every game. The offense will take a hit and that means that Tannehill and AJ Brown will have a big workload. This will very quickly become a pass-first offense. I think they can sustain heavy pass first but they'll need to develop a run game and that means either getting Jeremy McNichols going or just throwing AP right into the RB1 spot and letting him be their workhorse. All that will need to be figured out in the coming weeks but it won't happen this week against the stacked Rams team. Los Angeles will beat this team into the ground and I don't think it will be very close. The rams win big time as Tennessee tries to figure out their game plan.
Chicago Bears at Pittsburgh Steelers (-6.5)
Couch: Steelers win 24-10 *LOCK*
Pittsburgh's defense is once again carrying them, which is bad news for the pour Bears offense. Justin Fields makes his first ever prime time start, and this isn't a good position for Chicago to be in. I see T.J Watt getting at least 2 sacks, with at least a few turnovers from either side. Not the best MNF game ever, the Steelers will win.
Mason: Steelers win 24-19
Not really looking forward to this primetime game. It's 2 pretty average teams that don't have much firepower on offense but have decent enough defenses. Justin Fields really can't get much help. His defense really does not like to do their jobs. Last week against the 49ers the Bear's defense made Jimmy G look like one of the best quarterbacks to play the game. I really don't think Chicago will be able to stop Najee and Pittsburgh's offense somehow but maybe they can pull it off. I doubt it. The Steelers score late to get the W.