Couch:
Last week: 10-4. Pretty good considering three of our losses came on upset picks. In the last two weeks we're 22-8, so I'm content.
Locks: We went 5-0 on locks last week, as the Packers, Bucs, Rams, Chiefs, and Colts all won. Our season lock record is now 21-3.
Upsets: 1-1 last week, normally we have more upset picks but I just didn't like many underdogs to win. The Chargers got blown out, the Raiders won easily, and we're now 11-13 on the year with upsets.
Season: We're 59-35 on the year, 4 games better than Mason. After a slow start, we've bounced back.
Mason:
Last week: So last week I went 7-7. This just keeps getting worse and worse. It is all been downhill the past couple weeks. Not sure what's happening and why I can not pick the right games. That's ok though because this week is THE bounce back week.
Locks: 2-1. The Bills kind of sold but at least I can consistently get some locks right. Happy about what's came out of them and expect to keep it up. My season record for locks is 14-4. Pretty good so let's hope to keep it together.
Upsets: 0-3. These past few weeks have been rough and difficult. It is super frustrating but I will figure it out. This week I am going to be sure I at least get a couple of upsets correct. My overall record for upset picks this year is 8-14. Not very good at all but it is upsets so I can not be too mad.
Season: Now on the season this year I am 55-39. Not the prettiest but it works. I probably have fallen even more behind Couch now. We are going downhill and fast. We need a major bounce back week out of everyone. We need at least 12 this week. Anything else is considered a failure.
Denver Broncos at Cleveland Browns (-1.5)
Couch: Broncos win 23-20 *UPSET*
Both of these teams are playing really bad football as of late. Fully healthy I'd take Cleveland without a doubt, but this is more like the Browns practice squad. The Broncos aren't the Texans – They have some talent. *UPDATE* Why did I pick a Vic Fangio led team to win a game? My 6-0 Broncos picks record is no more.
Mason: Browns win 24-21
Cleveland is plagued with injury in the running back room and it did not look good last week. They have a short week this week play on TNF. They will be without Nick Chubb and Kareem Hunt and will have D'Ernest Johnson leading the room. In the past he has been a good fill for Hunt or Chubb so I would not be too worried but still a huge loss to the team especially since they averaged almost 200 rushing yards a game. Despite them being out I see Cleveland pulling out the W this week. *UPDATE: now they are without Baker but I still think Case Keenum is good enough to get them the W at home*
Kansas City Chiefs at Tennessee Titans (+5.5)
Couch: Titans win 44-38 *UPSET*
I'm really looking forward to this game. We were treated to a classic Derrick Henry performance against the Bills on MNF, and now he's taking on possibly the worst defense in the league. The Titans secondary is really bad as well, so Mahomes and co should have no problem moving the ball up and down the field. I think the Titans win on a walk-off touchdown in overtime.
Mason: Chiefs win 28-23
The Titans just came off a big win and I think they are feeling confident now. AJ Brown had a good game and King Henry had yet another huge game with 3 touchdowns. I like the direction Tennessee is moving in and I think they can for sure make this a close game at home. Especially with how the Chiefs have been playing this season I can see a big upset brewing but I don't think they do it back to back against 2 of the best teams in the league. Chiefs take the win in a tight one.
Washington Football Team at Green Bay Packers (-8.5)
Couch: Packers win 35-17 *LOCK*
Washington's defense is just embarrassingly bad. Green Bay is the much better team. The Packers defense has been good in recent weeks too, and now they play Taylor Heinicke, who sadly is better suited as a backup. This won't be close.
Mason: Packers win 31-24 *LOCK*
Green Bay is now on a 5 game winning streak and I don't see that stopping this week. They have looked flawless ever since that game. Last week Rodgers made it clear that he OWNS the Bears for all his life. I absolutely love that but maybe its cause I am a Packer fan and I hate the bears. Anyway the Football Team has really let me down this season and I though they would be better. The defense just has not been there. Washington continues their rough start this week in a loss to the Packers.
Cincinnati Bengals at Baltimore Ravens (-6.5)
Couch: Ravens win 28-25
Baltimore showed how good they are last week, humiliating a Chargers team that many thought would win. The Bengals defense has been a lot better than expected, however they're definitely they've been the little brother in this rivalry for years. This game will likely come down to the wire, but I'm not ready to take Zac Taylor to beat John Harbaugh's team.
Mason: Ravens win 27-22
Baltimore is the hottest team in the league right now and they have shown no signs that they can be stopped. Lamars passing has looked near flawless. Lamar being able to hit these passes that he struggled with before is like Giannis developing a jump shot. There is just no way to stop it because he can run and pass and it is very difficult to stop especially at his level of play. What I am trying to say is no matter how good of a start the Bengals have gotten off to I don't think they will be able to stop Lamar. Ravens come out on top in this one.
Carolina Panthers at New York Giants (+3.0)
Couch: Panthers win 22-13
There's only a few teams I'd pick Carolina to beat right now, and the Giants happen to be one of them. New York fell apart in their blowout loss to the Rams, while the Panthers showed some heart and took the Vikings to overtime. In his old stomping grounds, I think Sam Darnold gets this win.
Mason: Panthers win 24-18
CMC's injury must have gotten worse because now he is on IR. It sucks that we don't get the chance to watch him have full season because he is truly special. With CMC playing as well they are so much better. They are still competing with these teams but they just can not pull it off to finish and get the W. They are still a good team without CMC but imagine how much better they would be with him. After 3 straight losses Carolina gets back in the win column against a banged up Giants team.
Atlanta Falcons at Miami Dolphins (+2.5)
Couch: Falcons win 34-20
It's not often I pick a team to win by 14 when it's not a lock, but that's whats happening here. Miami lost to the Jags in London last week, while the Falcons were enjoying their bye week. That's a huge factor. Miami has to be demoralized. The Falcons passing game is looking good, and Calvin Ridley returns this week as well. Matt Ryan will play great, Atlanta wins.
Mason: Falcons win 25-21
Atlanta is coming off their bye week and they got a weeks rest and let their guys heal up. The Falcons are not necessarily a bad team but they aren't good. They can stay in close games and put up big amounts of points. The past couple of weeks have all been shootouts and I don't think they are as bad as their record shows. Falcons are heading in the right way with Matt Ryan starting to figure it out. He's gotta get Ridley going then this offense is elite. Falcons take down a weak Dolphins team.
New York Jets at New England Patriots (-7.0)
Couch: Patriots win 23-6 *LOCK*
The Patriots wrecked Zach Wilson when these teams played in Week 2, and I won't be surprised if that happens again today. New England desperately needs a win here – if they lose their season is over, and I think they'll get it done today.
Mason: Patriots win 24-16 *LOCK*
New England is just coming off an absolute thriller with Dallas. The game was great and kept going back and forth but on some of the plays Belichick showed he still does not have confidence and full trust in Mac Jones even though he looked great and almost perfect. He has the 4th highest completion percentage in the league right now and Bill does not trust him to make big plays and come up clutch. With all this being said though Jones still played a great game against a very talented Cowboys team and almost pulled off the victory. New England gets back in the win column this week against a lackluster Jets team.
Philadelphia Eagles at Las Vegas Raiders (-3.0)
Couch: Eagles win 31-28 *UPSET*
It's become apparent that the Eagles need to give Miles Sanders the ball more. I think this is the week it happens. Vegas rallied around each other to take out Denver last week, and they're the better team right now than the Eagles. I think this'll be a shootout that the Eagles win thanks to Nick Sirianni learning it's ok to run the ball.
Mason: Raiders win 23-21
Vegas came off a big win against divisional rival Broncos in the mile high city. After firing Gruden I think they looked more smooth and comfortable. I am not sure why bu they looked good and back to a playoff team. I am still not sure how confident I feel in them for the rest of year but they could be a potential wildcard team if they continue to play how they have this year.
Detroit Lions at Los Angeles Rams (-15.0)
Couch: Rams win 38-17 *LOCK*
I think the Lions play well at the start of the game, rallying around Mr. Goff, who will undoubtedly be emotional for this one. I don't really agree that this is a revenge game for Matthew Stafford – he wanted a trade and they made sure he got to play wherever he liked best. After a hot start for Detroit, Stafford will toss his 300th career touchdown, and a blowout will ensue.
Mason: Rams win 35-16
Revenge game for both Goff and Stafford. One of these teams is very good and one has good spirit. I think we all know which team is which. Although this will be revenge game I just don't think Goff will be able to compete very well against his old team and coach. Mcvay will take advantage of all of Goffs weaknesses and that'll get exposed this week. This could end up being a decent game or a complete blowout. I hope Goff balls out but I don't see it happening. Rams stay hot and move to 6-1.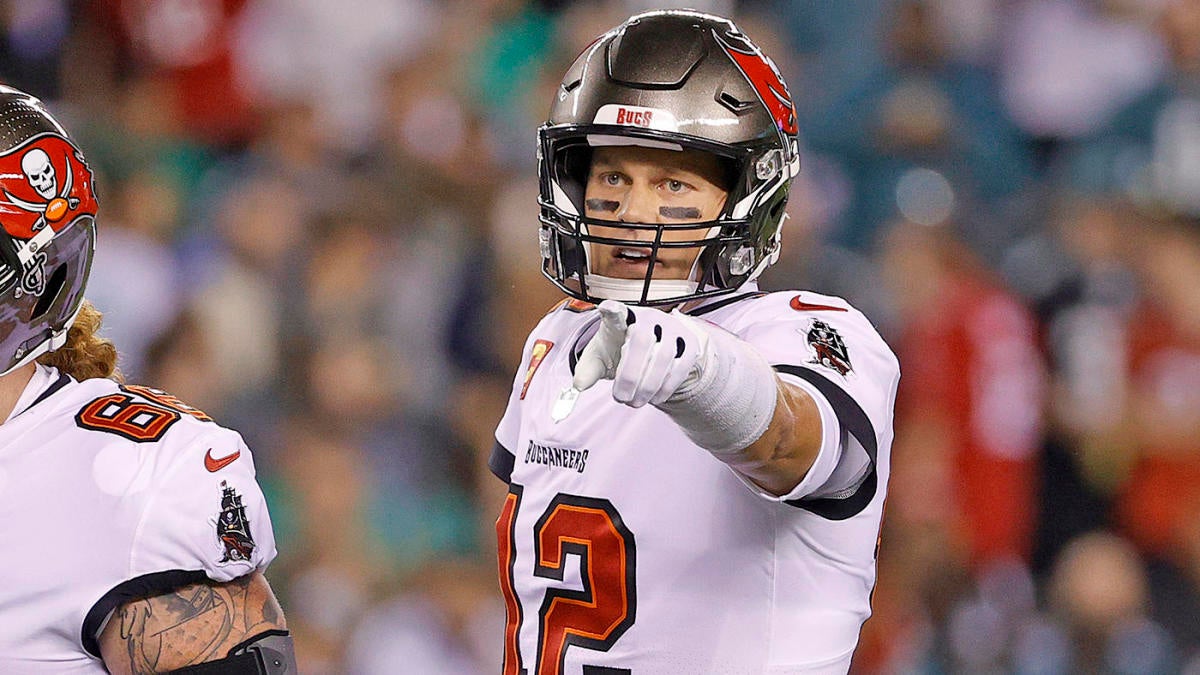 Chicago Bears at Tampa Bay Buccaneers (-12.5)
Couch: Buccaneers win 24-13 *LOCK*
This Tampa team is better than the one that somehow lost to the Nick Foles – led Bears last year. Not having Antonio Brown and Lavonte David hurts their cause slightly, however Tampa still has the top ranked run defense, so life will be difficult for Justin Fields.
Mason: Buccaneers win 29-20
I think Fields has progressed very well over the past couple weeks. He has looked much better than he started. He has a couple of tough opponents but that doesn't lighten up this week at all with the Buccaneers. Although their pass defense really is not that good at all their run defense is and they can get to the passer. This will be a tough game for Fields and he will struggle be I think he could hold his own as his defense gets tore up by the Buccaneers offense. Tampa continues a hot start to move to 6-1.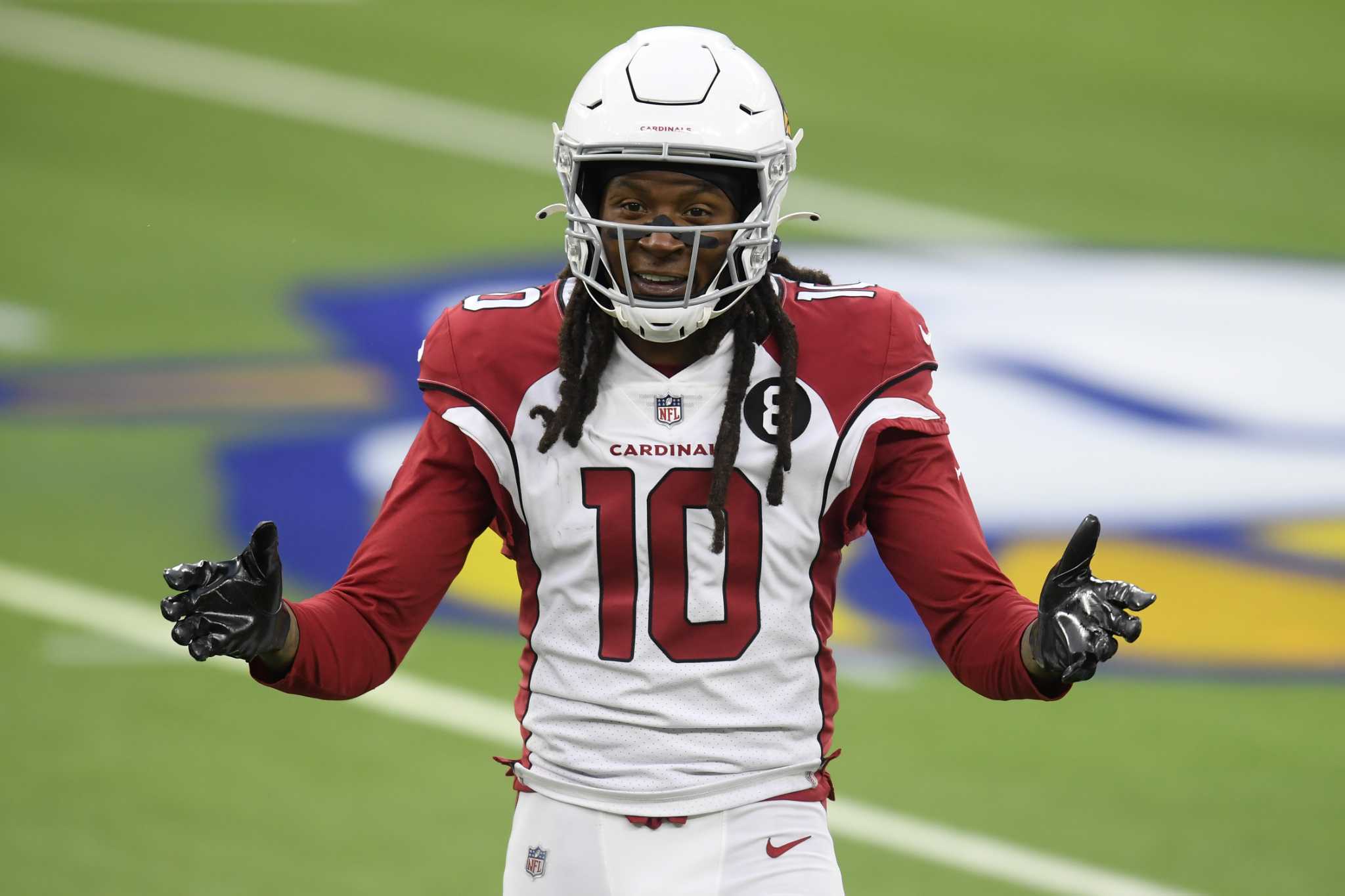 Houston Texans at Arizona Cardinals (-17.5)
Couch: Cardinals win 34-7 *LOCK*
If Houston wins, I won't be the genius that saw it coming.
Mason: Cardinals win 32-13 *LOCK*
Keeping it short like usual for the Texans. Garbage franchise and they have not showed any fight at all this season. Blow out win Cardinals take it easily.
Indianapolis Colts at San Francisco 49ers (-3.5)
Couch: Colts win 27-23 *UPSET*
I was surprised to see the Colts as underdogs in this one. I'd say they're the better team, they've barely lost to some really good teams and have beaten the teams they're supposed to. The bye week may help the Niners cause, but they're still starting Jimmy Garoppolo, and Martellus Bennett isn't a fan of him.
Mason: Colts win 27-22 *UPSET*
The Colts may have finally figured it out how to play as a team. They may have also learned that Jonathan Taylor is pretty good when you give him carries to support it. Wentz looks back to his 2017 self which is exactly what the Indianapolis wants to see. San Fran really has not impressed me at all. I don't like what I have seen out of Lance. They just have not done much ti show they are an elite team or a good team. I trust Went and Taylor to carry the Colts to a big win.
New Orlean Saints at Seattle Seahawks (+5.0)
Couch: Saints win 28-17
With Russ, I take Seattle here. Geno Smith, as much as everyone wants him to succeed, is a backup QB for a reason. New Orleans is coming off the bye, and when they play their best, they beat the Packers 38-3. Winston will play well and the Saints D will impress.
Mason: Seahawks win 28-26 *UPSET*
Geno. Sucks. But I am still going to pick him and the Seahawks. Don't ask why because I don't know.. (its actually because the Saints beat the Packers so I refuse to pick them). Just jokes. I really do trust Geno to win this one in Seattle even though they just lost because of him. The Saints have been super inconsistent and they are coming off a bye week. I can't trust it. I am rolling with Geno to get them back in the win column this week against a questionable New Orleans team.