Couch:
Last week: We had our best week of the season last year, going 12-4. If it weren't for three of my bad upset picks, we're lookig at 15-1. I hope to match or improve that for Week 6.
Locks: We went 3-0 on locks last week, as the Bucs, Patriots, and Vikings all won. The Patriots and Vikings didn't take it easy on my stress level, as both nearly lost to inferior teams. We are now 16-3 on locks this year.
Upsets: We went 2-3 on upsets last week, bringing our record on the year o 10-12. The Bears and Bills came through for me, but the Seahawks, Giants, and 49ers did not.
Season: We're 49-31 this year, taking a one game lead on Mason. That's what it's all about.
Mason:
Last week: 10-6. I mean, not bad, but also not good. These past 2 weeks have been rough for me. I guess my intuition isn't as good as I thought. Do not worry though, I will be coming back and will get right back on track.
Locks: 2-1 on locks again this week. Not what I expected again but it is above .500 so can I really complain. Shooting to get back to 3-0 this week.
Upsets: 1-3. Well… I tried my best and that's what counts. It was for sure a good effort but it did not really pay off. Let's hope for the best this week.
Season: 48-32. Pretty decent but now I have fallen and am behind Couch now. I will not choke this season and I will jump him back this week and take the lead. This is my season to win.
Tampa Bay Buccaneers at Phildelphia Eagles (+7.0)
Couch: Buccaneers win 38-23 *LOCK*
An ugly win vs the Panthers last week isn't enough for me to take the upset here. Tampa is the much better team and the Eagles run less than I do playing Madden, ask Mason.
Mason: Buccaneers win 34-23
Tampa and Phildelaphia both just came off big statement wins against Miami and Carolina. This will be a good game and I think that Hurts could keep the Eagles in this game. Tampa has been the worst at defending the pass this season but best at stopping the run. If Jalen can keep the ball in the air then this could be a very good primetime game yet again. In the end that's all ifs and hypothetical. I see Brady coming out on top and beating the Eagles by a good amount.
Miami Dolphins at Jacksonville Jaguars (+3.5)
Couch: Dolphins win 22-17
Last week I was at the Bucs game, meaning I was unable to enjoy the early morning football that was Falcons vs Jets. I'm excited for this one, mainly for fantasy purposes, because both of these teams are garbage. I think Brian Flores is a much better coach than Urban Meyer, and that'll be the difference here.
Mason: Dolphins win 18-15
Just like last weeks 9 am game, I am not too excited. But, it's football and you know I will be watching. Both these teams have not been good. At all really. This will be a slow long game. I will keep it short and I can see the Dolphins coming out on top by a field goal. PS don't expect high scoring.
Minnesota Vikings at Carolina Panthers (+1.0)
Couch: Vikings win 24-20
Minnesota is better than their record shows, at least I think they are. The Panthers loss to the Eagles was really concerning. Not only did they completely blow it, but Sam Darnold played terrible, showing he may have not made the leap everyone thought. Without McCaffrey, Carolina has to rely on Darnold. Vikings win a close one.
Mason: Panthers win 26-22 *UPSET*
With CMC back Carolina gets a big bump and they are just so much better when he is on the field. It shows how much they need him and when he is there this is a completely different team. Even though I think the Vikings are a very good team as well I don't like Cook's injury and I am not sure if he will be completely healthy. In this game the team that plays the better defense and stops the others RB will win. I like Carolina to win this one at home. *Update: CMC is not back but Chubba has stepped in pretty well the past 2 weeks so I am not too worried. Panthers still pull off the upset*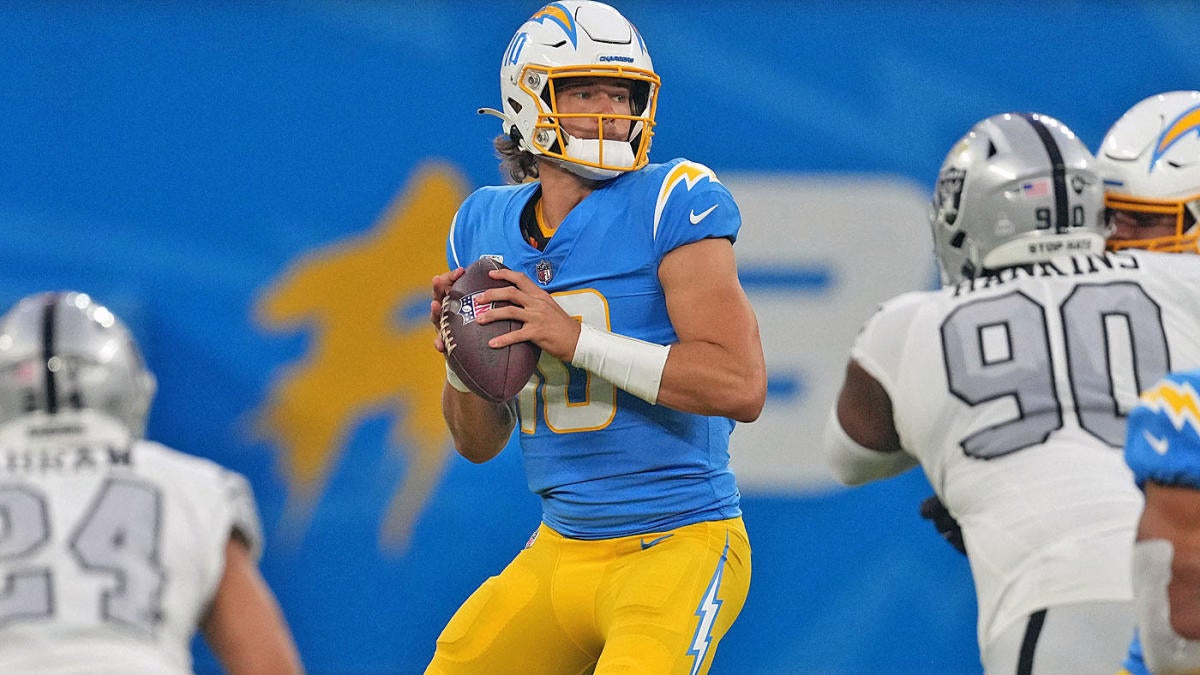 Los Angeles Chargers at Baltimore Ravens (-3.0)
Couch: Chargers win 34-31 *UPSET*
This is the game of the week. Both teams feature superstar quarterbacks who played out of their minds last week, with Herbert taking down the Browns, & Lamar leading a 19 point comeback on MNF against the Colts. I think the Chargers are the better team right now, their wins have been more impressive than the Ravens'. L.A. gets the big win and asserts themselves as true Super Bowl contenders.
Mason: Ravens win 36-32
This was one of the hardest games to pick this week strictly based off how both these teams played last week. Herbert and crew put up a solid 47 and Lamar led the Ravens that were down 22-9 going into the 4th to and OT win 31-25. Both these games were crazy now they face each other in a huge game. This will be an offensive shootout all the way through. The difference maker will be Baltimore's league leading rushing attack going against the leagues worst run defense. Lamar comes out on top this week.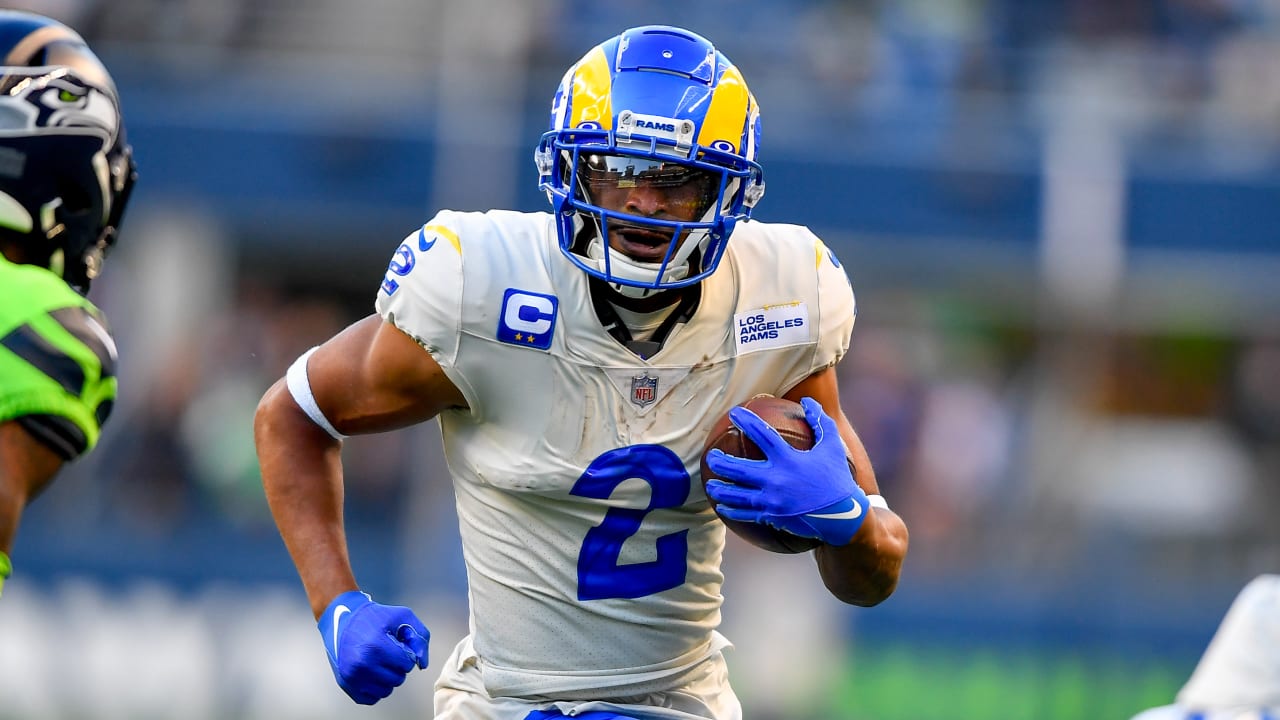 Los Angeles Rams at New York Giants (+9.5)
Couch: Rams win 31-10 *LOCK*
The Rams are much better than the Giants. New York is also banged up. I would be surprised if the Giants win, so I will take them to lose.
Mason: Rams win 31-13 *LOCK*
With the loss of Saquan, Daniel Jones and Kenny Golladay this team will take a hard hit. Jones is questionable this week though and could return so things aren't looking terrible but Saquan's ankle looked pretty bad last week and in no way will be playing this week. Anyway regardless of who is at QB for the Giants Aaron Donald is going to be in the back field making it a night mare for them. Donald alone will win them the game. Rams win easily.
Houston Texans at Indianapolis Colts (-10.0)
Couch: Colts win 29-14 *LOCK*
Indianapolis wasted a Carson Wentz masterclass last week. Houston wasted a Davis Mills performance for the ages. Wentz had quietly had a great year, and I think that continues here. T.Y Hilton is back for the Colts, who has dominated the Texans throughout his career. Colts win handily in this one, moving to 2-4.
Mason: Colts win 27-16 *LOCK*
Davis Mills held the fort down last week and looked like the best rookie QB in the class throwing for 312 yards and 3 touchdowns. Yet somehow the defense let the Patriots slip right by and win the game. On the other hand the Colts have to be the best 1-4 team next to the Vikings that the league has ever seen. Colts take care of business this week and get back in the win column.
Kansas City Chiefs at Washington Football Team (+6.5)
Couch: Chiefs win 45-23 *LOCK*
These defenses are both atrocious, but one offense is much better than the other. Kansas City has been the biggest disappointment so far, yet they're still a top 10 team – that says something. I think the Chiefs will shred this Washington secondary all day long.
Mason: Chiefs win 28-23
I will say it again. The Chiefs do not look good. If you can stop one of their key players then you win. After Mahomes, Tyreek and Kelce who do they truly have. Especially now with the loss of CEH. This team is no longer a playoff lock in my opinion. Teams are starting to figure them out and Mahomes seems to be too cocky. Until they can figure this out they won't be contending for anything. All that said though they still get a win but I very easily can see an upset from the WFT.
Green Bay Packers at Chicago Bears (-4.5)
Couch: Packers win 26-20 *LOCK*
Green Bay owns the Bears, I've always disagreed that this is one of the best rivalries in the league. Just like Ohio State and Michigan, it's not a rivalry if the same team wins every time. The Bears defense has been impressive so far, but the Packers are on a different tier from Detroit and Vegas. The winner of this game will be first place in the NFC North, and Justin Fields will likely be regarded as highly as Michael Jordan if that happens.
Mason: Packers win 31-24
Chicago continues to look better and better each week with Bill Lazor calling the shots for the offense. Justin Fields looks much more comfortable in the pocket and just in general now. I like the direction the Bears are moving in. Mason Crosby and Evan McPherson were betting on each other. Theres no other explanation. 5 missed field goals and all were to either win the game or give them the lead. I liked how the rest of team looked last week though and I see Rodgers continue to slice up defenses with Davante. I will take the Packers in this one because of bias but do not count out the Bears.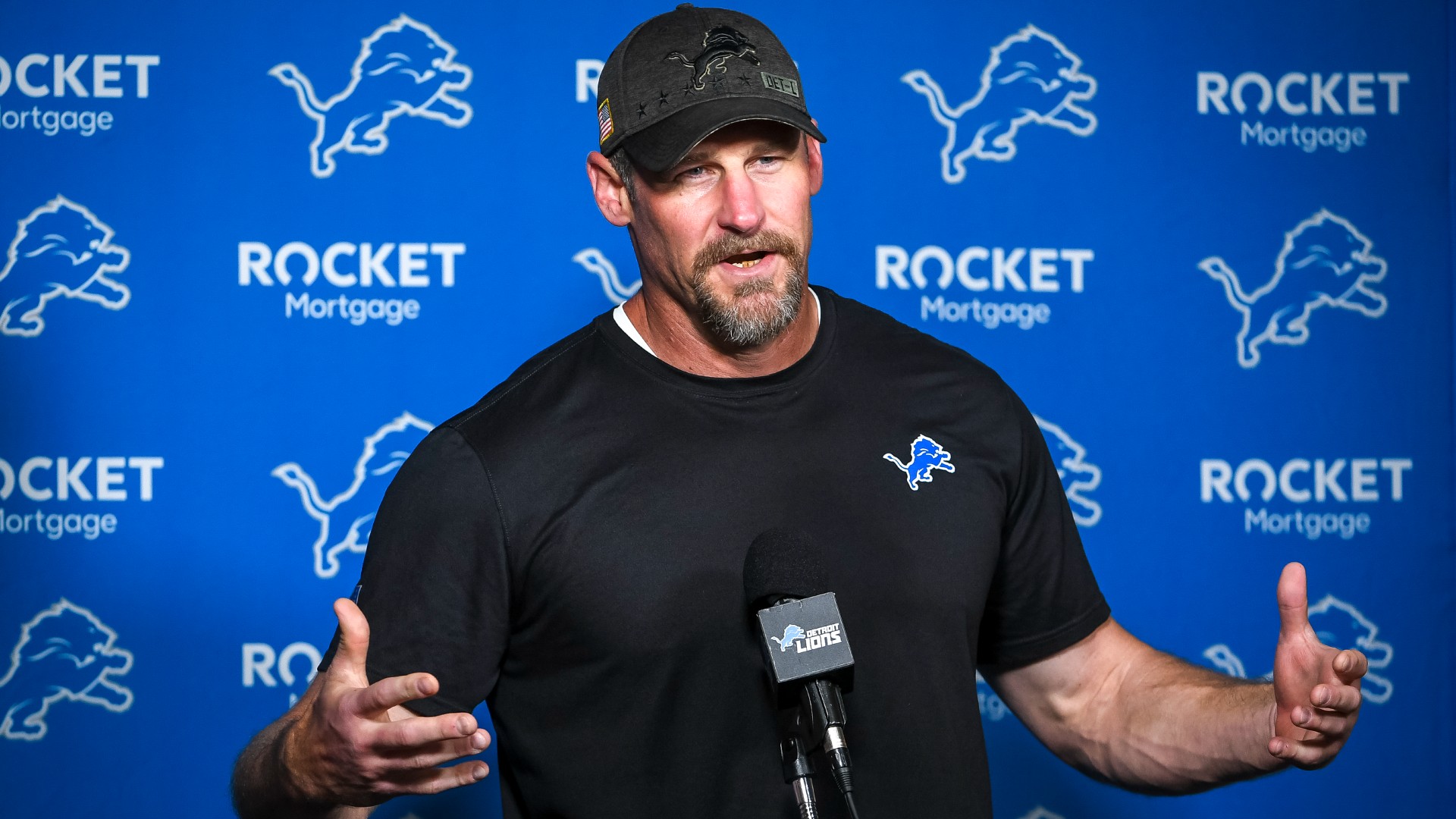 Cincinnati Bengals at Detroit Lions (+3.5)
Couch: Bengals win 27-17
Detroit lost their 2nd game off a long field goal last week, that has to be devastating. Despite the Bengal's own heartbreaking loss, they have shown a lot more offensively this season. Joe Burrow is playing like a top 10 QB, and Ja'Marr Chase looks to be a shoe in for Offensive Rookie of the Year. Cincy gets the win, but Detroit keeps it interesting.
Mason: Lions win 23-21 *UPSET*
I know how good and surprising the Bengals have been. Trust me I do know. But something about Dan Campbell and the Lions just fires me up. I want them to win and be good so badly because the energy he has and gives off is just great. He is a great coach and they have a very bright future with him at the helm. I think Detroit's streak of unlucky losses comes to an end here and just out preforms Burrow and the Bengals. I love the Lions this week to get in the win column.
Arizona Cardinals at Cleveland Browns (-3.0)
Couch: Browns win 24-21
The Cards will be without Kliff Kingsbury, and the Browns will be without half of their roster. Kareem Hunt gets the start with Nick Chubb being out with injury, and I think he'll go off. The Browns defense gets back on track, giving Arizona their first loss of the year.
Mason: Browns win 35-29
Cleveland coming off a heartbreaking loss last week will be the team to dethrone the H O T Cardinals. Even with the 5-0 start I don't see it lasting any longer. The Browns are one of the top teams in the AFC and prove it this week after beating the Cardinals and showing they can compete again and finish with a win this week. Will be a great game start to finish but Baker and the Browns finish on top moving to 4-2.
Dallas Cowboys at New England Patriots (+3.5)
Couch: Cowboys win 26-24
Dallas is playing great football right now. This could be a trap game for the Cowboys, going into Gillette and winning hasn't been easy in years past, but the Patriots are 0-3 at home. I'll take Dallas in a nail-biter.
Mason: Cowboys win 33-21
The Cowboys are a top 5 team in the league right now. They have played super well and they will keep it up. I see this being a closer game but eventually Dallas breaks it wide open and wins big. I like what the Cowboys have shown this year so far and I hope they can keep it up. Should be a somewhat easy win for Dallas.
Las Vegas Raiders at Denver Broncos (-3.5)
Couch: Raiders win 28-16 *UPSET*
When a team plays their first game under their interim head coach, they either play really well, or really badly. With Jon Gruden gone, I think the Raiders are a better team. They'll play inspired football, winning by two scores against a Broncos team yet to beat a good team this season.
Mason: Broncos win 26-21
Vegas seems dysfunctional right now. They are on a 2 game losing streak and just lost their head coach which is never good. I am not sure if I can feel confident in saying the Raiders could go out there and win this week. I lost that confidence once they started to fall apart in their loss to the Bears. Even though the Broncos are the same way I trust them more right now than I do the Raiders. Denver comes out on top in a good divisional game.
Seattle Seahawks at Pittsburgh Steelers (-5.0)
Couch: Steelers win 30-20
Geno Smith on the road, in Pittsburgh for his 1st start is not encouraging. This seems like the type of game the Steelers would find a way to lose, but Seattle hasn't been playing well enough to overcome the loss of a top 3 QB. Najee Harris and Diontae Johnson dominate, Steelers get to 3-3.
Mason: Seahawks win 28-23 *UPSET*
Steelers have looked better and better each week but I still don't trust them. They almost let Denver come back to win the game but just squeaked out the W. Even with Geno Smith now starting cause Russ injury I feel confident in them to get the win. When Geno came in he did not even look bad. He genuinely played well and that will carry over to this week and this is a game I am excited to watch. Seahawks finish late to win despite the loss of Russ.
Buffalo Bills at Tennessee Titans (+5.5)
Couch: Bills win 36-22
I don't think there's a better team in the NFL than Buffalo right now. The Titans are a team that typically plays down to their competition, but sometimes they play up. The Titans will need to keep the ball in Derrick Henry's hands to win this one, making Josh Allen stay on the bench. The Bills have the best run defense in the league, and I think they keep their winning streak alive on Monday Night Football.
Mason: Bills win 36-27 *LOCK*
Ever since week 1 Buffalo has easily been the best team in the league in my opinion. They have just looked unstoppable and they proved that even more by beating the Chiefs in Kansas City. I have loved everything the Bills have shown but I can't say the same about the Titans except for King Henry obviously. I still don't believe in the Titans until they can truly prove me wrong and this week would be a great one to but I don't see it happening. Buffalo on top.