Week 3 was simply the best week of football yet. Justin Tucker hit an NFL record 66 yard field goal off the crossbar to break Lions fans hearts, Justin Herbert outplayed Patrick Mahomes, and Aaron Rodgers led a game winning drive on SNF in 30 seconds.
Couch:
Last week: We had our best showing of the season in Week 3, as we went 11-5. This week I aim for 12-4.
Locks: We had the Broncos, Cardinals, Browns, and Ravens all beat their inferior opponents last week. I was sweating on the Ravens lock, but Justin Tucker bailed me out. We have five absolute locks this week, and stand at 10-1 on locks this year.
Upsets: We went 4-2 on upsets last week, and I'm proud of that. There's always a decent amount of upsets every Sunday, so if you're not picking enough, you can't go 16-0. That's what we strive for.
Season: We finally have a winning record on the year, as it stands we're 26-22. 4 games behind Mason, we've both improved every week. By the end of the year we'll overtake him.
Mason:
Last week: We hit the goal of 12 wins right on the money. Finished at 12-4 on the week and I am satisfied for sure. Beat Couch again so that's another win in my books. Aiming for another 11-12 win week again this week.
Locks: 3-0 on the week yet again. Locks are guaranteed wins for me so no matter what I will always have at least 3. Goal again for next week is to go 3-0 to keep the streak up.
Upsets: Got all my upsets right this week but went soft and only picked two ,but it pays off since I went 12-4 on the week. Definitely look to see more upsets picked from me this week.
Season: 30-18 on the season. Not too bad at all and something I can be happy with. The record has improved every week and the plan is to keep it up this week.
Jacksonville Jaguars at Cincinnati Bengals (-7.5)
Couch: Jaguars win 28-24 *UPSET*
It would be the most Bengals thing ever to lose this game when everyone expects therm to win and move to 3-1. Cincy is going to be without Jessie Bates, Tee Higgins, and Chidobe Awuzie. The Jags have to win at some point, and my gut is telling me to take Jacksonville.
Mason: Bengals win 26-17
The Bengals are off to a hot start and they will for sure continue it this week against the dysfunctional Jaguars. Trevor Lawrence has been pretty bad… and I mean bad. He is having about the same start that Josh Rosen and Deshone Kizer had. He was not even put into that bad of a situation in Jacksonville aside from their head coach who sucks and needed to stick to college. With that being said, I see Burrow lighting up this dumpster fire defense under the lights on Thursday.
Tennessee Titans at New York Jets (+6.5)
Couch: Titans win 37-13 *LOCK*
Even without A.J. Brown and Julio Jones, the Titans will still win this game. The Jets are going to get abused by Derrick Henry all game long. Bold Prediction – Henry rushes for 300 yards
Mason: Titans win 31-10 *LOCK*
I am not going to spend a lot of time on this. Wilson looks like he is gonna end up a bust and the Jets offensive line let the defense run right by them. Tennessee will tear them up. No question.
Detroit Lions at Chicago Bears (-3.0)
Couch: Lions win 23-14 *UPSET*
I'm surprised the Lions are the underdog in this one. The Bears are coming off a game where they had 1 net passing yard. 1. Detroit is starving for a win after being robbed by the Ravens last week, and I think they come out and get it against a really bad Bears offense.
Mason: Lions win 24-21 *UPSET*
I was wrong about Detroit. Goff looks better now then he did when he was with the Rams. Maybe it's because he doesn't have the same amount of pressure on him to win knowing his team is not great already. I think this was a great move for him and the Lions could very easily be a winning team. They had the Packers right there and almost came all the way back against the 49ers and then lost on a NFL record field goal kick. They could easily be 2-1 or 3-0 right now. They are super unlucky but I like what Dan Campbell has brought to this organization and will bite the Bears kneecaps off this weekend.
Indianapolis Colts at Miami Dolphins (-1.5)
Couch: Colts win 23-16 *UPSET*
I'm surprised the Colts are underdogs here. Even though they're 0-3, all of their losses have come to playoff teams from last season that will probably make it again this year. Miami showed real fight against Vegas last week led by former Colt Jacoby Brissett. The Colts will finally get their first win of the year here. Johnathan Taylor had 10 carries for 64 yards last week, it's honestly mind baffling he hasn't gotten more touches. He's due for a breakout game.
Mason: Colts win 22-14 *UPSET*
The Colts are a great team and they have probably had the 3 hardest games of any team to open the season. It starts to lighten up though and they got Miami this week. With Brisset in I am not sure if I can trust him to lead them to a win over the Colts who are trying to get their first win. Wentz somehow played last week and is still trying to find that connection with his receivers and get them set and running. That'll continue to be a problem but I think it fades away this week. He's developed the connection with Pittman and I see that playing a big role in their big win this week.
Cleveland Browns at Minnesota Vikings (+2.0)
Couch: Browns win 34-31
I can see this one going either way. Minnesota could easily be 3-0, but instead they're fighting an uphill battle at 1-2. Kirk Cousins and the offense look amazing, and they meet a Browns defense that humiliated the Bears on Sunday. I expect Nick Chubb and Kareem Hunt to carry the Browns to a road win here.
Mason: Browns win 29-26
Cleveland pretty much just came off of bye week. They had an absolute field day against the Bears weak offensive line. They had 9 sacks… How is that even possible. Chicago had like 47 yards of total offense and 1 passing yard. But the Vikings are not the Bears, that's for sure. Cousins is playing like the front runner for MVP but no one wants to admit it. He's played flawless despite their record. Even then it is the coaching and the fact they can't get any help on defense. Although Minnesota will make it a close game, I see them just falling short and the Browns staying hot and proving themselves as the best team in the AFC.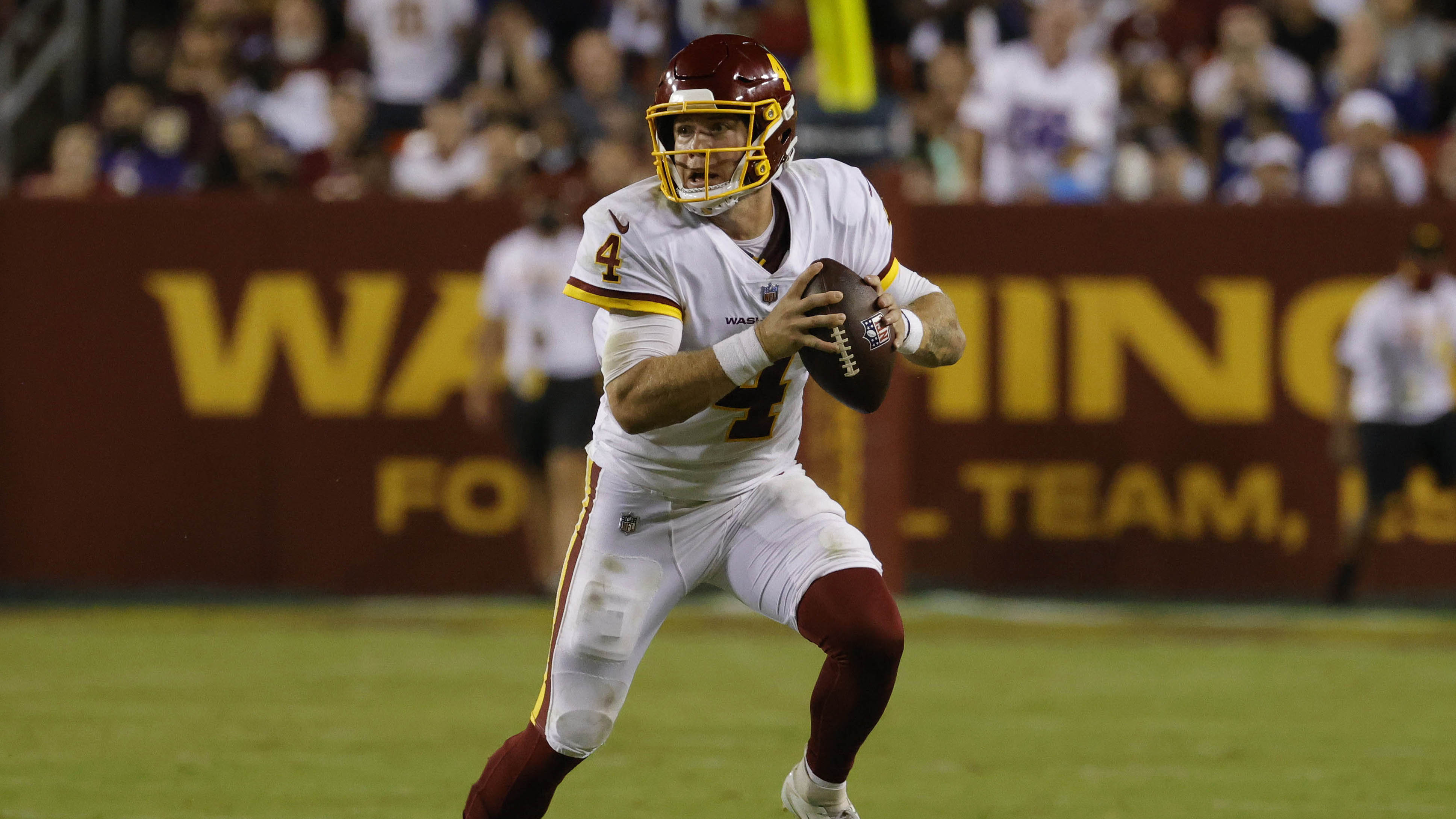 Washington Football Team at Atlanta Falcons (+1.0)
Couch: Washington wins 27-24
Washington has disappointed me this season, especially their defense. It has so much talent but is playing like you'd expect the Jaguars to play. Atlanta just beat the Giants on a walk-off field goal, I don't think that's a huge accomplishment. I trust the Football Team more than a Falcons squad that lost by nearly 30 to the Eagles.
Mason: Washington win 20-17
The Football Team is off to a really bad start and I am shocked to be honest. I was super high on Washington this offseason and I though they were only getting better. I still think they can win the division but something needs to change. The defense has looked terrible and one of the worst in the league. That is the key point of this team and they need them to step it up to be able to keep them in games and keep the score reasonable. Atlantas offensive line needs to give Matty Ice more time to throw. They have a great receiver and young tight end that can make plays but if Ryan can't get them the ball its a problem, and they won't be able to do anything if this keeps up. Washington pulls it off this week but Matt Ryan and the Falcons offense start to figure it out late. 
Houston Texans at Buffalo Bills (-16.5)
Couch: Bills win 41-10 *LOCK*
It's Houston's turn to get their ass kicked by Josh Allen. I think the Bills score 40 in back to back weeks, and poor Davis Mills gets destroyed. If the Texans pull it off, this would be the biggest upset in years. With Tyrod Taylor, Houston was on their way to 2-0. Since his injury, they've played extremely conservative and have inspired no confidence.
Mason: Bills win 34-18 *LOCK*
Buffalo has started to look like the playoff team they were last year and that's a great sign. I don't see this game necessarily close at all and I wouldn't count on it being close. Bills win by a landslide.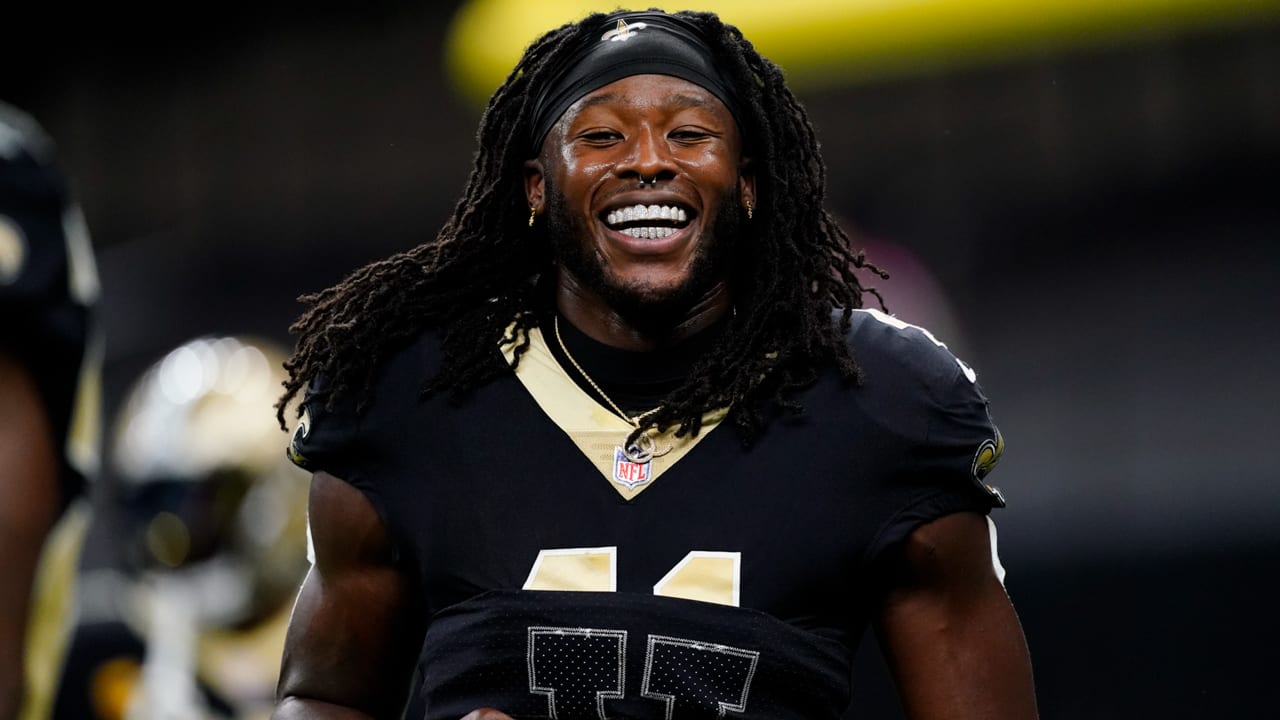 New York Giants at New Orleans Saints (-7.0)
Couch: Saints win 31-19 *LOCK*
New Orleans finally gets their home opener, as the 0-3 Giants come to visit the SuperDome. This is not the task an 0-3 team wants, and I think the Saints will build off their win in New England here. A good rule of thumb is if you can't beat the Falcons at home, you can't beat the Saints on the road. Bold Prediction – Kamara goes off and scores 25 PPR fantasy points.
Mason: Saints win 24-17
This could be a decent game but it's another game I don't see the Giants winning. The New Yorkers will continue their winless seasons and have a combined of 0-8. Kamara and Sean Payton will make this game unwinnable for the Giants. New Orleans wins by a touchdown.
Kansas City Chiefs at Philadelphia Eagles (+7.0)
Couch: Chiefs win 45-23 *LOCK*
The Chiefs will not lose this game. After two straight heartbreaking losses, they get a chance to let their frustration out on the Eagles, a team that just got blown out against their biggest rival. Andy Reid revenge game, Chiefs kill them.
Mason: Chiefs win 28-24
Kansas City looks rough. They don't even look like a playoff team. Their losses makes you realize how thin they truly are. If you shut down one player from that offense then you'll be set and you just have to win the game at that point. Even with everything going on they still will beat the Eagles but it will be much closer than people would assume. Philadelphia makes this a tough game for Mahomes and crew to win. Mahomes barely pulls out the win and they break even at 2-2 on the season. Carolina Panthers at Dallas Cowboys (-4.5)
Couch: Cowboys win 31-17
It would be a little too bold to have the Cowboys beating an undefeated team as a lock, but I'm pretty confident in Dallas to win this one. Once Christian Mccaffrey went down, we saw how vital he is to the Panthers offense. The Cowboys looked amazing against the Eagles on MNF, their offense could do no wrong. Not only that, but the defense seems far improved from recent years. The Panthers won't be able to keep up.
Mason: Panthers win 32-27 *UPSET*
Carolina pulls off a huge upset this week against the Cowboys who just dropped a solid 41 in Dallas. Obviously this could easily come back to hurt me because of the loss of CMC and Dak getting hot but I have trust in Carolinas upcoming defense. They are currently ranked 1st in pretty much every main defensive stat. They have been super solid in every way. I don't see that stopping against the high powered Cowboys. This game will be either a defensive battle or an offensive battle. No matter what I see Sam Darnold's Panthers coming out on top this week in a big time win in Dallas.
Seattle Seahawks at San Francisco 49ers (-2.5)
Couch: Seahawks win 31-28 *UPSET*
Seattle's defense doesn't look good, but I don't think Russell Wilson will let them fall to 1-3. He's too good. The 49ers lost a heartbreaker against the Packers last week, and their secondary looks subpar. Russ will put the team on his back and get Seattle this win.
Mason: 49ers win 29-28
I do not see the 49ers losing two home games in a row. Just no matter what I do not think it'll happen. Although San Fran is getting very weak in the secondary I see their front 7 holding up strong and the offense being able to put up points to make this game as much out of reach as possible. I can see Seattle swooping in and stealing a W from the faithful again this week but I have the 49ers barely finishing out and winning by 1.
Arizona Cardinals at Los Angeles Rams (-4.0)
Couch: Rams win 34-27
Sean McVay has owned the Cardinals his entire tenure with the Rams, boasting an 8-0 record. Now they have Matthew Stafford, and look like the best team in the league after a convincing win vs the Bucs. Though Arizona is 3-0, I'm not sure if they can beat with the best teams. I'l take the Rams in a shootout.
Mason: Rams win 36-33
Rams have looked like and are the best team in the league now with Stafford. They just beat last years Super Bowl champ with ease. It looked like they went out there and just played relaxed. There is so much more this team can do and accomplish and they have the chemistry and skill to do it. The Rams should easily be the new Super Bowl favorites. K1 on the other hand has been lighting it up and is another front runner for MVP. He keeps that up this week and creates lots of points and scoring in todays matchup.
Pittsburgh Steelers at Green Bay Packers (-6.5)
Couch: Packers win 34-20 *LOCK*
Ben Roethlisberger appears to be falling off a cliff. Even if he wasn't, this would be a hard game for Pittsburgh, as they've lost back to back games and the secondary hasn't looked good either game. Now, they play Aaron Rodgers and Davante Adams. The key for Pittsburgh will be to get Najee Harris going. If they can control the clock, they can win. I just don't think the offensive line can allow him to run consistently, but I do trust Aaron Rodgers.
Mason: Packers win 28-16 *LOCK*
Rodgers is back. Yes I am bias. I don't care. Rodgers looked phenomenal last week and will continue that over again to this week against a weak Steelers secondary. Davante will cook them up and have a day in Lambeau. As for Pittsburgh this team has been all over the place. Their offense and Big Ben is what sucks. If they can fix their offense then they will be fine but right now I don't see that happening. Rodgers lights up the Pittsburgh defense in route to a big win.
Baltimore Ravens at Denver Broncos (-1.0)
Couch: Ravens win 27-23 *UPSET*
This is hardly an upset, but the spread is the spread. Denver is 3-0, but we don't know if they're legit yet, as they've beaten the Giants, Jags and Jets. Baltimore, while inconsistent, can beat the best teams in the league. I think Lamar has a big day and the Ravens win a tough one.
Mason: Ravens win 27-24 *UPSET*
Baltimore can thank Justin Tucker for their win last week. This game was way to close for comfort and I did not like how they looked at all. This week they go up against one of the best defenses in the league and I am not sure how I feel about that now especially since they just played an average defense and they only put up like 19. I have the Ravens barely pulling off a win this week mainly because the Broncos have played 3 teams that are all 0-3 so I don't trust them yet.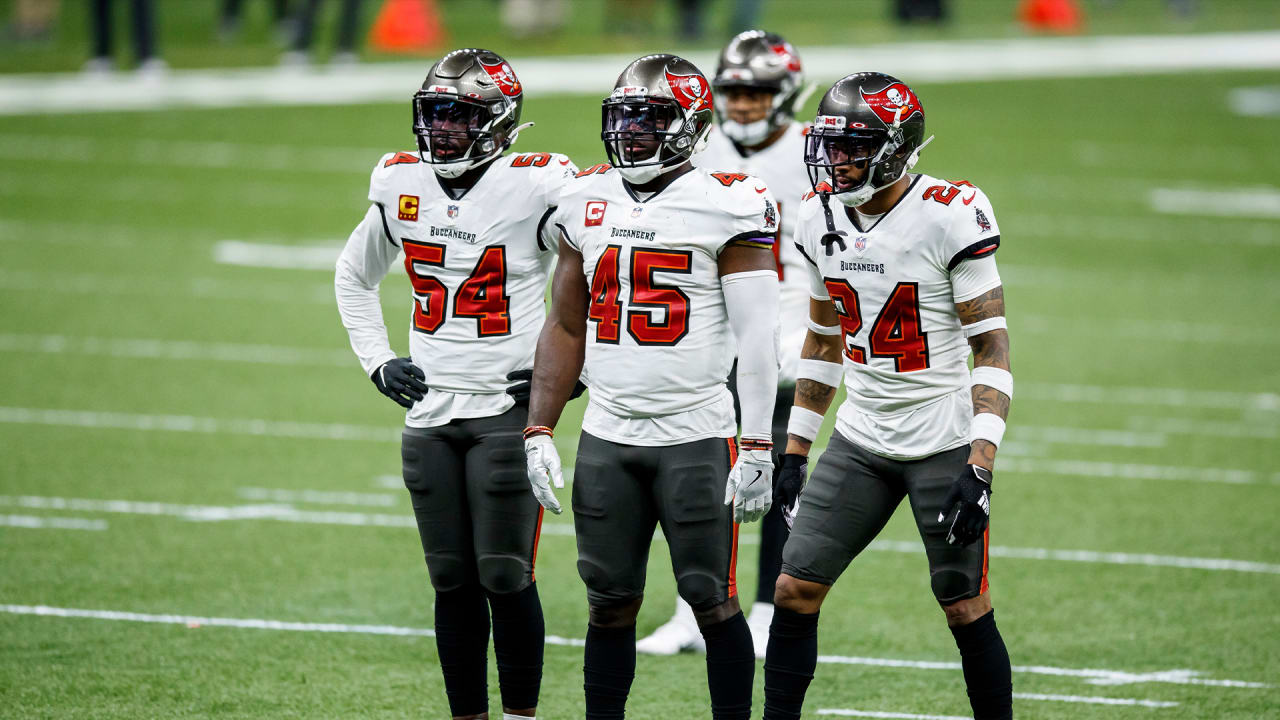 Tampa Bay Buccaneers at New England Patriots (+7.0)
Couch: Buccaneers win 35-23
Brady vs Belichick on SNF. A coach can only do so much, as great as Belichick is he can't make up for the talent difference between Tampa and the Pats. Brady is going to be trying to kick the Patriots ass, he's gonna break the all time yardage record, and he's gonna throw 5 touchdowns. It's an inevitable fate for New England.
Mason: Patriots win 26-25 *UPSET*
I am not sure why I am picking the Pats this game but I have a good feeling about them. Its Brady's reunion back to Foxboro and it's SNF. The fans will be the loudest they've probably ever be and Belichick has coached Brady for 20 years. He most likely knows exactly what he will want at all times. I do know the Buccaneers just came off a loss and don't want to lose back to back but that'll happen this week. The key to this game is to keep Mac Jones calm and relaxed. If they can do that then I can see them pulling this upset off.  
Las Vegas Raiders at Los Angeles Chargers (-3.0)
Couch: Chargers win 34-32
This is going to be an awesome game between two good teams. It's essentially a home game for the Raiders, I guess no matter what stadium they're in, no one cares about the Chargers. However, if you can win in Arrowhead against the Chiefs, you can win in your home stadium. I'm a big fan of this LA offense, and I think they'll move to 1st place in the AFC West on Monday night.
Mason: Raiders win 32-29 *UPSET*
Vegas is off to a hot start but so is Los Angeles. With Carr who is more experienced and playing much better right now I see another big upset. I saw a stat that said 74% of fans that will be attending this game on MNF will be Raiders fans… This is a Chargers home game. That says something to me and that should fire this Raiders team up even more to see how dedicated their fans are and how much they want them to succeed. Anyway I still see Vegas as the better team in this matchup and am not sure why they aren't favored. Raiders take this one in a close game that comes down to the wire.