Week 2 is in the books, and I feel like I learned a lot from the weekends full slates of games. Valuable lessons include: Don't pick the Bengals, and that the Vikings will always find a way to shoot themselves in the foot. Perhaps regrettably, I'm going against one of these for my Week 3 picks. Sunday should be exciting, the highlight being Chargers/Chiefs, Vikings/Seahawks, Bucs/Rams, and Packers/49ers on SNF.
Couch:
Last week: I went 9-7 last week, not amazing, but much better than Week 1.
Locks: Last week, I got my first lock wrong, with the Ravens shockingly fighting back against the Chiefs to get the W. That was a risky lock but I was confident in KC. My other locks hit with ease, as the Patriots beat the Jets, the Browns beat the Texans, and the Bucs got past Atlanta. We won't miss one this week.
Upsets: The upset picks this week were rough. The Bengals and Eagles both fell short, and the Vikings lost in absurd fashion. Thankfully, the Cowboys came through for me and got the W. My upset record is now 1-5 on the year.
Season: We are 15-17 on the year, but I can guarantee after this week we will have a winning record.
Mason:
Last week: I had a good finish to last week while going 10-6. Better than last week but not where I want to be. I am shooting to average 11-12 right per week. The Chiefs/Ravens game caught everyone off guard. I think even Ravens fans didn't expect it. The Raiders/Steelers game was another not many saw coming especially while at Heinz field. This week will for sure be 12 wins at least.
Locks: On my locks last week I went 3-0. I am basically that guy. On the season I am now 5-1. Although most my lock picks are the usually the teams that should win I think this is something to be happy about. Shooting for another 3-0 week.
Upsets: For upsets I went 2-3. Rough but upsets are hard to predict and pick with confidence. I am satisfied with even getting 2 right especially 1 of them being the Panthers upsetting the Saints. I saw this coming from a mile away pretty much. New Orleans had a fluke week 1 performance and that was not going to replicated against a divisional rival and hot Carolina. I would like to break 3 upsets but I would be happy with 2 again.
Season: This season my record is 18-16. I am happy to even be above .500. The season has been full of crazy games and big upsets. Being above .500 is very surprising and I am sure I will keep that up throughout the season.
Carolina Panthers at Houston Texans (+8.0)
Couch: Panthers win 24-20
The Panthers are coming off a huge upset win vs the Saints, and I think they'll stay hot and move to 3-0. Granted, they're taking on rookie Qb Davis Mills, who's making his first ever start. I think Houston hangs around, but they just don't have the talent to win this one.
Mason: Panthers win 22-13
Carolina has been on a run. I know its only week 2 but I saw people saying they would only win 6 games this year. On the other hand I had them winning 11+. This team on paper looked super good and they are proving why right now. I see the Panthers extending the hot streak and shutting down rookie quarterback Davis Mills who is in for the injured Tyrod Taylor.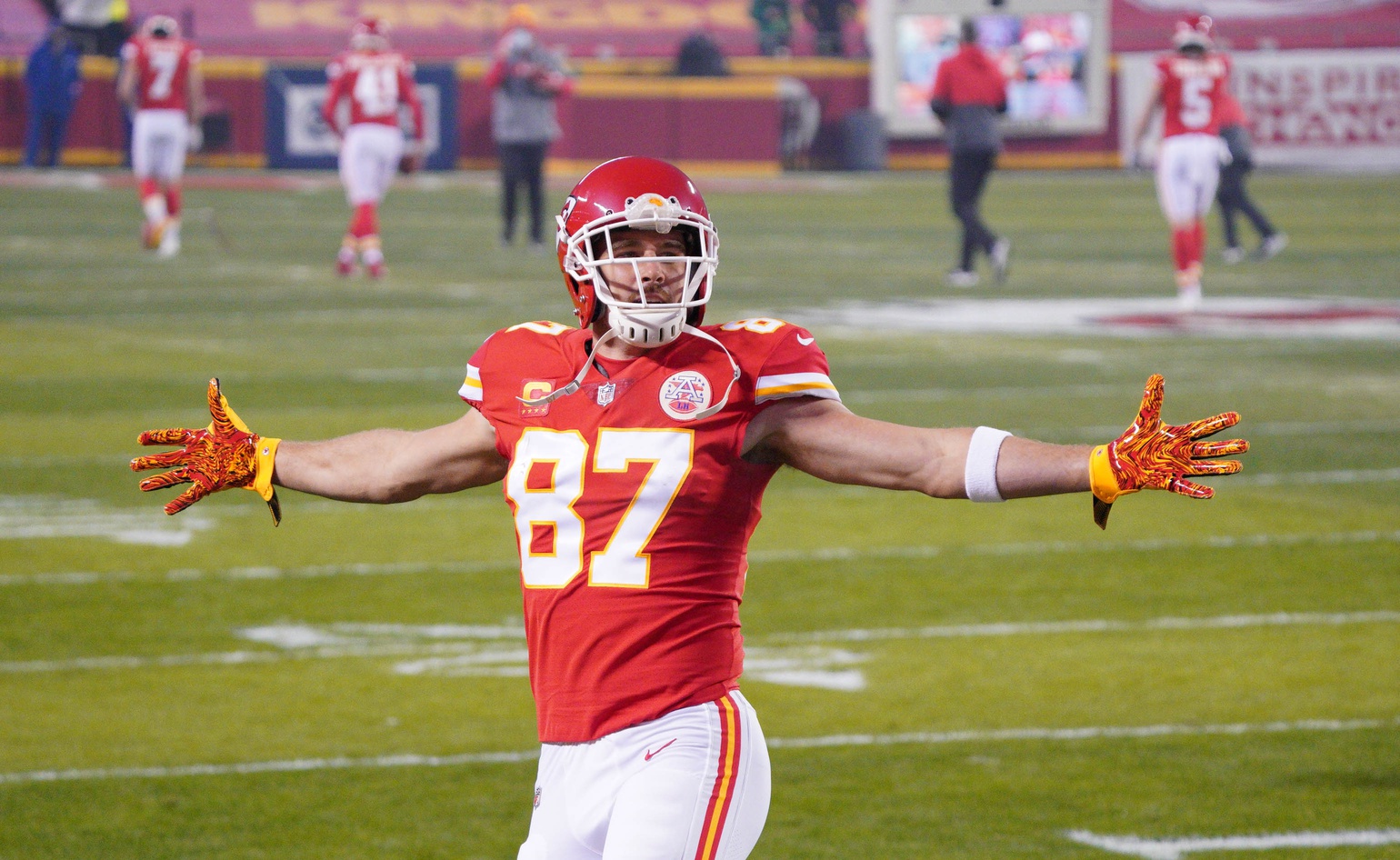 Los Angeles Chargers at Kansas City Chiefs (-6.5)
Couch: Chargers win 34-31 *UPSET*
This is gonna be a really good game. Both teams are coming off heartbreaking losses in games they should've won, setting up a huge game between division rivals that always play each other tough. Kansas City's defense is concerning, it hasn't looked good this year. The Chargers obviously won't shut down Mahomes, Kelce, and Hill, but I think they'll be able to make enough plays to walk out of Arrowhead with a W.
Mason: Chiefs win 28-24
Kansas City had a big wake up call last week against Lamar and the Ravens. It came down to the wire and unfortunately for the Chiefs, Lamar came out on top. I see this lighting a fire under the whole team and bouncing back slightly to get the win against the Chargers. I don't see this being a blowout win since its a divisional rival but Mahomes will most likely find a way to break this game open and put it out of reach.
Arizona Cardinals at Jacksonville Jaguars (+7.0)
Couch: Cardinals win 35-17 *LOCK
If Urban Meyer thinks playing the Texans and Broncos is like playing Alabama, boy have I got some bad news for him.The Cards offense is on fire right now, and I have no faith in the Jags, the same team that got blown out by Houston, to make this a competitive game.
Mason: Cardinals win 35-14 *LOCK*
Kyler is making his case for MVP strong. He looks like the most unstoppable player in the league right now. They come into Jacksonville and I don't see this as any sort of competition for them. Kyler is going to light up yet another defense and pass for at least 3 touchdowns again. This game will be over before it even starts.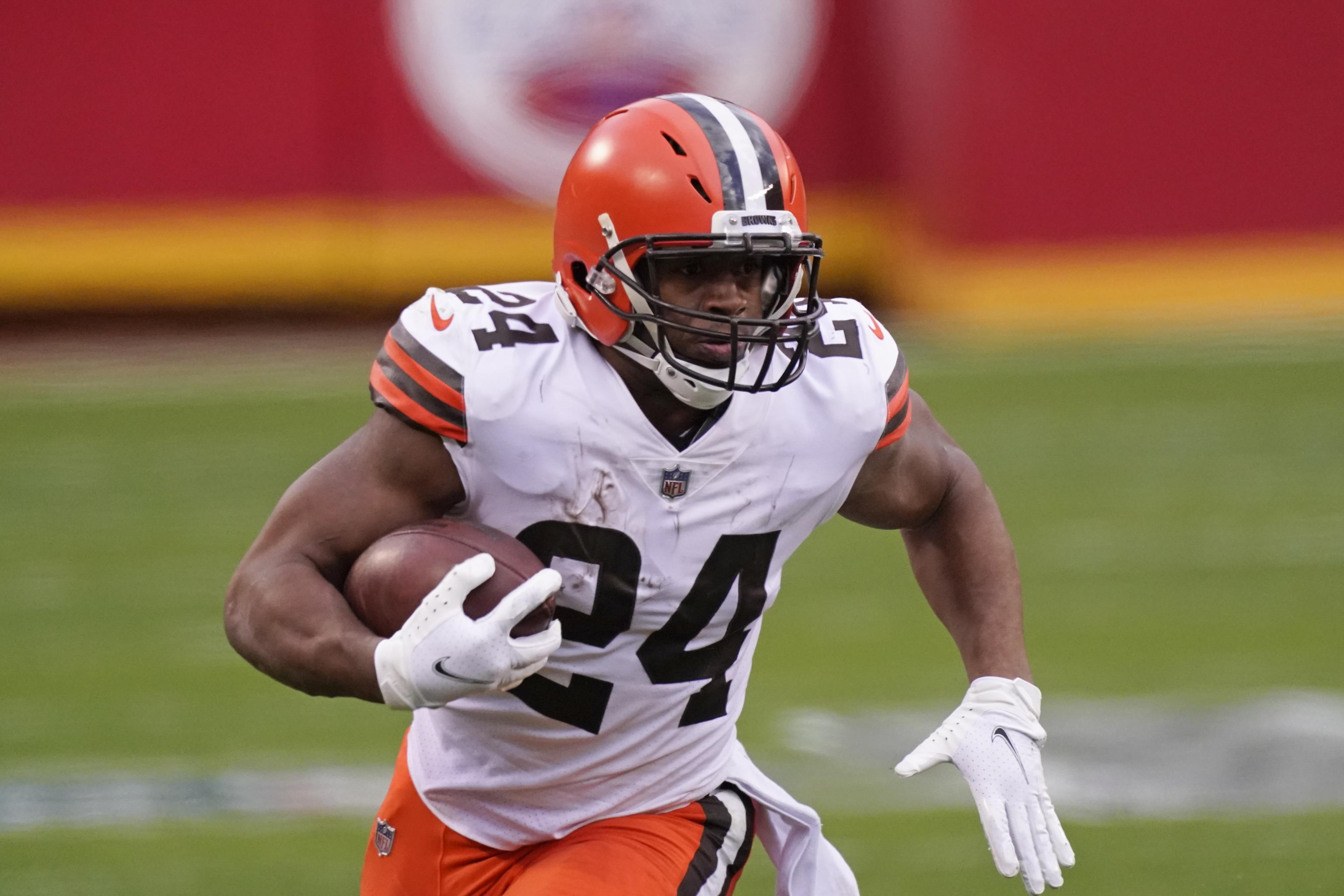 Chicago Bears at Cleveland Browns (-7.0)
Couch: Browns win 31-7 *LOCK*
Justin Fields travels to Ohio to make his first career start, and I don't think it's gonna be pretty. Fields didn't look great when he came in for Andy Dalton last week, and that was against the Bengals The Browns should be able to have their way with the Bears in this one.
Mason: Browns win 27-17 *LOCK*
Although Chicago does have a decent defense I don't see it putting a stop to Nick Chubb and this offense. He will have another big game on the ground. The Browns offense has a relaxed day and will be all over Justin Fields. Who knows at this point. Cleveland comes out on top big with a big day from the running back duo.
Washington Football Team at Buffalo Bills (-7.5)
Couch: Football Team wins 20-17 *UPSET*
Josh Allen looks nowhere near the same player as the guy that was the MVP runner up last season. The Bills 35-0 win in Miami was probably the ugliest 35-0 win in NFL history. Washington is coming off a thrilling win led by Taylor Heinicke. I think their star studded defensive line goes off this week, generating pressure on Josh Allen all day long, helping them get the road W.
Mason: Bills win 23-20
The Bills absolutely bounced back after last week shutting out Miami holding them to 0 points. It does not help they lost Tua. Buffalo has a much tougher game this week though against a young and upcoming Washington defense. This will be a defensive game all around for both teams. Josh Allen looked like he was getting back to his normal self so I am not worried. Josh should be worried about running around with a great pass rush from the Football Team. I do see the Bills squeaking out the win but getting back to normal.
Indianapolis Colts at Tennessee Titans (-5.5)
Couch: Colts win 22-17 *UPSET*
This is my favorite upset pick of the week. The Titans were a Derrick Henry becomes God himself – performance from dropping to 0-2. Indy has had the hardest schedule of any team, losing to the Seahawks an narrowly falling to the Rams. In a game they have to have, inspired by Carson Wentz suiting up, I think the Colts get it done.
Mason: Titans win 29-23
With Carson Wentz somehow getting healthy to start this week I see this being a great game. It will be close and come down to the wire. I think people are starting to underrate the Colts even though they have one of the most complete rosters in my opinion. Wentz has been solid and has held it down. Since this is a divisional rival it will be a close one but I see Tennessee opposing that and pulling away quick. The Titans offense will be carried yet again by King Henry and he will have another monster day. Titans come out on top of this one easily.
New Orleans Saints at New England Patriots (-2.5)
Couch: Patriots win 24-20
Carolina kind of exposed Jameis Winston last week, showing that when he's under pressure, he's still not god. If there's an coach that knows how to take advantage of a players weaknesses, it's Bill Belichick. I think Mac Jones gets his first home win in this one.
Mason: Patriots win 26-22
The Saints did not look good last week. CMC single handedly had more total yards than the whole New Orleans offense combined. Bill Belichick will find a way to out coach the more talented roster. He will make Winston uncomfortable and cause him to make bad decisions and bad throws. Mac Jones has been playing super good this year and he will keep it up against the Saints defense. This game will be won from Bill's expert play calling and schemes. Patriots pull off the big win in a close game.
Atlanta Falcons at New York Giants (-3.0)
Couch: Falcons win 26-23 *UPSET*
Neither of these teams are good, breaking news. But, only one of them won last week, then lost moments later. Daniel Jones showed real signs of life, and it's a shame that the Giants sold that one for him. I think that heartbreaker will prove to be a little too demoralizing for the Giants, as Atlanta gets the upset in a potential NFC Championship preview.
Mason: Giants win 23-21
Neither of these teams have been good. I have a weird gut feeling that this will be one of the better games of the week. Now this could easily turn out to be completely wrong and it most likely will be but I would watch out for this game to be a good one. Daniel Jones finding his stride and possibly finding himself as a decent quarterback is exciting and something a lot of people have been sleeping on. He has looked half decent and maybe he will keep it up. Saquon will be the difference maker in this game and if he figures out his knee then the Giants should run away with this game. New York finishes late in a close game.
Cincinnati Bengals at Pittsburgh Steelers (-4.5)
Couch: Steelers win 16-13
This AFC North clash has the makings of a low scoring game, star receivers Diontae Johnson and Tee Higgins are both out. I'm not confident in either team, but the Steelers are at home, so I'll go with them in a close one.
Mason: Steelers win 21-16
The Steelers have been up and down and I am not sure how to feel about them. I don't think anyone knows how to really feel about them. Their offense has looked terrible and their defense is what is keeping them close at all. Now with Big Ben questionable to play with a pec injury I don't see this being good at all. With already questionable play of Ben I don't like Haskins stepping in. He would make this a much closer game that it would need to be and I am fan of Haskins. I still do like Pittsburgh to pull of the win I don't expect it to be pretty and the young Bengals offense will give them a run for their money.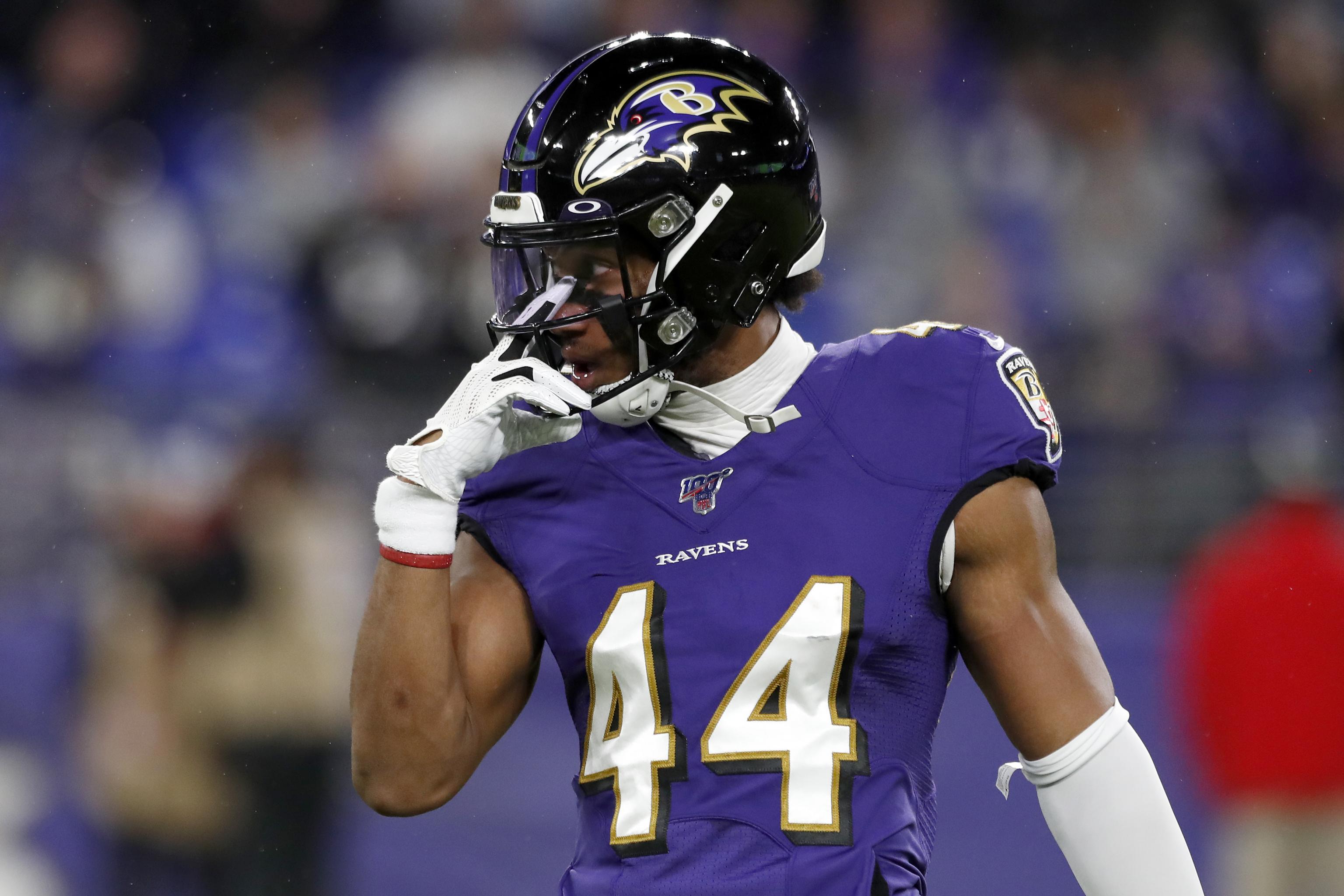 Baltimore Ravens at Detroit Lions (+8.5)
Couch: Ravens win 37-10 *LOCK*
I expect Baltimore to rush for over 300 yards on the poor Lions, fresh off a game where they let Aaron Jones score 4 touchdowns. The Ravens are coming off their biggest win in recent memory, and it doesn't matter who gets the carries in this one, it won't be pretty.
Mason: Ravens win 31-13 *LOCK*
Baltimore is coming off a huge win that they probably didn't even expect. Lamar played great and made jumping passes and read the field really well at times and when he needed to get out of their he didn't think twice. The Lions have nothing to stop him. I mean nothing. Lamar is going to put up big numbers this week and there will be no signs of him stopping until the clock hits 0. Ravens take this game with ease.
New York Jets at Denver Broncos (-10.5)
Couch: Broncos win 27-3 *LOCK*
After last week's debacle vs the Patriots, I don't think there is a worse matchup for the Jets than this Denver team. teddy is playing some of the best football we've seen from him, as the Broncos are 2-0. With this being their home opener as well, the Broncos are one of my locks.
Mason: Broncos win 24-12
Denver has started off hot. I love what I am seeing out of Teddy B. He looks confident and comfortable. I think he will light up a questionable defense out of the Jets. Zach Wilson also looked like the reincarnation of Jamarcus Russel last week. He will improve from last week and I really hope he would considering he threw 4 interceptions. Wilson will throw for a touchdown but that's about it. Broncos lock this game up early and send the J-E-T-S Jets, Jets, Jets home on a 3 game losing streak.
Miami Dolphins at Las Vegas Raiders (-3.5)
Couch: Raiders win 23-10
It's Jacoby Brissett time for Miami, and that might not necessarily be a good thing after losing 35-0 to Buffalo in Week 2. The Raiders have pulled off back to back upset wins, and are finally favored. The Raiders win at home, but the Dolphins defense keeps it interesting.
Mason: Raiders win 26-16
The Black Hole has looked like the best team in the AFC so far. Carr has looked like the front runner for MVP with how he's playing. He will have a tough day going up against the strong Miami corners in X and Byron but that's why they have Waller. Las Vegas will continue this hot streak and move to 3-0 on the year leading the AFC West.
Tampa Bay Buccaneers at Los Angeles Rams (-0.5)
Couch: Buccaneers win 31-27
Tom Brady travels to Los Angeles for the first time in his career, taking on the consensus #2 team in the NFC, the Rams. Tampa is without Antonio Brown, which hurts, but I have a feeling their WR room will be alright. I'm really excited for this one, but ultimately I trust Tom Brady more than Matthew Stafford.
Mason: Rams win 33-31
Game. Of. The. Year. The two most well rounded and overall best teams in the league going head to head in week 3. Could you ask for anything better. The two best defense in the league and the two best offenses in the league. Its going to be one for the books but I am really disappointed it's not a primetime game. There is nothing negative to say about either of these teams. It can go any way possible but I got the Rams coming out on top solely because they are at home and I like favoring the home team in very even contests. Rams barely squeak this one out.
Seattle Seahawks at Minnesota Vikings (+1.0)
Couch: Vikings win 41-37 *UPSET*
For the 3rd week in a row, I'm taking the Vikings. They've done nothing but disappoint me so far, losing heartbreakers to the Bengals and Cardinals respectively. If they lose this, I'm done picking them. The Vikings defense will have to step up, the offense, especially Kirk Cousins, played amazing last week. Seattle is coming off a loss to the Titans, and the Vikings are pretty much the NFC versin of Tennessee, they'll get their first win in a shootout.
Mason: Vikings win 24-21 *UPSET*
The 12 let King Henry have a day against them. Now they go up against Dalvin Cook. Is it outrageous to say he will do the same thing and lead them to victory. I don't think so. Kirk will still spread the love because Cook can't handle that type of workload but this will be another one of those neck and neck games that come down to the wire. They will exchange scores all day long. At the end of the day, I see the Vikings make the field goal this time to go on to beat Russ and the Hawks.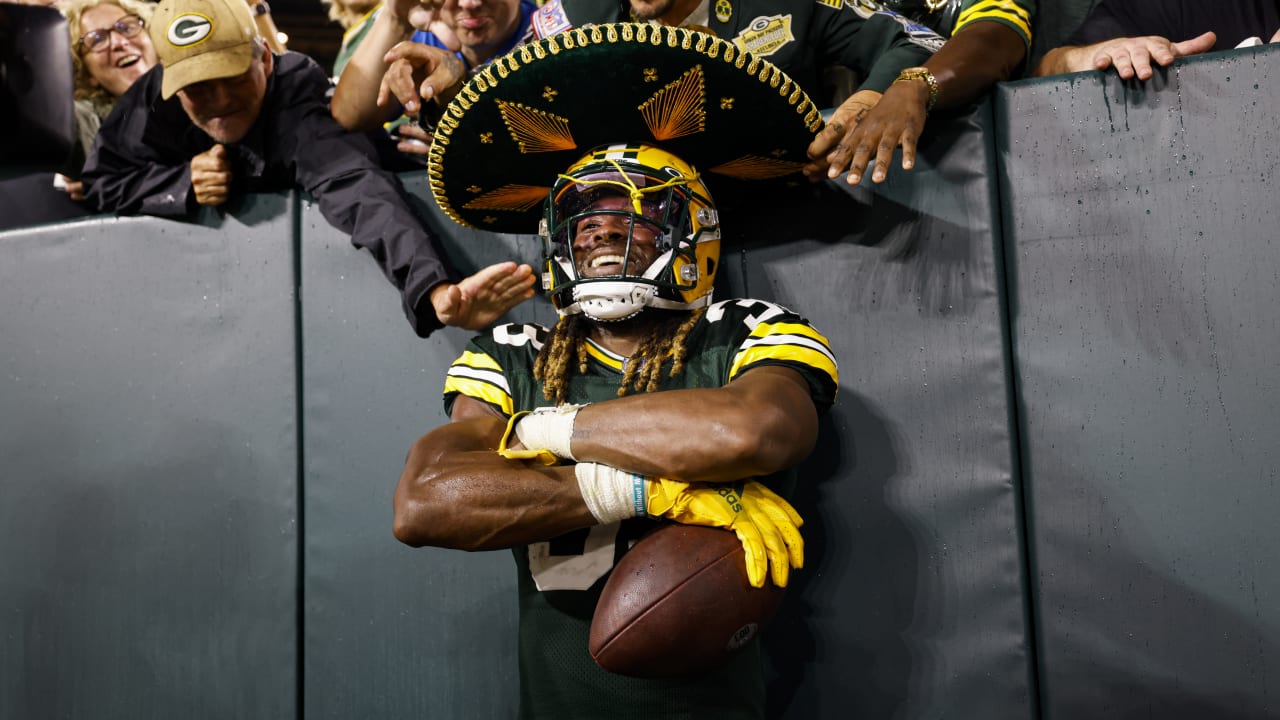 Green Bay Packers at San Francisco 49ers (-4.0)
Couch: Packers win 31-23 *UPSET*
After an embarrassing Week 1 performance, the Packers bounced back against Detroit, looking like the back to back NFC runner ups that they are. David Bakhtiari and Elgton Jenkins being out makes me a little less comfortable with this pick, but the Niners have no RBS and have not inspired much confidence in either win this seaosn. I'll take Rodgers and the Packers
Mason: Packers win 28-26 *UPSET*
Somehow the 49ers are favored to win this game. I don't see why except for home field advantage. Their whole running back room is questionable to even play. They almost let the biggest comeback ever happen. The team that almost pulled that off…. Detroit. They looked sloppy against the Eagles and put up only 17. Maybe it's my Packer bias speaking but I don't see why they are favored. Packers have to travel to the Bay which has never been a good result aside from last season. I can see Green Bay changing the narrative and stealing a big game from the hot 49ers on primetime.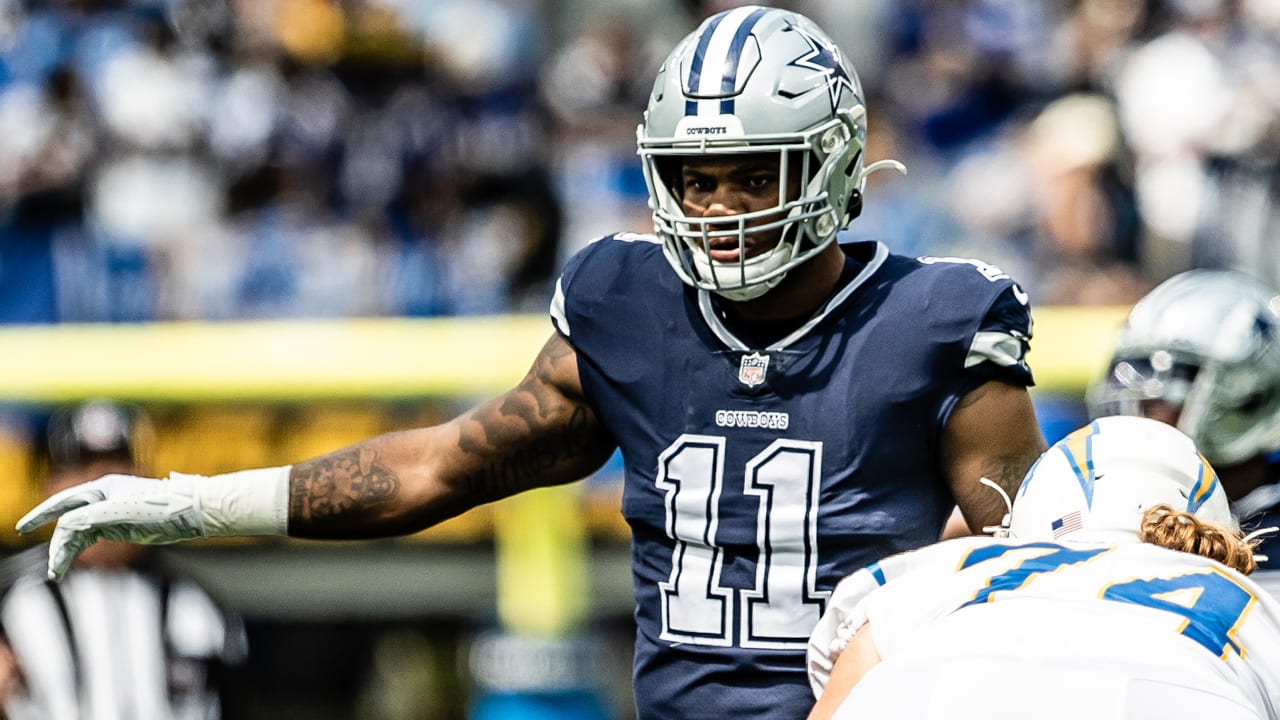 Philadelphia Eagles at Dallas Cowboys (-4.0)
Couch: Cowboys win 33-24
The Cowboys offense is really hard to stop. I think people began to overrated Philly after they demolished the Falcons, myself included. Amari is questionable for this one, but I think he plays. I can't see the Eagles scoring enough to keep up.
Mason: Cowboys win 31-23
NFC East primetime is what everyone has been begging the NFL for and they have delivered this year. Now we get a top offense in the Cowboys go against Jalen Hurts and the Eagles. This will be a good game and probably be a lot closer than people anticipate. I see Hurts being a problem for Micah Parsons and the Boys defense. It will be a good offensive battle with no defense played. I like Dallas to come out on top with a big W on MNF and to lead the NFC East at 3-0.