We've finally made it to Week 1 after 7 long months without football. This week's slate looks to be a good one, with an AFC playoff rematch between the Browns and Chiefs, two top NFC teams from last year playing in Jacksonville with the Packers and Saints, and an AFC East clash starring Tua vs Mac Jones. For this series, we'll have @couchreport's picks, posted before the Instagram page, along with his friend, Packers fan @masonbalsis. Here are our picks for Week 1,
Dallas Cowboys at Tampa Bay Buccaneers (-7.5) (O/U 51.5)
Couch: Buccaneers win 41-27 *LOCK*
Tampa is the most talented team in the league, and they're at home for the season opener. Dallas is already without All Pro guard Zach Martin, and playing the top run defense won't make life easy on Zeke. Dallas isn't stopping the best WR trio they'll see all year. The Bucs get the win.
Mason: Buccaneers win 31-24
To start the season, we see two high power and loaded offenses. The difference in the roster construction are their defenses. The Buccaneers defense is stacked and will put pressure on Dak and the Cowboys all night long
Philadelphia Eagles at Atlanta Falcons (-3.5) (O/U 48)
Couch: Falcons win 29-28
Philly needs to make Atlanta weapons not named Calvin RIdley beat them, and I think Kyle Pitts and Russell Gage are more than capable of doing that. I think Jalen Hurts has a big game, but he is no match for Younghoe Koo, who knocks down 5 field goals, including the game-winner.
Mason: Falcons win 27-21
Even with the loss of Matt Ryan's favorite target in Julio Jones, I still see this being a very dangerous and high scoring offense, especially with the addition of Kyle Pitts. Pitts gets off to a slow start today, but Calvin Ridley shines in a Falcons win.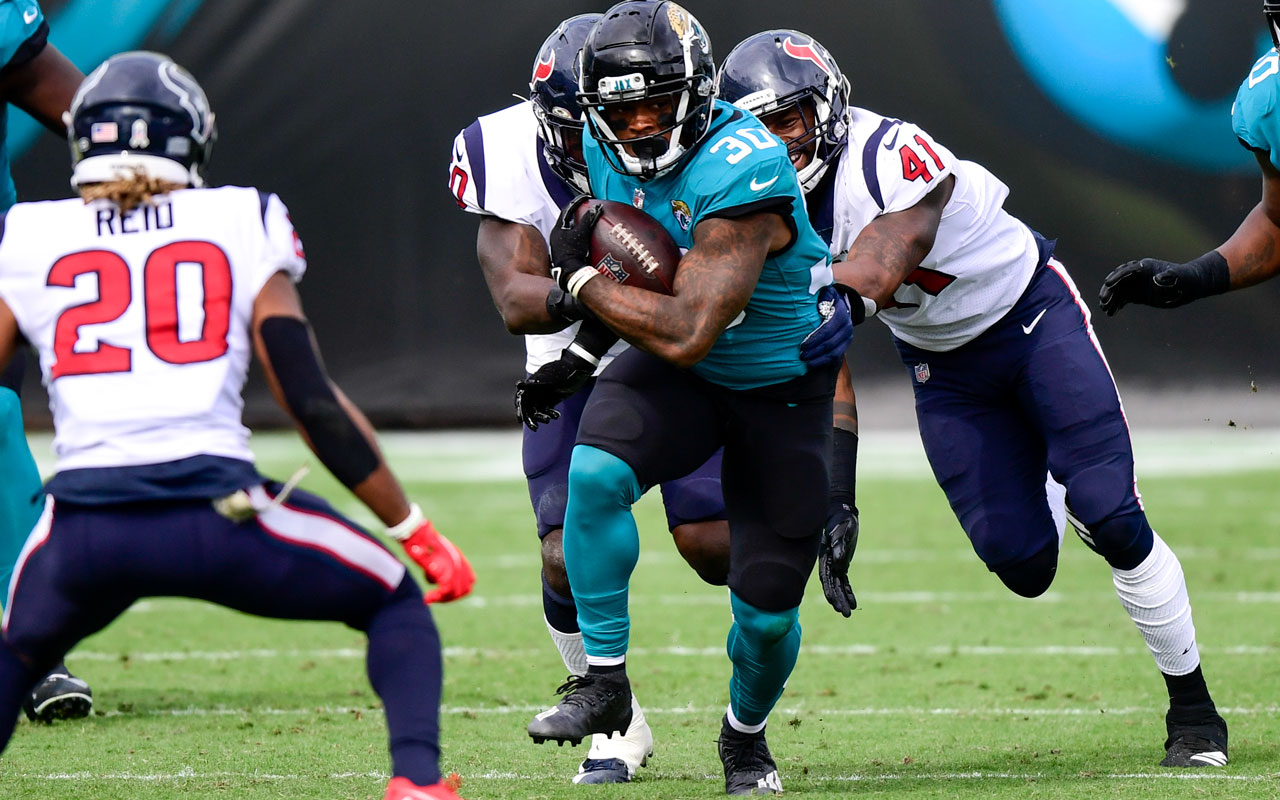 Jacksonville Jaguars at Houston Texans (+2.5) (O/U 44.5)
Couch: Jaguars win 24-10
Nothing inspires less confidence than naming Tyrod Taylor your starting QB… until you look at the rest of this Texans roster and coaching staff. Their offseason was a nightmare, and the Jags capitalize with a solid win.
Mason: Jaguars win 17-10 *LOCK*
The Texans aren't good. Trevor Lawrence will pick up his first NFL win in this game and I would be surprised if the Jags somehow miss this layup of a game.
Los Angeles Chargers at Washington Football Team (+1) (O/U 44.5)
Couch: Washington wins 23-17 *UPSET*
There's a lot of hype surrounding Justin Herbert and the Chargers, and I understand why, but I like Washington to pull this one off. A west coast team playing on the east coast for a 10 am game always helps the home team, and with fans back in the stands, I think home field is gonna be more important than some people realize. This Washington front 7 is the best in the league, and their gonna get in the backfield. Finally, Ryan Fitzpaatrick isn't a scrub, and he should be able to feed Terry Mclaurin, as the Chargers don't have a great corner to match him.
Mason: Chargers win 28-23
Justin Herbert will start this season as an MVP candidate off hot and throw for 3 touchdowns and over 300 yards. He will tear up a strong Washington secondary, as Brandon Staley gets his first win with the Bolts.
Arizona Cardinals at Tennessee Titans (-3) (O/U 52)
Couch: Titans win 38-34
Both teams are gonna put up a lot of points in this one. The Cardinals cornerbacks are really bad, and don't think *checks depth chart* Tay Gowan is gonna stop either A.J Brown or Julio Jones. Bet the over.
Mason: Cardinals win 27-26 *UPSET*
Kyler will singlehandedly lead the offense to a big win over the high scoring Titans. He will run and pass all over them and Julio and the Titans won't be able to keep up, the chemistry won't quite be there.
Seattle Seahawks at Indianapolis Colts (+2.5) (O/U 48.5)
Couch: Seahawks win 30-19
Indianapolis begins the Carson Wentz era against the Seahawks, a consistent playoff team led by superstar Russell Wilson. Russ in the first half of the year is a nightmare to face, and an improved oline will help his case. For the Colts, their offense is undoubtedly a question mark. Wentz was really bad this year, and if Michael Pittman can't become a WR1 right away, the receiving core will be bottom tier in the league. I expect the Seahawks to win.
Mason: Seahawks win 33-29
The Russell Wilson led offense is sure to put up lots of points week in and week out. The only way the Colts somehow stay in this game is with sophomore RB Jonathan Taylor going off. Even if that happens, I still seeing Russ holding the lead and getting a Week 1 win.
Pittsburgh Steelers at Buffalo Bills (-6.5) (O/U 48.5)
Couch: Bills win 27-24
This is a game I'm really looking forward to. Buffalo took down a plunging Pittsburgh team last year, and while I do think it'll happen again, it will be close. The Steelers boast one of the best front 7's in all of football, and I think they will make running the ball impossible. Unfortunately for the Steelers, Josh Allen is good at football, and I'm not sure I can say the same for most of the Pittsburgh cornerbacks, responsible for stopping Stefon Diggs, Cole Beasley, and Gabe Davis.
Mason: Bills win 37-16
The Steelers for sure have a very talented defense but I don't see them stopping the Bills offense. I see a repeat of last years regular season game, just a lot more scoring on the Bills side. San Francisco 49ers at Detroit Lions (+7.5) (O/U 45.5)
Couch: 49ers win 31-9 *LOCK*
San Francisco is finally healthy, and they open their schedule against one of the least talented teams in the league. No disrespect to Detroit, rebuilds take time, but they're just no match for a 49ers team looking to get back to the Super Bowl. This isn't the type of game Kyle Shanahan loses.
Prediction: 49ers win 21-6 *LOCK*
Plain and simple, Jared Goff is not good. The 49ers defense will pick on him the whole game and I wouldn't be surprised to see more than a few turnovers from Goff in this game.
Minnesota Vikings at Cincinnati Bengals (+3) (O/U 48)
Couch: Vikings win 34-23
This would be the most Vikings game to lose, and I wouldn't be shocked if they do. It's hard to see Cincy stopping these Vikings receivers, especially with Eli Apple starting at CB.
Mason: Vikings win 24-17
Dalvin Cook will have a day against the Bengals and they won't be able to stop him all game. I think Cincy could make this a close game but don't see them pulling off the upset.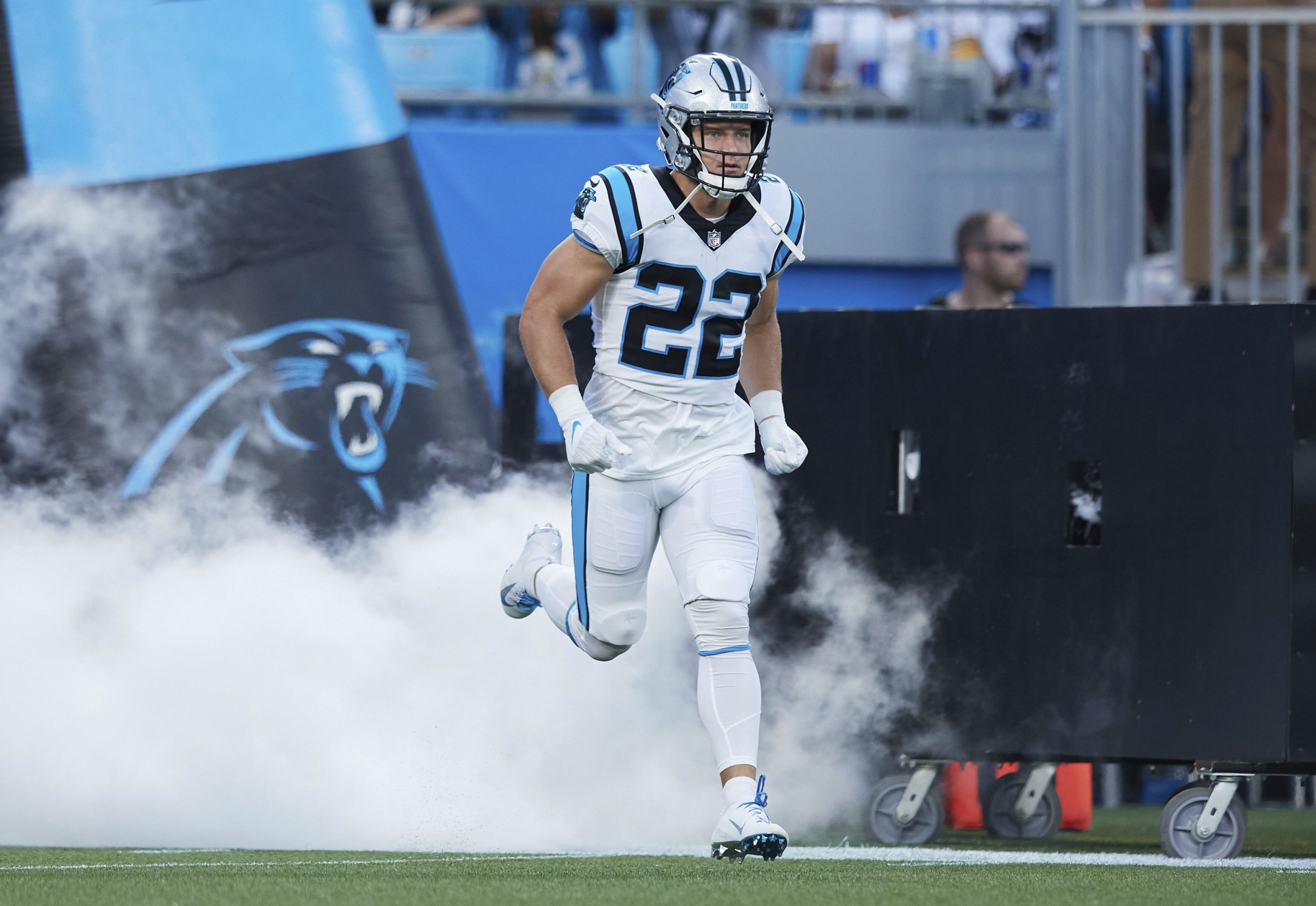 New York Jets at Carolina Panthers (-5) (O/U 45)
Couch: Panthers win 30-23
This is a winnable game for a Panthers team with promise. Weapons wise, Sam Darnold can't ask for more. I think Christian McCaffrey will remind everyone who he is, scoring 3 touchdowns in a high scoring Panthers win.
Mason: Panthers win 20-7
Sam Darnold and his Panthers will get off to a hot start to the season and beat the Jets. Darnold will show flashes that he really is not a terrible quarterback.
Miami Dolphins at New England Patriots (-2.5) (O/U 43.5)
Couch: Patriots win 20-13
Two former Alabama teammates facing off as divisional rivals for the first time, this is a really big game for both Tua and Mac Jones. New England improved a lot this offseason, and I think their front 7 wil make life difficult on the Dolphins questionable offensive line.
Mason: Patriots win 24-21
With Mac Jones now being named the starting quarterback with the cutting of Cam Newton I think they could be a slightly better team and pull out the win over Tua and the Dolphins week 1.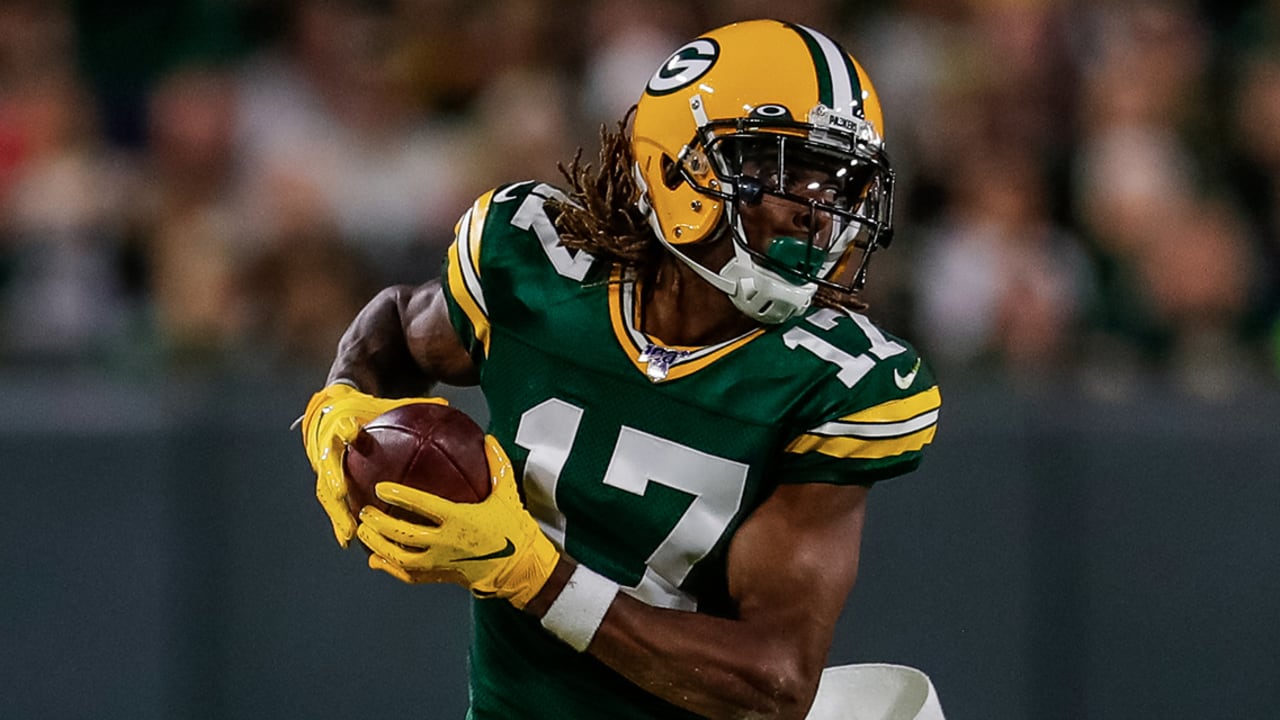 Green Bay Packers at New Orleans Saints (+4.5) (O/U 50)
Couch: Packers win 42-30
The Saints are playing their home opener in Jacksonville, after hours of research to make the trip as inconvenient as possible for Packers fans. After losing his 2nd straight NFC Championship, and rumors surrounding his future all offseason, I think Aaron Rodgers comes out pissed and lights up the Saints secondary.
Mason: Packers win 34-17
The Packers finished as the best offense last season and I think they will keep the hot streak up with a big win over the Saints.
Denver Broncos at New York Giants (+2.5) (O/U 42.5)
Couch: Broncos win 24-14
The Giants offensive line is not prepared to stop Von Miller and Bradley Chubb. Regardless of who's at QB for Denver, the rest of the roster is too talented to lose this one. Daniel Jones will need to begin his Josh Allen-like jump quickly, as he's taking on one of the best secondaries in the league. I don't think Jones does it, Broncos win.
Mason: Giants 23-20 *UPSET*
Overview: The Giants pull off a big upset against Teddy Bridgewater and the Broncos. The Giants defense should not be forgotten about. If Daniel Jones can fix his turnover problem and accuracy issues I believe they can be alright.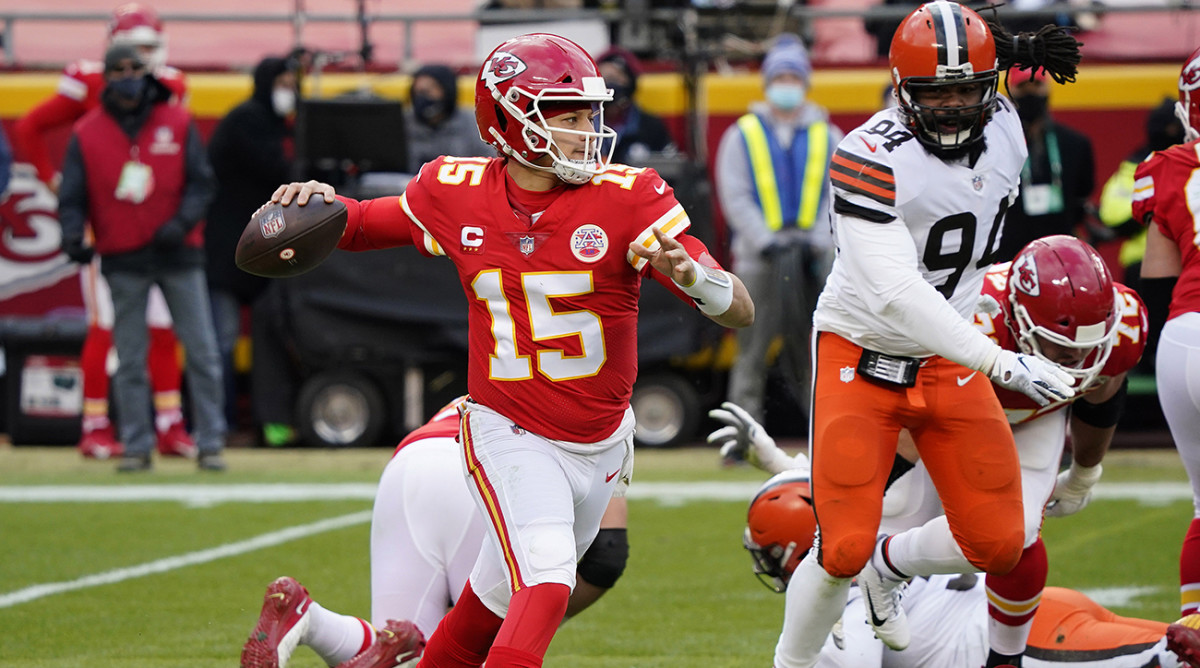 Cleveland Browns at Kansas City Chiefs (-6) (O/U 53)
Couch: Browns win 31-27 *UPSET
Yes I know the Browns haven't won a season opener since 2004, and yes I know the Chiefs don't lose Week 1, but these aren't the same Browns teams as years past. I think they come out with a vengeance and shock Kansas City in a playoff rematc.
Mason: Chiefs win 33-28
This will be basically another version of the Cowboys and Buccaneers game. This game will be very high scoring but I see the Chiefs staying hot for a third year in a row and pulling off a big win against the stacked Browns.
Chicago Bears at Los Angeles Rams (-7.5) (U/O 44.5)
Couch: Rams win 31-13 *LOCK*
Andy Dalton behind a poor offensive line travels to LA to take on Aaron Donald and the new look Rams. Justin Fields won't see the field for his own protection, and the Bears will start off 0-1
Mason: Rams win 27-10 *LOCK*
The Rams with the addition of Matthew Stafford will be an even better team than they were last season. I see them killing the Bears and Andy Dalton.
Baltimore Ravens at Las Vegas Raiders (+4.5) (O/U 51)
Couch: Ravens win 31-26
The Raiders welcome their fans to the new stadium for the first time since it's opening. I've talked about Vegas a lot this offseason – I don't think they'll be good. They're counting on several unproven players to jump in and produce. Baltimore wins led by Lamar and Gus Edwards, Darren Waller goes off for Vegas.
Mason: Ravens win 26-14
Lamar Jackson will get off to a hot start and run all over the Raiders atrocious defense. I don't Raiders defense being able to stop Lamar and the Ravens offense