One of the hardest things to do in fantasy football is knowing when to move off of a player who's tearing it up. Most years, whoever finished at the top of their position most likely will be drafted as the #1 again. The problem is that it's hard to repeat elite production, and when you're at the top of the mountain, there's nowhere to go but down. Today we will look at 3 players who are bound for a regression, and 3 others who are slated to impress everyone this year:
Davante Adams – Regress
ADP: 10.4 WR2
Davante Adams is coming off the heels of an absolutely monstrous season. He finished as the WR1 overall in fantasy football while missing games. The problem with Adams is that last year was his absolute peak. He's a great receiver and will probably produce for fantasy, but his stats are bound to come back to Earth. Touchdowns are one of the most unpredictable and volatile stats in all of football, and he recorded a career-high 18 of them in 2020. That number will come down, and it's also important to factor in that Adams hasn't been able to play a full season in 4 years. He will miss some time, and there's also the question mark about Aaron Rodgers future with the Packers. Adams will be a top fantasy option in 2021, but don't look for him to replicate or produce close to his 2020 numbers
2. Michael Thomas – Impress
ADP: 28.7 WR: 9
We are only one season removed from Thomas's #1 wide receiver finish, but it seems like everybody has forgotten how much of a dog he really is. 2020 was the first and only year of his career that he hasn't finished with over 1,100 receiving yards; he only started 5 games throughout the course of the regular season due to multiple injuries that held him back. Despite playing through injury, he showed some real signs of hope in the four games he played with Taysom Hill last year. In those games, he averaged over 6 catches and 75 yards. So why was he so bad for fantasy? He didn't catch a single touchdown pass in 2020, and that led to him performing rather pathetically for his fantasy managers. Mike, no matter who the QB is, will be the workhorse receiving option on the team and will get fed targets. He has a safe baseline, and with some positive touchdown regression, he can once again ascend to a top-5 fantasy finish.
3. Tyler Lockett – Regress
ADP: 58 WR 24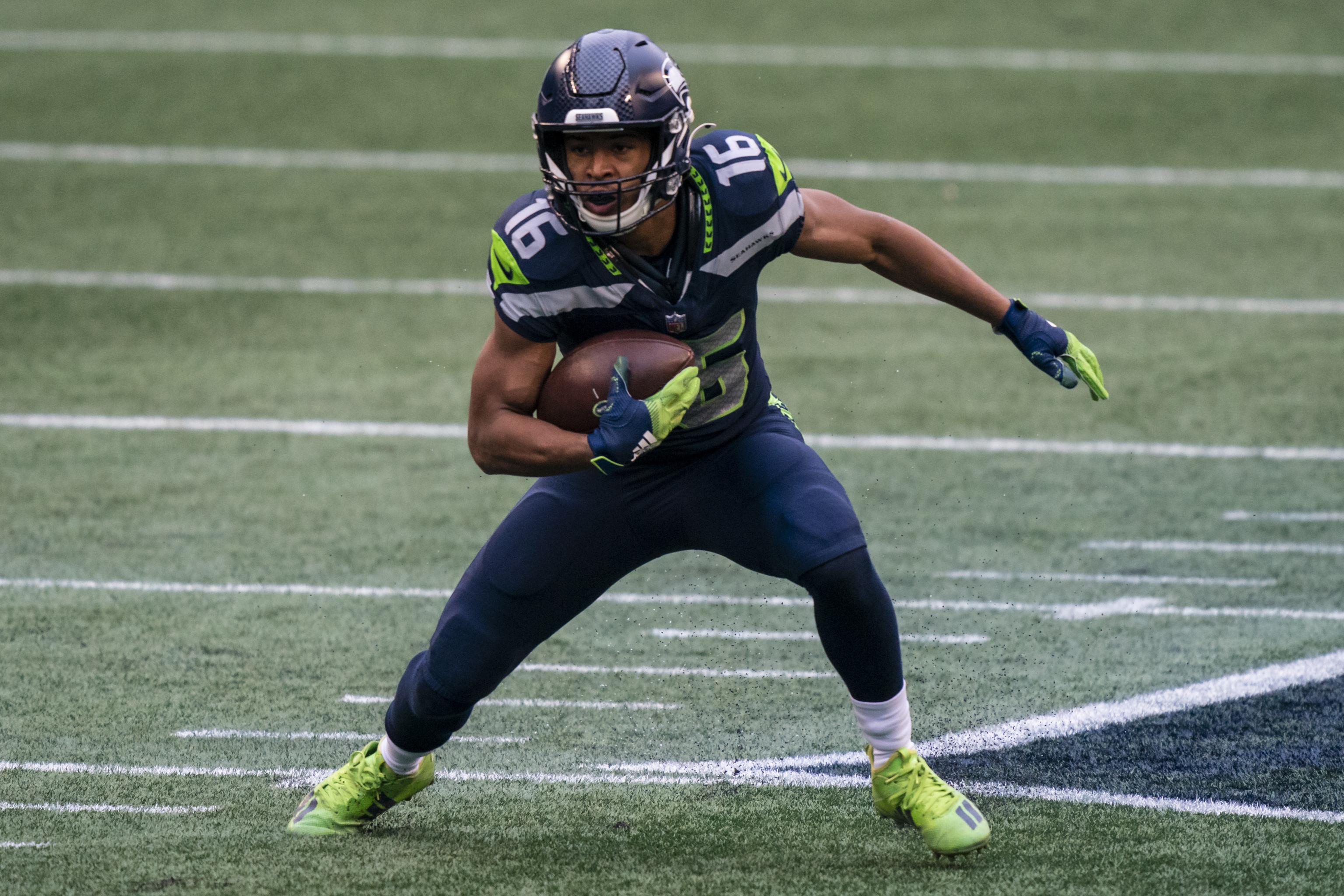 Tyler Lockett, believe it or not, finished as the WR8 overall last year, ahead of Allen Robinson, AJ Brown, Adam Thielen, and Mike Evans. On paper, he would've been a great asset for your team, but in all reality, he was almost as much of a burden as he was a help. He was wildly inconsistent, and most of his production came from a few games that he absolutely dominated. His inconsistency is set to catch up to him, and it's extremely likely that his boom games regress, and with that, his fantasy value. Combine that with the fact that the Seahawks want to become a more run-oriented team, and you've got yourself a prime regression candidate.
4. Clyde Edwards-Helaire – Impress
ADP: 29 RB 17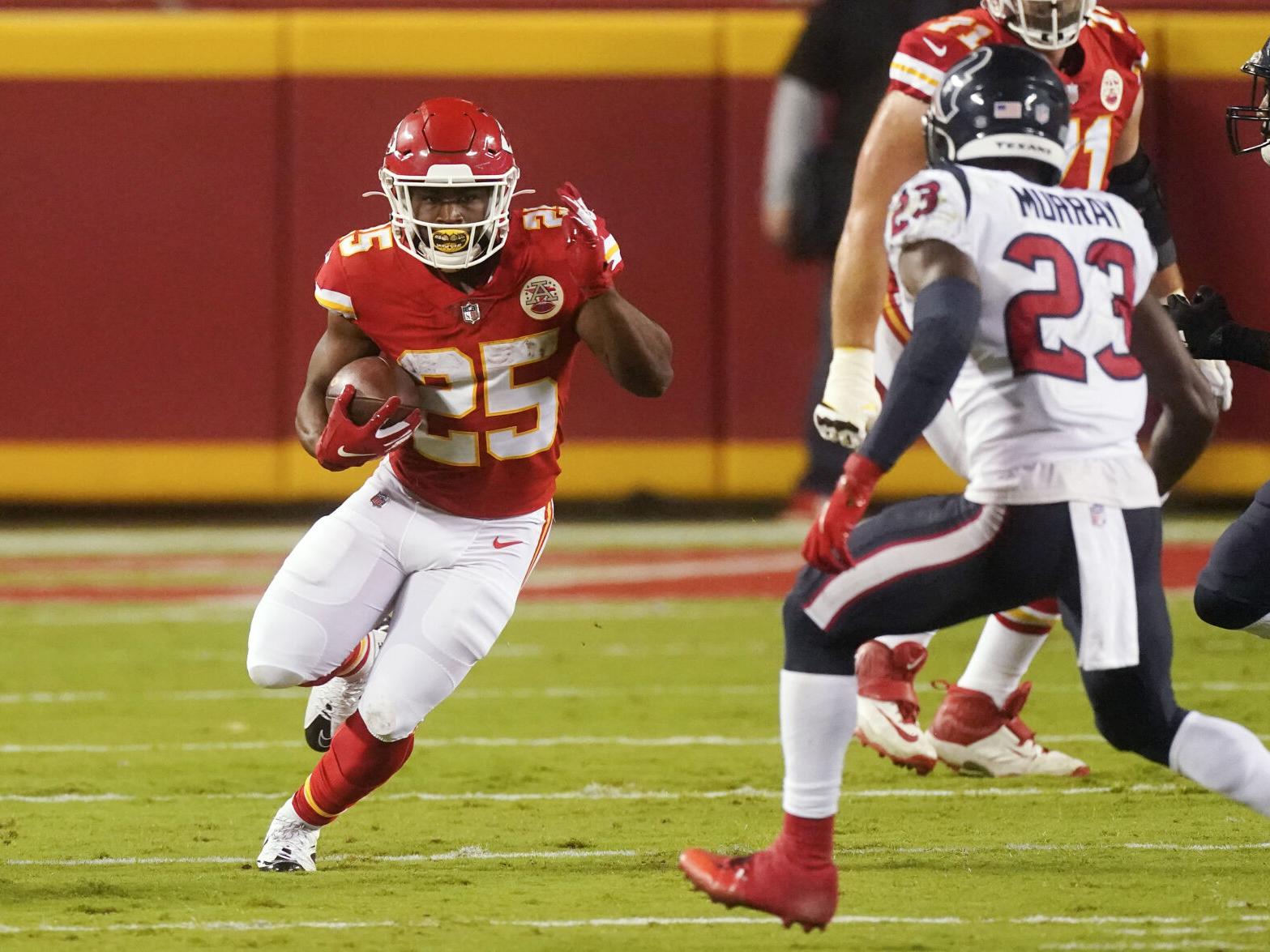 CEH came into 2020 as a mid-late first round pick with all the hype in the world surrounding him. What we saw in him last year was an immensely talented, first-round RB with high receiving upside in an open backfield on one of the best offenses in the league. What happened instead was, well, he was just okay. He didn't blow any minds with his production, and he was a rather uninvolved piece on an elite offense. The good news is that his finish of RB22 last year is his absolute baseline for 2021. He also missed time in 2020, so if he plays 16-17 games, he will almost certainly out-perform his current ADP. He will almost certainly have positive touchdown regression next year, and he is also set to get more receiving work after both himself and Patrick Mahomes asked the coaching staff to implement more RB pass plays.
5. Adam Thielen – Regress
ADP: 51 WR19
Adam Thielen has been a very good WR for many years, but it's slowly coming to the end. He's still hyper talented, but he clearly lost a step last season. He was a very good fantasy football option, and he can still have great weeks, but his production was too reliant on touchdowns for him to be able to easily replicate it in 2021. He's also hitting an unforgiving age in his 30's, and he's been overtaken as the #1 receiving option on the team by a rookie wide receiver. He can still produce, but don't expect to see the same production or consistency that Thielen is known for in 2021.
6. Chris Carson – Impress
ADP: 39.8 RB19
Chris Carson has already proved that he is a very good NFL running back, but 2021 could be the year that he shows everyone what he is truly capable of. His offense has always been a very good one, but this year, they've publicly said that they want to return to being a run-first team, which is as good of news as you can get if you're a Chris Carson manager. He's set to see a massive workload in 2021, and at his ADP, he's an amazing value pick for your team. And on a rather shallow level, he looks RIPPED! Recent pictures of him at practice and at camp make it look like he's gained a lot of muscle, and that's nothing but a good sign for his projected production. 
*All rankings based off of full-point PPR scoring
*All ADP's based on Sleeper app 7/9/2021