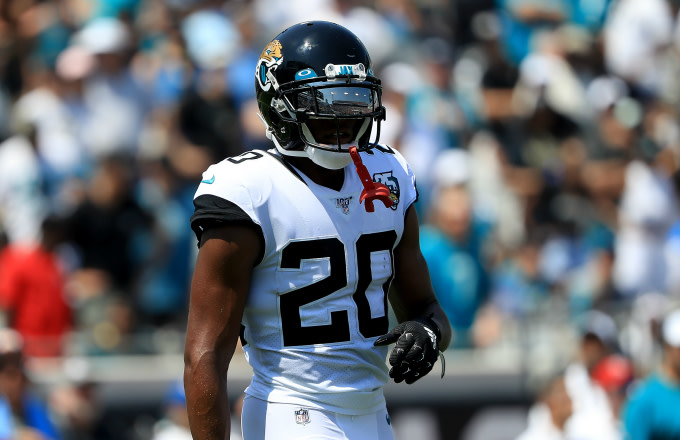 The star corner requested a trade from Duval hours after an altercation with head coach Doug Marrone. Where should Ramsey, perhaps the best cornerback in the entire NFL, end up? Here are the three most likely destinations.
#3. Kansas City Chiefs
Kansas City probably has the best offense in the entire NFL, followed up with one of the worst defenses. The Chiefs are also seemingly in win now mode, after sending their 1st round pick for defensive end Frank Clark. Swinging a trade with Ramsey is necessary for the Chiefs if they want to represent the AFC in the Super Bowl this year. He can completely shut down the best receivers in the game. Just two days ago he held DeAndre Hopkins to 5 catches on only 40 yards.
Ramsey also wants to play for a winner, and he does have some control over his trade request, because if a team like the Bengals wanted to trade for him, he would just tell them he won't resign. The Chiefs are going to be great this year, and adding a top 2 corner would just make them even better.
#2. Oakland Raiders
A few months ago, an interview of Jalen Ramsey and Titans offensive lineman Taylor Lewan surfaced. In the interview, Ramsey talked about how much he'd like to play in Las Vegas, because there is no state income tax in Nevada. The Raiders are set to move after this season, and they also have a glaring hole at cornerback. Armed with their one first round pick, as well as the Bears from the Khalil Mack trade, Ramsey to the Raiders is very possible.
#1. Philadelphia Eagles
The Eagles field one of the best all around rosters in the NFL. They have everything you'd want from an NFL tea, except one thing. A star cornerback. Right now, the Eagles have Ronald Darby as their #1 guy. In Philly's loss to the Falcons, Julio was unstoppable, totaling 106 yards and 2 touchdowns. Howie Roseman isn't afraid to go all in, and I think it's very likely he works out a trade for Mr. Ramsey.