Last year we saw some pretty cool NFL milestones – like most regular season wins by the Browns (7, tied with 2014) since 2007, when Barack Obama had yet to be elected President. Dak Prescott almost broke the completions in one game record with 42 against the Eagles in December (the record is 45 by Drew Bledsoe). I don't think anyone noticed that one, including myself, and I was at that game. We broke the record for most minutes spent watching Adam Levine topless, which ironically coincided with the record for least amount of minutes spent watching a Super Bowl. So what are we in for this year? Let's just say that Adam Levine record is safe, I think.
So we saw some cool NFL milestones last year. We also some cool career achievements – like Drew Brees becoming the all-time passing yards leader, Adam Vinatieri becoming the all-time points leader, Frank Gore joining the top four on the all-time rushing yards list, and Tom Brady becoming the first NFL quarterback to notch 200 career wins. All of those are super exciting! But they are also a little predictable season to season. For example, looking at 2019, we can easily see what career milestones are at least on target, barring a random bear attack or something.
All-Time Touchdowns Leader – Peyton Manning (539) – Drew Brees needs 19 touchdowns to tie the record, while Tom Brady only needs 22 scores to also tie Manning's record. But for some reason, this "race" feels a little less exciting than the Home Run Rase of 1998.
Most Pro Bowl Nominations – Five guys currently sit at 14 Pro Bowls. Tom Brady is one of them, along with Peyton Manning, Tony Gonzalez, Bruce Matthews and the infamous Merlin Olsen. Only Brady still plays professional football and Brady has only not been named to the Pro Bowl five times in his nineteen season career. So, yeah.
All-Time Career Pass Attempts Leader – Brett Favre (10,169) – Again, Drew Brees just needs to do normal Drew Brees things this season since he only needs 387 pass attempts to dethrone Favre. For reference, Brees hasn't thrown at least 387 tosses in a season since 2003. Shoot, Carmelo Anthony's entire career has taken place since Brees last threw under 387 passes.
Top 10 All-Time Interceptions Thrown – Eli Manning is just ten picks away from joining an illustrious group of folks who throw footballs to the wrong team. With ten interceptions, something Eli has come close to doing in one game, he hops over Y.A. Tittle for tenth all-time. Let's see Eli screw this one up.
All-Time Career Punting Yards – Andy Lee is only 3,528 punting yards away from tying Sean Landeta for third all-time on the career punting yards list. He has had at least 4,100 punting yards in each of the past two seasons – huh? What's that? Punting still isn't sexy? Even after last year's Super Bowl?!
All of these records would be exciting to watch unfold, but they are just a little bit more expected given the current landscape of stats, usage and play in the NFL.
But single-season records? Man, they come out of nowhere and they are exhilarating. So let's look at a few single-season records that could be broken in 2019.
7. Most Receptions in a season – currently held by Marvin Harrison, 143 (2002)
Harrison's 2002 season was downright disgusting. He was targeted 205 times, caught 143 of them, 11 of those catches were touchdowns, and he put up a league leading 1,722 receiving yards. It didn't hurt having one of the game's best quarterbacks throwing to him, but the Colts weren't particularly a juggernaut like you might expect. At 10-6, they had the fifth most passing yards in the league that season and ranked just 17th in points scored. So when looking for someone to top Harrison's 143 notches, we don't have to focus on the dominating offenses of last season (think Kansas City and the unpredictable Tyreek Hill season we're looking at and New Orleans and the FRAGILE Drew Brees). We can focus in on a cute little franchise in Houston, Texas that scored 402 points (11th in the NFL), compiled 3,781 passing yards (17th in the NFL) but employed a guy who caught 115 passes (3rd in the NFL).
DeAndre Hopkins is my pick for breaking Harrison's 17 year record. DeShaun Watson has grown as a quarterback, building on his groundbreaking rookie season with a 26-9 TD-INT ratio last season along with 4,165 yards and a 68% completion percentage. Watson led the Texans to 11 wins before ultimately forgetting everything he ever learned about football in a Wild Card loss at home against the Colts, but still. He's a competent enough quarterback to get Hopkins the targets he needs. And Hopkins is a pesky little receiver. At 6'1″ and 212 pounds, he's fast and can play multiple spots on the field. In 2018, he caught 70% of his passes. If he can improve on that slightly, say 73%, and if Watson targets him just 37 more times (roughly 2-3 per game) – we have a new leader here ladies and gents.
And these are not inconceivable asks. The Texans addressed their offensive line heavily in the draft, using two of their first three picks on tackles. Protecting Watson and giving him more time is a good thing. The Texans also "lost" Demaryius Thomas, who is now a Patriot. Another year under Watson's belt, a better offensive line and an even heavier focus on running the offense through Hopkins could get us to where we need to be.
6. Most Safeties in a season – currently held by eighteen players with two (2), most recently Junior Galette in 2014
This one makes the list solely because I'm stunned no one has ever recorded three safeties in a season. I realize safeties are not the most common result of plays in the NFL BUT sheer luck could always result in some goof getting three over the course of sixteen games. I really just want to see someone get three, three measly safeties in one year.
So who? This feels like a job for Ravens DT Brandon Williams. He's in his eighth NFL season and he has never recorded even a single safety. So recording three out of nowhere in one 16 game slate to break the record just makes sense.
5. Most Yards from Scrimmage in a season – currently held by Chris Johnson, 2,509 (2009)
Saquon Barkley made a lot of history in 2018 for a 5-11 New York Giants team that has already been forgotten. He led the NFL in yards from scrimmage with 2,028, which also meant that he was only the third rookie in NFL history to ever eclipse 2,000 yards from scrimmage (Eric Dickerson and Edgerrin James being the other two). Barkley broke Reggie Bush's receptions by a rookie record with 91 (the previous record was 88). With 13 games of at least 100 yards from scrimmage, he broke Eric Dickerson's rookie season record of 12. And for kicks and giggles, he broke the Giants franchise record for rookie season rushing touchdowns with 11.
Barkley will likely be the most popular number one pick in fantasy leagues because of all this value. And being alone on a barren Giants offense now that Odell Beckham Jr is gone only helps pad his stats. Barkley racked up 2,028 yards from scrimmage last season, but Beckham had 1,071 himself. Someone needs to make up those yards for the Giants to be even half as mediocre as they were, and Barkley will be up for the task. If he even steals half of those Beckham yards, he would break Chris Johnson's record. Johnson had that monster 2009 season with only 50 receptions and 503 receiving yards. Barkley in 2018? 91 catches for 721 yards. I mean, come on.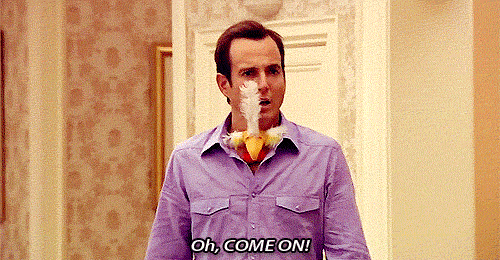 4. Most Sacks in a season – currently held by co-host of ABC's Strahan and Sara, Michael Strahan, 22.5 (2001)
Jared Allen in 2011 and Justin Houston in 2014 each finished half a sack short of at least tying Strahan's monster 2001 season sack total. And Aaron Donald needed only two more sacks last season to match. But close only works in horse shoes, hand grenades and Homer Simpson finding his son.
So we don't need to find someone who may get close to Strahan in 2019 – we need someone whose got the guts to find 23 sacks. Aaron Donald is an easy pick. In five NFL seasons, Donald has averaged 12 sacks per year (greatly inflated by 2018's total, but he still has posted at least eight every year in his career) and he was just voted the number one player in the league by his peers in the NFL100. I know that's like voting for someone to be President of the United States just because they were voted "Most Likely to Become President" in their high school class, but Donald is probably the best defensive player in the league right now.
I'll put my money on Khalil Mack. Mack was the best thing to ever happen to the Bears last season. He posted 12.5 sacks last season along with 6 forced fumbles on one of the league's best units. He also plays in a division without stellar offensive line play. Aaron Rodgers is a year older and another injury further into his career, Kirk Cousins plays behind probably the best line in the division but that doesn't make it impressive and the Lion's offensive line is about as predictable as the housing market. Mack is only 26 and may just be entering his prime, which is terrifying.
But my dark horse is Myles Garrett. There are a lot of positive things happening in Cleveland sports right now (all of them revolving around the Browns, to be clear). Garrett breaking the single season sacks record would be HUGE for the franchise – a franchise more accustomed to breaking single season sacks allowed records. And it isn't farfetched. Garrett was a beast last year. He had 13.5 sacks, but 29 total QB hits. In a division with Ben Roethlisberger's sack history (despite a much better line in recent years), Garrett could easily add ten sacks to that total. He's my dark horse, though I am not referencing the Katy Perry song for fear of a lawsuit.
3. Most Extra Points Attempted in a Season – currently held by Matt Prater, 75 (2013)
Notice that I am calling for extra points attempted in a season, not made. With the extra point being moved back a few seasons ago, tying your name to a kicker is as risky as tying your name to Phillies pitcher. But with offenses firing at all-time highs, the chance at making extra points will be at an all-time high in 2019.
And it makes logical sense to bet on a competent kicker on the most efficient offense. Prater was a good kicker who also happened to a) kick eight games in Denver, Colorado and b) played for one of the best offenses in NFL history. Fast forward to 2019 and the Broncos are absolutely horrendous. So no thanks there. But there is Dan Bailey. Bailey attempted 56 extra points as recently as 2014 for the Dallas Cowboys – but now he's a Minnesota Viking. And I LOVE the Vikings offense this season. Though Kirk Cousins doesn't exactly seem capable in any way, shape or form of winning a relevant game, he's capable enough to lead an offense to historic proportions. And actually, it sounds so Kirk Cousins-y to lead an offense of a team that scores over 75 touchdowns but misses the playoffs. With weapons like Adam Thielan, Stefon Diggs and Delvin Cook, the Vikings offense will be a fireworks display and Bailey will find his leg in history.
2. Most Passing Touchdowns in a season – currently held by Peyton Manning, 55 (2013)
AND
1. Most Passing Yards in a season – currently held by Peyton Manning, 5,477 (2013)
More 2013 Broncos records falling in 2019, but it won't be the heavy favorite Patrick Mahomes. Mahomes came dangerously close to breaking that record last season, tossing 50 touchdowns of his own on a Chiefs offense that nearly carried them to their first Super Bowl in thousands of years (49 years, to be exact). But Kareem Hunt is gone and Tyreek Hill is an anomaly for now, so its hard to bet on Mahomes matching and eclipsing his 2018 season.
It also won't be the yards favorite Drew Brees, who already owns five of the top ten highest passing yards seasons in history, including four of the top six?
So who could possibly beat out the great Peyton Manning?
Meet my favorite quarterback, Lamar Jackson.
Kidding.
Totally kidding.
Meet Aaron Rodgers. You know, the NFL's best quarterback who you've forgotten about over the past two seasons thanks to things mostly out of his control. In 2017, Rodgers only played in seven games thanks to injury. In 2018, Rodgers played in sixteen games but was surrounded by a roster who was generally awful at executing.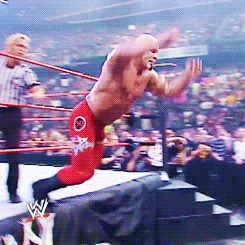 Kind of like this every week.
So here's Rodgers. A super competitive guy who has missed the postseason two straight years and likely grown tired of the Mike McCarthy era as his window of opportunity closes on winning another title. His defense isn't what it used to be. He knows that if he has a shot at not only winning a Super Bowl, but making the playoffs in a loaded conference, he has to do it with his arm. That means a healthy dose of touchdowns and a healthy dose of passing yards from the BAD MAN, Aaron Rodgers.
The Packers offense has weapons if it stays healthy, but that doesn't matter. An angry Aaron Rodgers has already proven that he can do dangerous things. Remember 2016 when the Packers were 4-6 after a brutally embarrassing loss to the Redskins on Monday Night Football? And Rodgers all but guaranteed a playoff spot? The Packers won their remaining six games, made the playoffs, and eventually made the NFC Championship Game before losing to the Atlanta Falcons. Rodgers finished that season with a league leading 40 touchdown tosses and 4,428 passing yards. When Rodgers is driven – as he should be facing a third straight season out of the playoffs – he drives.
He's also already got two of the thirteen 40+ touchdown seasons, including 45 in 2011. We know he's capable of 56 touchdown passes – I'm a little more nervous about the passing yards prediction but hey. If Brandon Williams can record three safeties in one season, Aaron Rodgers can throw for 5,500 yards.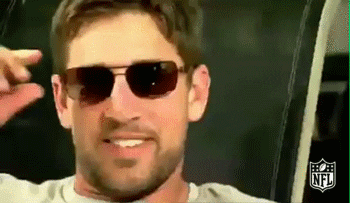 "You better believe it, son."
*featured image courtesy of ClutchPoints