By Leonard Leon
Check us out on Instagram @couchreport!
Every year, an NBA team ends up with a bust instead of a potential legend. Here are the biggest draft busts since the turn of the century.
2000 NBA Draft: Marcus Fizer
Marcus Fizer was selected 4th in the 2000 NBA Draft by the Chicago Bulls. Fizer lit up the Big12 conference, playing for Iowa State from 1997 to 2000. He was a First Team All Freshman selection along with numerous All Big12 honorable mention selections before finally nabbing the Big12 Player of the Year. He finished 5th all time in Iowa State scoring history with 1,831 total career points. Fizer would have his best season in the 2001-02 season averaging 12.3 PPG, 1.6 APG, 5.6 RPG while shooting 43% from the field. After an ACL injury ended his 2003 season, the newly formed Charlotte Bobcats selected him in the 2004 expansion draft. After failing to make the final roster, he was released.
After a short stint with the Milwaukee Bucks, New Orleans Hornets and Oklahoma City Thunder, Fizer was out of the NBA. In his 289 career games, Fizer averaged 9.6 PPG, 4.6 RPG, 1.6 APG shooting 43% from the field.

2001 NBA Draft: Kwame Brown
Kwame Brown was selected 1st overall in the 2001 NBA Draft, becoming the first high school player to be drafted #1 overall. The pick became infamous due to the fact that this was the first pick made by Wizards' team president Michael Jordan. Brown was the best high school player in the country. He was an absolute force for Glynn Academy in Brunswick, Georgia. He was his school's all time leading rebounder (1,325), shot blocker (605) and second all time in scoring (1,539). He finished his senior year with averages of 20.1 PPG, 13.3 RPG, 5.8 BLKS, 3 APG and 2 STLS. Brown originally signed a letter of intent to play for the University of Florida but opted to enter the NBA Draft instead.
Brown's time with the Wizards was lackluster to say the least. The mix of high expectations and maturity issues were too much for Brown. He also feuded with Gilbert Arenas, other teammates and even coach Eddie Jordan about criticism to Brown's game. His best season for the Wizards came in 2003-04 when he averaged 10.9PPG, 7.4RPG, 1.5APG and shot 48% from the field. In 2004, despite everything that had happened, the Wizards offered Brown a five-year, 30 million dollar contract that he rejected. In August 2005, he was traded to the Los Angeles Lakers along with Laron Profit, in exchange for Caron Butler and Chucky Atkins. The move was met with much backlash due to Brown's status as an apparent "bust." Brown would show flashes of potential when the Lakers starting center Chris Mihm went down to a season-ending injury. Brown would average 12.3PPG and 9.1RPG and start every game of the playoffs. Phil Jackson was so impressed that he promoted Brown to starting center for the 2006 season.
However, Brown's injury concerns would catch up to him. With Kwame and Mihm injured, the Lakers would turn to another young center, Andrew Bynum. Lakers fans began turning on Brown and started booing him. He was eventually traded to the Memphis Grizzlies with Javaris Crittenton, Aaron McKie, draft rights to Marc Gasol and the Lakers 2008 and 2010 first round picks for Pau Gasol and a second round pick. After stints with the Memphis Grizzlies, Detroit Pistons, Charlotte Bobcats, Golden State Warriors and Philadelphia 76ers he would retire from the NBA at the end of the 2013-14 season. In 2017, he would join the BIG3 league and play for the 3-Headed Monsters.
2002 NBA Draft: Jay Williams
Jay Williams was selected 2nd overall in the 2002 NBA Draft by the Chicago Bulls. Williams was a force playing for the Duke Blue Devils from 1999 to 2002. In Williams' sophomore season, he lead Duke to the 2001 National Championship. He scored 841 points that season and lead the NCAA tournament in scoring with 25.7PPG. In 2002, he was the best player in college basketball, winning the 2002 College Player of the Year Award and having his #22 jersey retired on Senior Day. During his time at Duke, he would be named First Team All Freshman and be named a consensus All American and First Team All ACC in both 2001 and 2002. Williams as a rookie was inconsistent for the most part but showed potential.
In June 2003, Williams crashed his motorcycle into a streetlight and suffered serious injuries. He would sever a main nerve in his leg, get a fractured pelvis and dislocated three ligaments close to his ACL on his left leg. Williams injuries proved too severe for the Bulls to keep him and he was waived. In 2006, Williams' hometown team, the New Jersey Nets, signed him to a non guaranteed contract but he was waived months later. After a brief run in the NBA D-League, Williams retired from basketball in 2007. He is currently an ESPN analyst. In Williams' lone season in the NBA, he put up 9.5PPG, 4.7APG, 2.6RPG, with 39% from the field and 32% from three.

2003 NBA Draft: Darko Milicic
Darko Milicic was selected 2nd overall in the 2003 NBA Draft by the Detroit Pistons. He is infamously known for being the pick behind future Hall of Famer LeBron James and selected in before future Hall of Famers Carmelo Anthony, Chris Bosh and Dywane Wade. The fact that he went before three future NBA legends makes this pick so much worst for the Pistons. Milicic started playing pro basketball at just 16 for the Serbian team Hemofarm. He played there for two seasons before declaring for the 2003 NBA Draft. The Detroit Pistons had acquired the #2 pick due to a trade made with the Vancouver Grizzlies in 1997. The Pistons were one of the best teams in the Eastern Conference, losing in the Eastern Conference Finals, a year earlier. Milicic didn't see much playing time in his rookie season but unlike most busts, he and the Pistons did bring home the 2004 NBA Championship. Soon Flip Saunders became the Pistons head coach. But Milicic never got the playing time he desired because he would be the backup to Ben Wallace again only averaging 5.6 minutes a game.
Right before the 2006 NBA AllStar Break, Milicic and Carlos Arroyo were traded to the Orlando Magic for Kelvin Cato and a 2007 first round pick. In the 2006-07 playoffs, he would average 12.3PPG and 58% field goal percentage from the field but the Orlando Magic would let him walk that summer. On the first day of free agency in 2007, Milicic would sign with the Memphis Grizzlies for three-year, 21 million dollar contract. His poor play would see him get benched numerous times. He hated his time with Memphis, not only because he was injured but also because the Grizzlies were horrible. One game he torn his jersey on purpose in frustration. In June 2009, he was traded to the New York Knicks for Quentin Richardson and cash. Months later in February of the following year, he was traded to the Minnesota Timberwolves along with cash for Brian Cardinal. Minnesota GM David Kahn called Milicic "manna from heaven" and gave him a four-year, $20 million contract. Milicic played with them for two seasons before he was amnestied. After a brief stint with the Boston Celtics, Milicic asked for and was granted his release. He officially retired in 2013. He is currently a farmer in Serbia.

2004 NBA Draft: Rafael Araujo
Rafael Araujo was selected 8th overall in the 2004 NBA Draft by the Toronto Raptors. Araujo would split time between Arizona Western(2000-2002) and Brigham Young University( 2002-2004). As a senior at BYU, he would average 18.4PPG and 10.1RPG. He was named 2nd Team All American and also named Mountain West Co-Player of the Year. He was considered a red flag to many to many on-court incidents, including elbowing Ute center Andrew Bogut, during a game. He also tested positive for steroids. He had a pretty disappointing rookie season averaging 3.3 PPG, 3.1 RPG and 12.5 minutes a game. Shortly after the season, Toronto GM Rob Babcock got fired and Sam Mitchell took over. Rumors began swirling that this was due to Babcock's decision to draft Araujo.
After two underwhelming seasons, Araujo was traded to the Utah Jazz for Kris Humphries and Robert Whaley. In Utah, his points, rebounds and minutes all declined and he was released the next season. After being waived from a Minnesota Timberwolves training camp in 2008, he would play overseas for the next four years before retiring in 2012.

2005 NBA Draft: Fran Vasquez
Fran Vasquez was selected 11th overall by the Orlando Magic. Vasquez is infamous to Magic fans due to the fact that he never played for the Magic. In fact, he never played in the NBA at all. Vasquez was a legend in the Euroleague, leading in blocked shots since 2000. The Magic believed the foreign prospect along with young star Dwight Howard would be a dynamic defensive duo for years to come. Vasquez made no indication that he didn't want to play in the NBA. So when he didn't come, many fans were enraged. He is currently a 17 year veteran currently playing for Zaragoza of Liga ACB.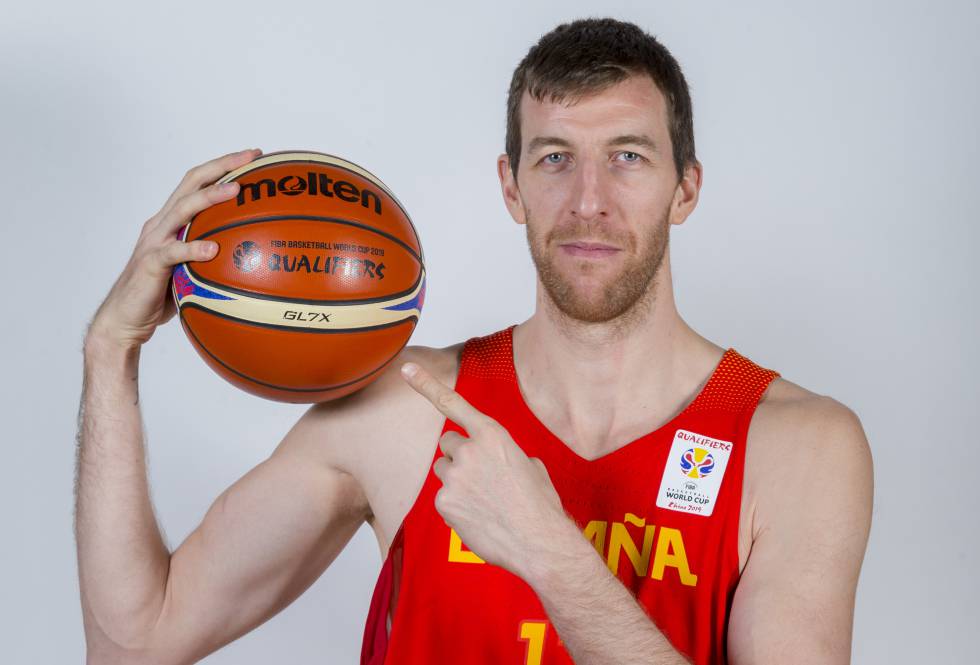 2006 NBA Draft: Adam Morrison
There were many names that could be included in the top 10 alone. But I've decided to go with Adam Morrison. Adam Morrison was selected 3rd overall by the Charlotte Bobcats. Morrison completely took over at Gonzaga from 2003 to 2006. He was named WCC First Team All Freshman and First Team All WCC. In Morrison's junior year, he was one of the deadliest scorers in college. He had 13 games with 30 or more points and 4 games with over 40 points. In February 2006, he scored his career high 44 points against Loyola Marymount. In the 2005-2006 NCAA season, he was the nation's leading scorer. He is best remembered after a close loss to UCLA in the Sweet Sixteen tournament, Morrison broke down in tears and collapsed on the court. He was helped off the court by UCLA guard Arron Affalo. He would co-win Player of the Year with rival J.J. Redick.
Morrison was the first pick made by the new Manager of Basketball Operations, Michael Jordan. Morrison would struggle his rookie year, getting benched and only shooting 37% from the field. He would tear his ACL during a pickup game in October 2007 and miss the whole 2007-2008 season. In early February, he along with Shannon Brown would be traded to the Los Angeles Lakers for Vladimir Radmanovic. He would win 2 NBA championships but played sparingly and was released at the end of the 2009-2010 season. He signed with the Washington Wizards in 2010 but was waived before the start of the season.
After brief stints with the Brooklyn Nets, Los Angeles Clippers and Portland Trail Blazers Summer League teams, Morrison would retire in 2012. The very next year he would return to Gonzaga as a graduate assistant. After completing his undergraduate degree in 2014, he would leave Gonzaga. In 2017, it was announced that he would be an assistant coach at Mead High School in Spokane, Washington.

2007 NBA Draft: Greg Oden
Greg Oden was selected 1st overall in the 2007 NBA Draft by the Portland Trail Blazers. He is infamous for being the pick right before future MVP Kevin Durant. At Ohio State, Greg Oden was a menace. Coming into his freshman season, he came in a highly touted recruit. He was the 2006 Co-Player of the Year along with Indiana's Mr. Basketball for 2006. Oden actually won every eligible Player of the Year for 2005 and 2006. Oden during his lone season at Ohio State would average 15.7 PPG, 9.6 RPG and 3.3 BLKS per game. Lead by Oden and high school teammate Mike Conley Jr, the Buckeyes found themselves in the 2006 NCAA Championship versus the Florida Gators. Oden scored 25 points, had 12 rebounds and blocked 4 shots in a loss. He was named Big10 Defensive Player of the Year. Steve Kerr called Oden a "once in a decade" player. Oden would declare for the draft months later. After being selected first, he would sign a two year guaranteed contract that summer with Portland.
However, in September 2007, he would have microfracture surgery on his right knee. This would be the beginning of the end for Oden. He would miss the 2008-2009 season as a result of the surgery. He would then return overweight and obtain a foot injury in his debut game. Although he would get 24 points and 15 rebounds in a game versus the Milwaukee Bucks. He would injure his left knee soon after. The next season he would match his career high in points and 20 rebounds but would hurt his left knee less than a month later. He underwent surgery for a fractured left patella and missed the rest of the season.
In November 2010, he would again have microfracture surgery on his left knee and was done for the season. In the 2011-2012 season, the Trail Blazers announced Oden had suffered a setback and would undergo another surgery on his right knee that February. During the surgery, more damage was found and he was given a third microfracture surgery. The Trail Blazers finally released Oden less than a month later to make room on the roster and he would sit out the rest of the season to recover from the surgery. After one year with the Miami Heat, Oden would appear in the NBA Finals where the Heat would lose to the San Antonio Spurs. Oden would spend some time in the Chinese Basketball Association before retiring in 2016. He would go back to Ohio State and finish his degree in the spring of 2019. In his whole career, Oden never played more than 39 games.

2008 NBA Draft: Joe Alexander
There were many names that could have been placed here but a lot of them started hot and went cold. Alexander never got hot. Alexander was selected 8th overall by the Milwaukee Bucks. Coming out of West Virginia, where he played from 2005 to 2008, Alexander's size being 6'8, ability to play both forward positions and high volume scoring took the NCAA by storm. In his junior season during the NCAA tournament, Alexander and the Mountaineers shocked every by upsetting the #2 seeded Duke Blue Devils when Alexander had 22 points and 10 rebounds. He averaged 16.9PPG and 6.4RPG during his junior season. He was named First Team All Big East at the end of the season. Coming into the draft, Alexander was widely considered the best athlete on paper due to his performance at the NBA combine.
Unfortunately for Alexander, his lone highlight in the NBA was an average Summer League performance in 2008. He averaged 9.2 PPG, 3.6 RPG and 1.2 BLKS. He would spend three mediocre seasons in Milwaukee averaging about 12 minutes a game. Early into the 2009 season, Milwaukee declined Alexander's rookie contract and he was released. He would bounce around the NBA D-League and playing overseas for the next couple years. He is currently signed to Bestikas in the Turkish Super Basketball League.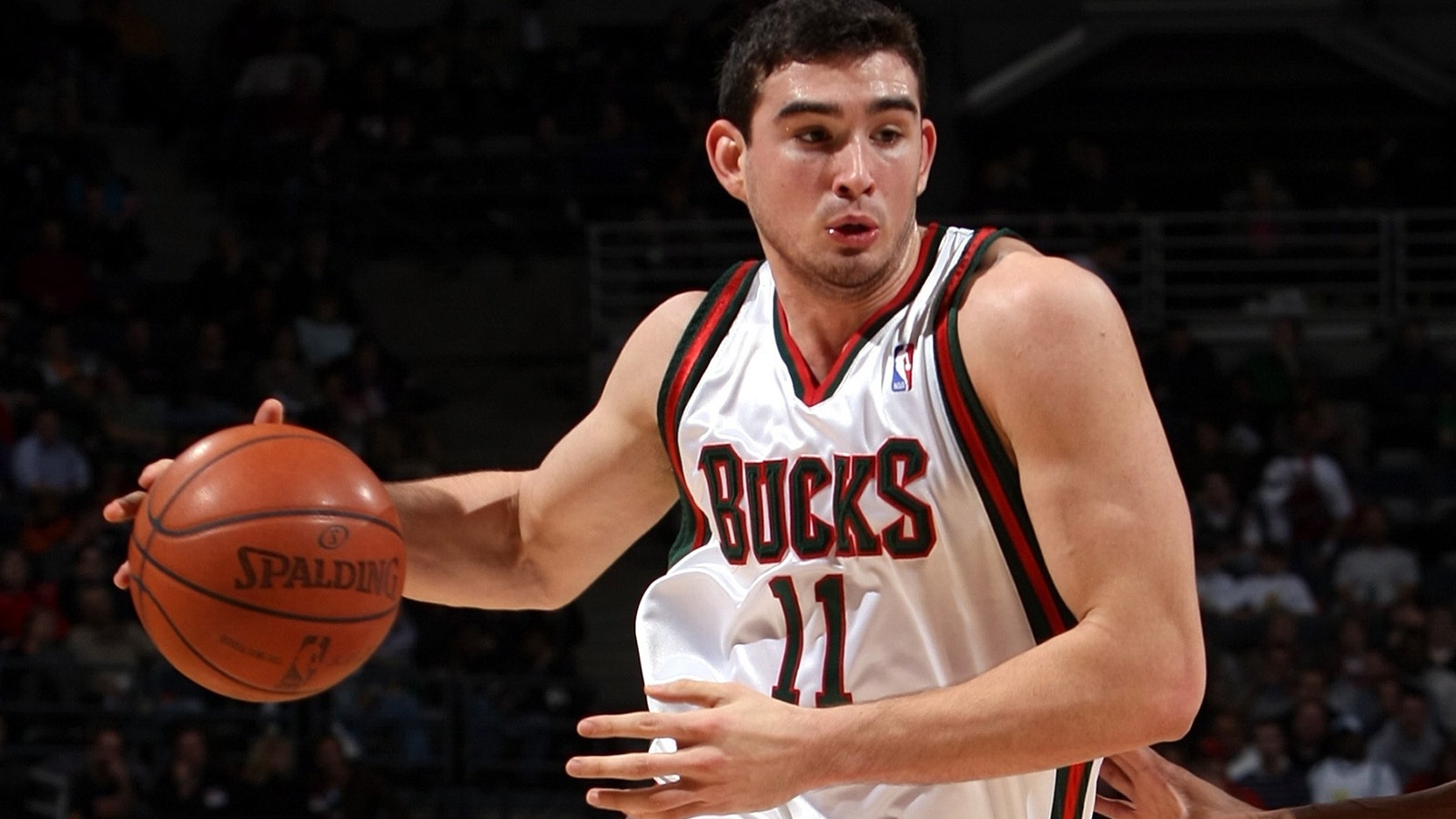 2009 NBA Draft: Hasheem Thabeet
Hasheem Thabeet was selected 2nd overall in the 2009 NBA Draft by the Memphis Grizzlies. Born in Tanzania, Thabeet didn't start playing basketball till the age of 15. Playing at UConn from 2006-2009, Thabeet's defensive presence was felt. In every year of college he had at least one game where he had 10 blocks in a single game. While Thabeet's offense was raw, his defensive skill was unmatched averaging at least 3 blocks every single year of college. His last season at UConn averaging 13.6 PPG and 10.8RPG. He was named the 2007 Big East First Team All Rookie, 2008 Second Team All American, 2008 Defensive Player of the Year and 2009 Co-Player of the Year during his college days.
Thabeet's game never translated and he was sent down to the D-League before his rookie season even ended becoming the highest selected pick to be sent down at the time. After 2 lackluster years, Thabeet along with a future first rounder, was sent to the Houston Rockets for Shane Battier and Ish Smith. The next year, Thabeet was again traded along with Jonny Flynn and a second round pick to the Portland Trail Blazers for Marcus Camby. He was soon released but picked up by the Oklahoma City Thunder. He recorded 13 points, which is his career high, in a November 2012 game against the Charlotte Bobcats. Two years after that, he was traded to the Philadelphia 76ers and immediately waived. After a brief spell with the Detroit Pistons, he was out of the NBA. He officially retired in 2017.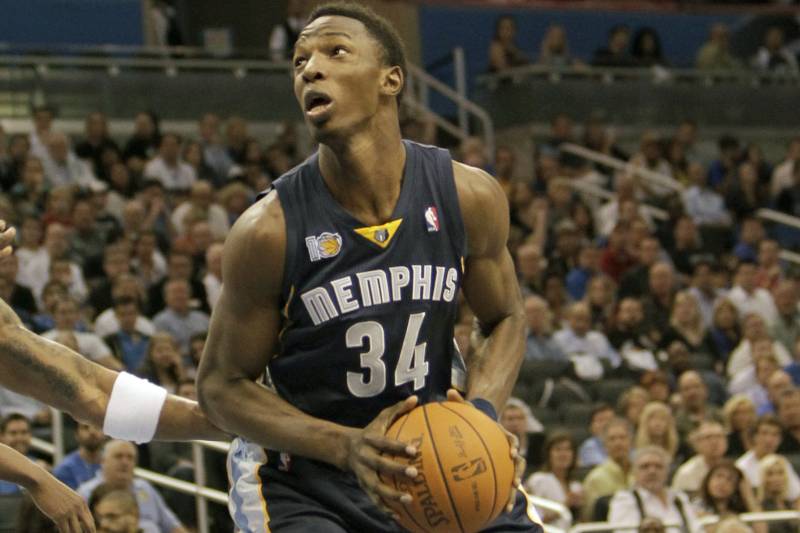 2010 NBA Draft: Wesley Johnson
Due to Wesley Johnson being out of the NBA now, he edges out Evan Turner. Wesley Johnson was selected 4th overall in the 2010 NBA Draft by the Minnesota Timberwolves. Johnson split time in college between Iowa State (2006-2008) and Syracuse (2009-2010). His freshman year he would be named to an honorable mention to the All American Freshman Team and be named Big12 All Rookie Team but would transfer to Syracuse two years later. In his first year at Syracuse, he was named the starter. Johnson would end the season with 16 PPG and 8.4 RPB, become a consensus First Team All American and won Big East Player of the Year. He declared for the draft after the season.
Johnson's rookie season was unremarkable, but he showed some promise when he would score a career high 29 points in a loss to the Los Angeles Lakers and make the NBA All Rookie Second Team. In 2012, he was traded to the Phoenix Suns where he fared no better. After the season, he was released. He would sign a one year deal with the Los Angeles Lakers and begin to flash some potential. He had four games where he scored over 20 points and had 4 double doubles. When his time with the Lakers ended, he would switch locker rooms and join the Clippers in 2015.
He would score 3 points in his debut. He was traded to the New Orleans Pelicans two years later for Alexis Ajinca. Then a couple months after that, during the All Star Break, he was traded to the Washington Wizards for Markieff Morris and a 2023 second rounder. He is currently playing for Panathinaikos of the Greek Basketball League.

2011 NBA Draft: Jan Vesely
While some could argue that the #2 pick Derrick Williams is a huge bust as well, Vesely's NBA career was worse by comparison so I went with him. Jan Vesely was selected 6th overall in the 2011 NBA Draft by the Wizards. Vesely would spend his early years playing basketball all around Europe. In 2010, he would win the FIBA Europe Young Men's Player of the Year award. Vesely didn't receive many minutes at first, it wasn't until head coach Flip Saunders (R.I.P) was fired and Randy Wittman took over that Vesely saw more minutes. He would only record 4.7 PPG and 4.4 RPG in his rookie season.
His second season was even worse because his averages would drop across the board. He would average 2.5PPG and 2.4RPG and shoot a terrible 31% from the free throw line. He would be traded to the Denver Nuggets after 3 seasons in Washington. He would play for them until the end of the season averaging 4.4 PPG, 3.7 RPG and 1.3 STLS a game. He wouldn't play in the NBA again after this season. In 2014, he signed with Fenerbahce from the Turkish Basketball League where he plays to this day. He's carved out quite the career in Europe even winning the Euroleague MVP in 2019. However, that will not help the Wizards feel any better about taking Vesely over Kemba Walker, Klay Thompson, and Kawhi Leonard.
2012 NBA Draft: Michael Kidd-Gilchrist
This was just one of the many mistakes the Hornets made while they had kemba Walker. Michael Kidd-Gilchrist was selected 2nd overall in the 2012 NBA Draft by the Charlotte Bobcats. Top 20 player Bradley Beal was the next player off the board. In high school, Kidd-Gilchrist was considered one of the best players in the country. He would be awarded the USA's Mr. Basketball and be named McDonald's All American Game Co-MVP. He would ball out for the University of Kentucky from 2011 to 2012. Against the 4th ranked Louisville Cardinals, he would put up 24 points and 19 rebounds in a win. Lead by him and future #1 overall pick, Anthony Davis, they would lead Kentucky to an NCAA Championship in 2012. During his time at Kentucky, he would be named to the All SEC defensive team, All SEC Freshman team and was named a Second Team All American.
While Kidd-Gilchrist's defensive potential was apparent, his offensive worried teams. He had a very grotesque shooting form and was a very poor shooter. While injuries got the best of Kidd-Gilchrist early on but he's been relatively healthy later on in his career. Although Kidd-Gilchrist has been solid, he was one of the best players in high school and college, was a TOP 3 pick and is currently averaging 8.8PPG and 5.6RPG. Underwhelming to say the least.

2013 NBA Draft: Anthony Bennett
In one of the most disappointing drafts in recent memory, lots of guys could be here but the #1 pick was so bad, it was an easy choice. Anthony Bennett was selected 1st overall in the 2013 NBA Draft by the Cleveland Cavaliers. Playing at UNLV from 2012-2013, Bennett put up great numbers. He averaged 16.1 PPG and 8.1 RPG in 27 minutes that season. He would be named First Team All MWC and an All American Honorable Mention. He would declare for the NBA Draft after the season. While many analysts projected Bennett as a lottery pick, many did not expect Bennett to be picked number one overall. Alex Len and Nerlens Noel were a toss up on who would go first to many. When David Stern announced the first pick, he even sounded surprised. Many people heard the "a" sound, many assumed Alex Len would be the pick. But Bennett was selected instead.
Bennett struggled immediately upon entering the NBA. He didn't score in double digits until January and it took 33 games, the longest for someone picked 1st overall. Bennett would finish his disappointing rookie season averaging 4.2PPG and 3RPG. Early into next season he was traded along with Thaddeus Young and Andrew Wiggins to the Minnesota Timberwolves in a three team trade that sent Kevin Love to Cleveland. He would have one season stints with the Minnesota Timberwolves, his hometown Toronto Raptors and Brooklyn Nets before being waived in January 2017. After some time overseas, he would be signed to the Phoenix Suns then waived a month later. The Rockets recently picked Bennett up in hopes of finding what made him the #1 pick. Bennett is widely considered one of the worst busts in NBA history.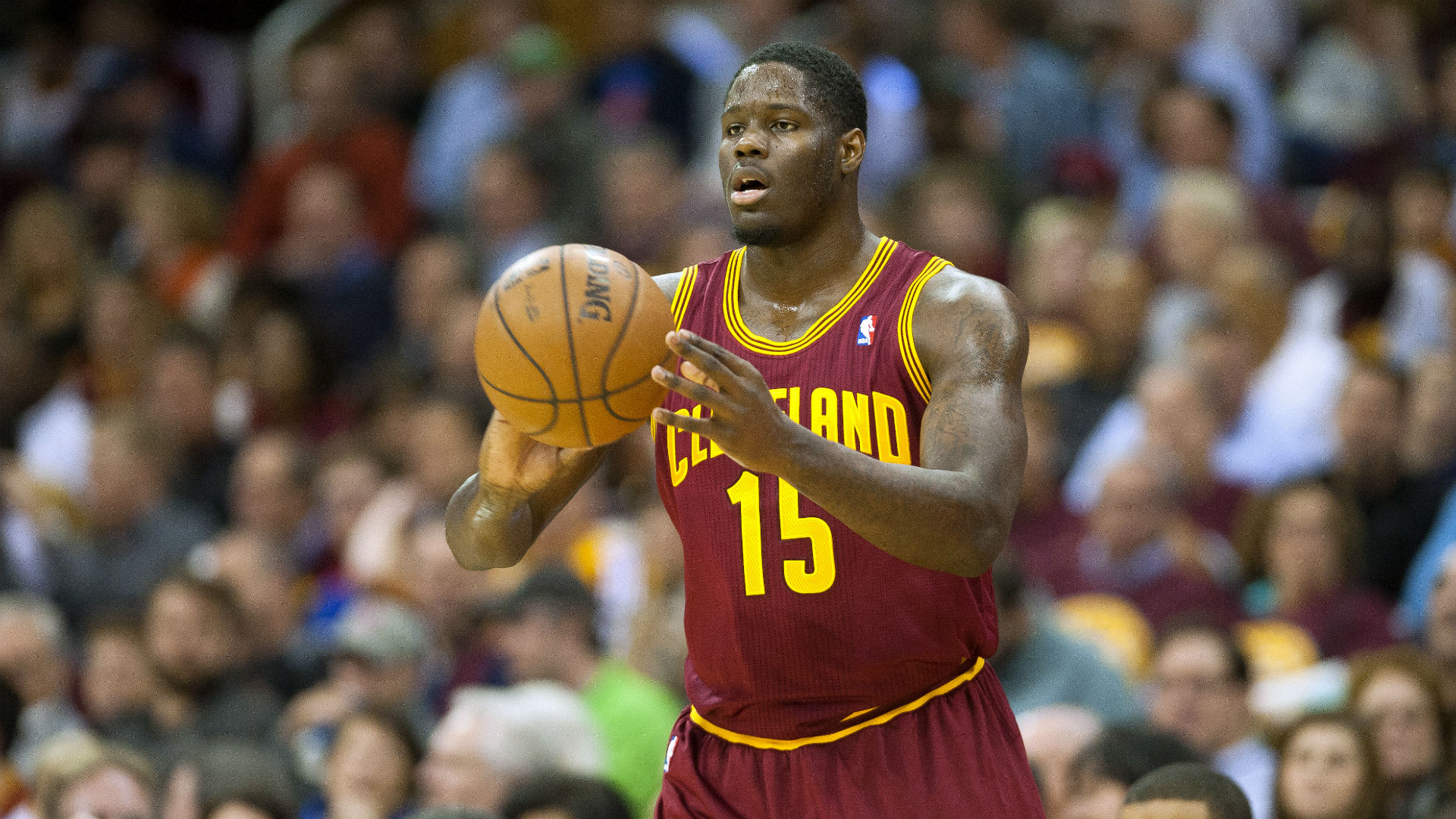 2014 NBA Draft: Dante Exum
While Jabari Parker also hasn't lived up to expectations, he was a rising star averaging 20.0 points a game at one point. So the next biggest bust was Dante Exum. Exum was selected 5th overall in the 2014 NBA Draft. Exum would first gain attention playing for Team World in the 2013 Nike Hoop Summit. He would record 16 points, 3 rebounds and 2 assists in a win over Team Junior USA. He would declare for the Draft the following January. His rookie season was disappointing, he would put up just 4.8 PPG, 2.4 RPG and 1.6 RPG. He did, however, play in all 82 games becoming the 10th Jazz rookie to do so. Injuries would soon hamper Exum's development. In the summer of 2015,
Exum would tear his ACL playing for Australia and missed his sophomore season. He returned the year after and stayed relatively healthy only missing 16 games. But in October 2017, he underwent shoulder surgery and didn't play again until March. Despite all the injuries, Exum was resigned. He started playing in the 2018-2019 season but an ankle sprain in January was rule him out for the next couple weeks. Two months later, Exum partially torn his patellar tendon in his right knee which ended his season. Exum is pretty much a role player at this point but at only 24 years old there's still time to turn it around.
2015 NBA Draft: Jahlil Okafor
While the #5 pick Mario Hezonja could also make a case, I'm going with Okafor due to him having more hype. Jahlil Okafor was selected 3rd overall in the 2015 NBA Draft by the Philadelphia 76ers. It was stated Okafor came into high school measured in at 6'7. Being from Chicago, he was named the second best player in the city behind Jabari Parker. By the time his high school career ended, he was named Mr. Basketball for the state of Illinois, a McDonald's All American and the number one player in his class. He would commit to Duke at the end of the season. He dominated at Duke from 2014 to 2015. He was instant offense averaging 17.3 PPG and 8.5 RPG, and shooting 51% from the field. He won ACC Player of the Year, becoming the first freshman to do so, ACC Rookie of the Year, and led Duke to a national title.
Many scouts had him penciled in as the top selection in the draft. Okafor had an amazing rookie season in Philadelphia, putting up numbers similar to what he had at Duke. He had 17.5 PPG and 7 RPG while shooting 68% from the field and was on the First Team All Rookie. He would have a meniscus tear at the end of the season ending his season after 52 games. He also got in some legal trouble, being pulled over for driving 108 MPH in Boston.
With Joel Embiid returning and Nerlens Noel still on the roster, Okafor's numbers plummeted to 11.8 PPG and 4.8 RPG. Okafor began displeased with his playing time and asked for a trade. 76ers didn't pick up his option and he, Nik Stauskas and a second rounder was traded to the Brooklyn Nets for Trevor Booker. He was out of shape in Brooklyn and played in 26 games. He was released at the end of the season. Okafor would sign with the New Orleans Pelicans but would only average 8.2PPG and 4.7RPG. With all the hype coming since middle school, I expected Okafor to be way better by now. Okafor is truly playing in the wrong era. 10-15 years ago, he would be the perfect post big. In today's league, you need to be able to shoot and defend. Okafor can't do either.
2016 NBA Draft: Dragan Bender
Another top 10 with plenty to choose from, but Bender was the highest selected. Dragan Bender was selected 4th overall in the 2016 NBA Draft by the Phoenix Suns. Bender started playing professionally at just 15 years old. He split time between Croatia and Israel. He would win the Israeli League MVP and be an Israeli All Star. He was regarded as the best foreign prospect that year due to his height, age, potential and ability to space the floor.
During his whole time with the Phoenix Suns, his best season was 6.5 PPG, 4.4 RPG while shooting 38% from the field. He was eventually released and picked up by the Milwaukee Bucks on a non-guaranteed contract. At just 21 years old, Bender has a chance to turn it around but it's highly unlikely.

2017 NBA Draft: Markelle Fultz
Markelle Fultz was selected 1st overall in the 2017 NBA Draft by the Philadelphia 76ers. Fultz was a great prospect stemming all the way from high school where he was named a McDonald's All American and was the #3 player in the country. Fultz was on another level playing for Washington from 2016 to 2017. Despite Washington having a 9-22 record, Fultz had one of the greatest freshman seasons in NCAA history. Fultz would average 23.2 PPG, 5.9 APG and 5.7 RPG while shooting 41% from three. Many scouts had Fultz as the undisputed #1 overall pick. Fultz has a lot of buzz after a good Summer League performance. However, he would get a shoulder injury that impacted his career. The Sixers medical staff deemed it a "scapular muscle imbalance." Fultz was shut down until they discovered what it was. Fultz had a change in shooting form when he returned. At only 19 years old, Fultz became the youngest man to record a triple-double in the NBA. Markelle was named the starter the next season but the 76ers soon acquired Jimmy Butler in a trade.
With Butler on the team and Fultz still a question mark, he was shut down for the remainder of the season. Due to Fultz's lack of production, the 76ers decided to send him to the Orlando Magic for Jonathan Simmons and two draft picks. Fultz didn't play for Orlando during the season as Coach Steve Clifford called his injury very serious and focused on rehabbing him. Nobody knows what's going on with Markelle Fultz but he is still only 21 years old, maybe he will finally be healthy and help the Magic. Only time will tell.