Another draft came, and the Phoenix Suns showed their incompotence yet again. Teams like the Atlanta Hawks continued to build their future dynasty. Here are the biggest winners and losers from last nights NBA Draft.
Winner: Atlanta Hawks Young Core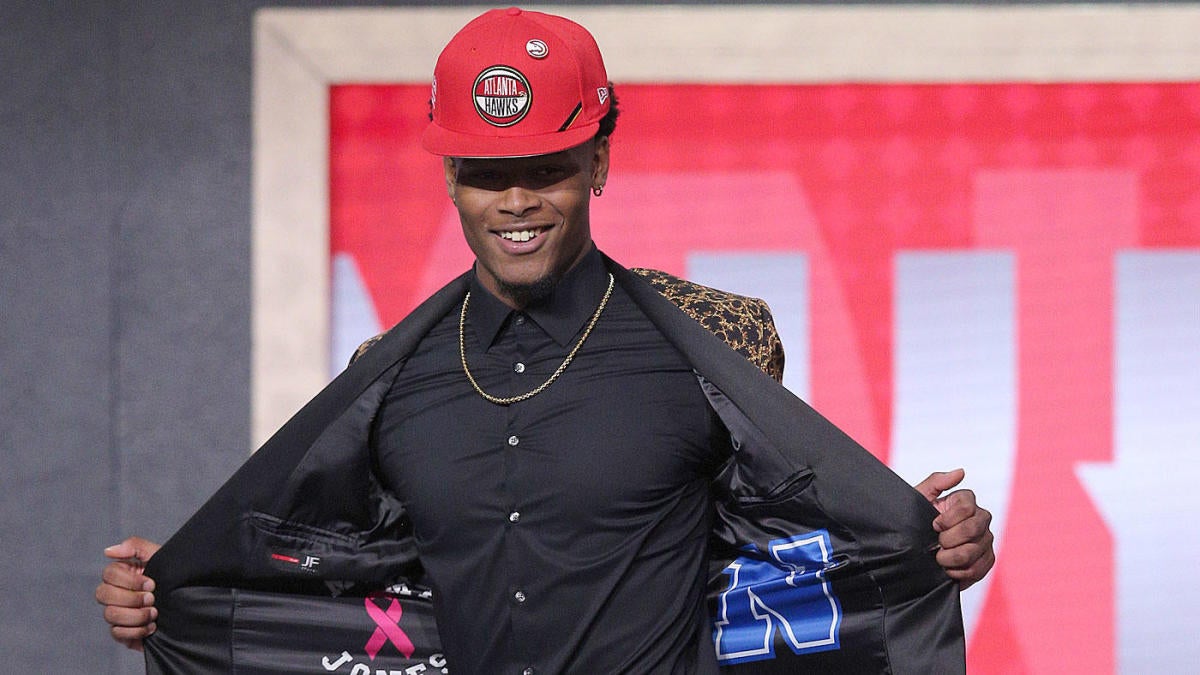 Atlanta started the night by moving the 8th and 17th picks for the 4th pick, where they took De'Andre Hunter, an elite defender and shooter. They still held the #10 pick, where Cam Reddish fell right into their lap. Atlanta now has a starting lineup of Trae Young, Kevin Huerter, Cam Reddish, De'Andre Hunter, and John Collins. That team is so young, athletic, and good at shooting. Hawks get an A+.
Winner: David Griffin
The best GM in the league has done wonders for New Orleans this offseason. After winning the lottery and the rights to Zion, Griffin managed to turn Anthony Davis into:
Lonzo Ball, Brandon Ingram, Josh Hart, Jaxson Hayes (C, 8th pick), Nickeil Alexander Walker (SG, 17th pick) and Marcos Louzada Silva (SF, 35th pick). They managed to dump Solomon Hill's contract, and they have the following Lakers draft picks:
L.A.' 21 pick if top 8 – L.A.' 22 pick if not – L.A. swap in 23 – L.A.' 1st in either 24 or 25

In just a few months, the Pelicans went from a mediocre team with 0 young talent that had to trade their star, to a team that will be one of the most exciting to watch and full with talent.
Loser: Everything the Phoenix Suns do
Primed with the #6 pick, and a glaring need for a point guard, and Coby White expected to be available, there seemed to be no way the Suns could screw this up.
Until they traded down 5 spots and picked up a role player in Dario Saric.
Until they reached by about 15 spots and picked Cam Johnson.
Until they traded their 32nd pick and T.J Warren, an 18 ppg guy, for cash.
Being a Suns fan would suck.
Winner: The Denver Nuggets Future Dynasty
Last year, the Nuggets stole Michael Porter at #14. This year, they stole Bol Bol with the 44th pick. Many mock drafts had Bol as the 8th pick, and he inexplicably fell to the mid 2nd round. He has some concerns, mostly regarding his skinny frame and a foot injury that held him to only 9 games in college. However, anytime you get a 7'2 guy who can dribble and shoot from anywhere, in the 2nd round, you're huge winners. The Nuggets are so young, so good, and I think they will be the #1 seed in the West this year. Their young talent includes Jamaal Murray, Gary Harris, Nikola Jokic, Michael Porter, and Bol Bol.