Tier 1A: God
Bill Belichick- Pats
The coaches in the elite tier are great, but Belichick is so much better he gets his own tier.
Tier 1: The Elite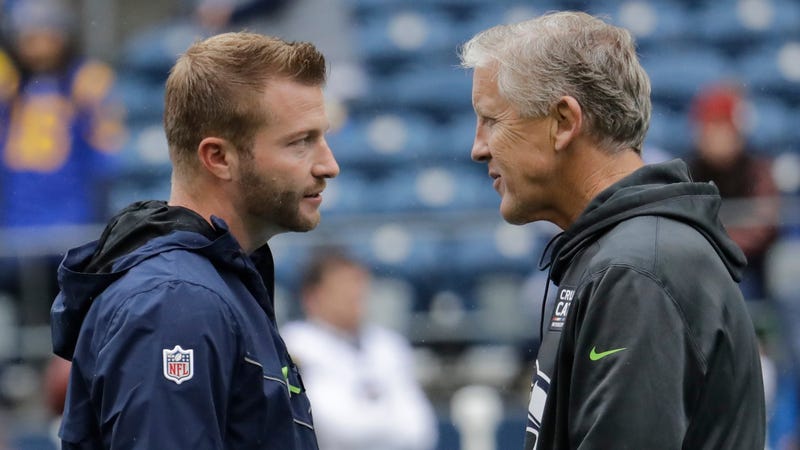 Sean McVay- Rams
McVay completely revolutionized head coaching searches and has built a great offense and culture in LA.
Pete Carroll- Seahawks
Carroll is just one of the best and most consistent head coaches over the last decade. His Seahawks were dominant for 3-4 years and definitely should've walked away with more than one ring.
Andy Reid- Chiefs
Reid's teams are always great offensively, yet they just can't win a Super Bowl. That could change soon, as Patrick Mahomes is the best young player in football. Once Belichick walks away, it will be a sigh of relief for Reid. Bill has knocked the fat man out of the playoffs 3 times. Reid could solidify his Tier 1 case by improving his clock management.
Tier 2: Great coaches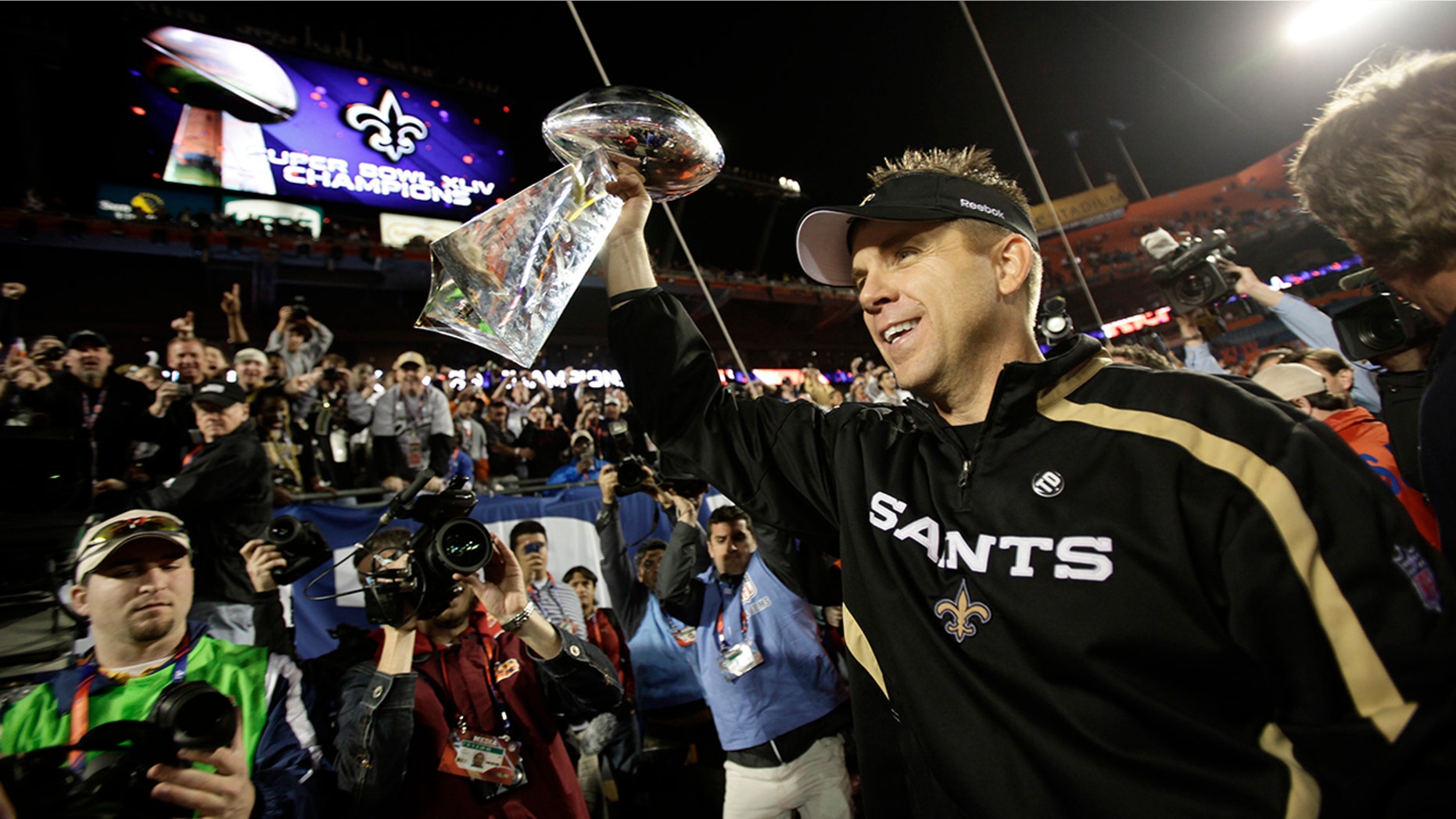 Sean Payton- Saints
Payton's poor clock management cost the Saints a trip to the Super Bowl. If New Orleans ran the ball 3 times, they would've been up 3 with little time left. Instead, the refs screwed the Saints and the rest is history. Payton's offense is always good and he brought the city of New Orleans their only championship in 2009.
Doug Pederson- Eagles
In his 2nd year with the Eagles, Pederson won a Super Bowl. Super Bowl winning coaches are good coaches.
Matt Nagy- Bears
Nagy brought the Bears from worst to first and should've won a playoff game in his first season. Cody Parkey sucks.
Frank Reich- Colts
The Colts won a playoff game on the road one year after being one of the worst teams in football. It happened because Andrew Luck returned and Frank Reich was hired.
Anthony Lynn- Chargers
The Chargers have gradually improved each year under Lynn. Expect LA to win the AFC West this year.
Tier 3: Above average
John Harbaugh- Ravens
Harbaugh won a Super Bowl in 2012 and the Ravens are almost always solid.
Jon Gruden- Raiders
He was great in the 2000's, it remains to be seen if he'll be great for the Raiders. Again.
Mike Zimmer- Vikings
His Vikings team made the NFC Championship with Case Keenum at QB.
Tier 4: Average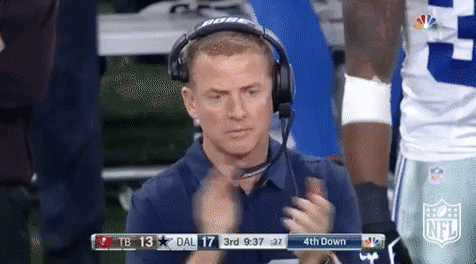 Jason Garrett- Cowboys
Garrett gets too much hate. He incorporated Amari Cooper into the offense very well and the defense significantly improved last year.
Adam Gase- Jets
He was better as the Broncos OC than as a head coach. What the hell happened in this picture?
Dan Quinn- Falcons
He will forever be known as the man who oversaw a 28-3 collapse in the Super Bowl.
Sean McDermott- Bills
He seems like a nice guy. The definition of average is this guy.
Tier 5: Fire them
Mike Tomlin- Steelers
He doesn't make adjustments, he couldn't win with an incredible offense, and he tripped Jacoby Jones.
Bill O'Brien- Texans
The Texans always come up short. Find a new coach.
Doug Marrone- Jaguars
The Jaguars didn't try last year which reflected very poorly on Marrone.
Jay Gruden- Redskins
Washington will probably go 7-9 again. Jay Gruden has been there for several years with no visible improvement from the team.
Ron Rivera- Panthers
The Panthers started off 6-2 and finished 7-9. That's bad coaching.
The common theme with all of these guys is that they've been coaching for a long time with little to show for it, or they're given lots of talent and don't know how to use it.
Tier 6: Too early to tell
Brian Flores- Dolphins
One wonders how much of the high pressure attack that held the Rams to 3 points was coming from Belichick or D-coordinator-without-the-title Flores. The players seemed to love him. He's parlayed his success under Belichick into a big money deal, so great job there.
Zac Taylor- Bengals
He is one of the "Sean McVay guys".
Freddie Kitchens- Browns
He and Baker had a special chemistry and he was a great OC last year. He'll be under pressure to win this season given the Browns' elite talent on the offensive side of the ball.
Matt Lafleur- Packers
He was the OC for a bad Titans offense. Like, really bad.
Vic Fangio- Broncos
He was the DC for an excellent Bears defense. Great hire. Can the old guy connect to his young players in the age of Snapface?
Kilff Kingsbury- Cardinals
The Cardinals offseason revolved around getting the right offense for Kingsbury. He was the Texas Tech coach when Patrick Mahomes was there, so hopefully he's good. He was drafted as a QB by Belichick so he's got that going for him.
Kyle Shanahan- 49ers
His teams have been plagued with injuries during his 49ers tenure. This year will show us if he's a good coach.
Matt Patricia- Lions
Last year wasn't good for the Fat Man, but the Lions brought in lots of talent, so they should be better.
Mike Vrabel- Titans
The Titans and everything about them are just so painfully mediocre. Except for that one sick run by Derrick Henry. That was great.
Pat Shurmur- Giants
It wouldn't matter if Shurmur was a better coach than Belichick because Dave Gettleman would ruin it.