After being dismantled in 5 games against Giannis and the Bucks, it's time for Celtics fans to look towards the offseason, one of the most pivotal in the franchise's history. Kyrie Irving, the guy that was supposed to be Boston's leader, completely forgot how to shoot the ball and he is now a free agent. Al Horford, the guy that was one of the best players for the Celtics this year, has a players option for $30M. Marcus Morris, a guy who thought he was Kevin Durant, can finally leave. How can Boston, a team many thought would run through the East for at least the next 3 years, turn themselves from a disappointment into the champion they were supposed to be?

Kyrie Irving is the biggest question mark, as rumors have swirled all season long about him leaving to team up with Lebron in LA, or to build the Knicks into a contender with Kevin Durant. There's also the possibility that he resigns with the Celtics, and Danny Ainge and co. try to bring Kyrie a star, such as Anthony Davis. The best case scenario for Boston would be this:
Resign Kyrie Irving
Convince Kevin Durant to come to Boston
Trade Gordon Hayward and his terrible contract to Golden State, along with Terry Rozier in a sign and trade for Durant
Stand pat and let Jayson Tatum and Jaylen Brown develop, or package one of them and a combination of Memphis' first round pick and the Clippers' first round pick for Anthony Davis.
The starting lineup would be:
Kyrie, Marcus Smart, Jaylen Brown, Kevin Durant, Anthony Davis
Obviously that isn't very realistic, as Kyrie does not seem that ecstatic about the idea of resigning with Boston.
The biggest problems for the Celtics this season was chemistry and the way the offensive system didn't cater towards Kyrie Irving. This Boston roster has to look much different next season, because they've proven that they're outmatched against the Milwaukee Bucks.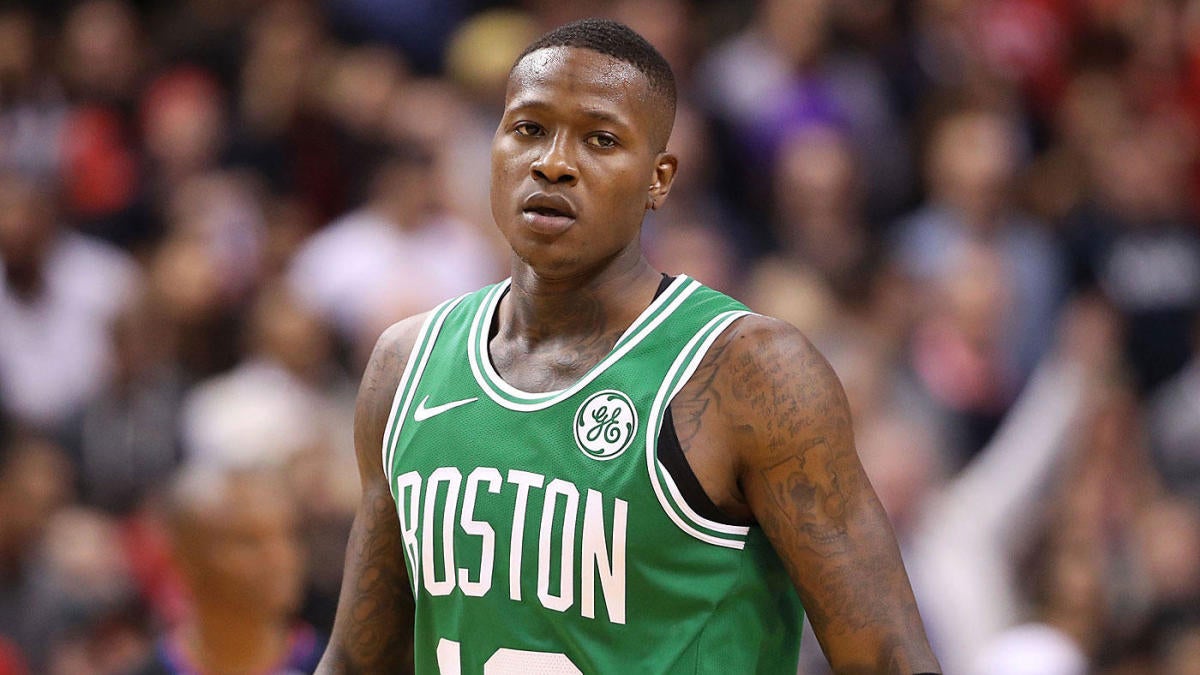 If Kyrie decides to leave, the Celtics will have more flexibility. Danny Ainge is in love with Terry Rozier. Despite the fact that Rozier lashed out after being eliminated, he is a RFA, so Boston has the chance to match any offer he receivers. Even if it's not what Rozier wants, he doesn't have much leverage. It's unlikely that teams will offer Rozier star point guard money, even though that's what he thinks he is.
In an interview after Boston's season ended, Rozier said this:
"Everybody was running around with their heads cut off, like chickens. Coach was in a tough position, one of the toughest positions, dealing with all these guys with attitudes, all that shit. Guys thats All Stars, guys getting paid a lot of money, guys trying to get paid. It's tough."
"I feel like I sacrificed the most, but I'd do it any day for this team. A lot of things weren't fair to me, but it's not about me. That's why I don't bitch and complain."
I don't give a fuck what nobody say, I sacrificed the most out of anybody. I'm a top point guard in this league. I feel like it's a fresh start, whether I'm here of whether I'm gone.
Rozier played great in the 2018 playoffs, but that was when Kyrie was out. With Irving and Gordon Hayward in the fold for most of 2019, Rozier averaged 9 points per game in 22 minutes during the regular season. In the playoffs, he averaged 6.4 points per game, but those numbers drop to 4.5 points per game in the Bucks series.
Gordon Hayward gets the reward of being the most overpaid player in the NBA. In the Bucks series, he averaged 7.4 points per game. Hayward makes $31.2M for the next two seasons. That's awful, and the Celtics need to try to get rid of him. Obviously his gruesome leg injury played a part in his rapid decline, but he doesn't help the Celtics at all. If a team wants to take him off the Celtics hands, it will be a gift.
Al Horford is one of the most underrated players in the NBA. He has a players option next summer for around $30M. If Horford walks, the Celtics will be in trouble. Fortunately, Al seems committed to building a winning team in Boston. Horford will likely opt out of his deal and resign on a longer deal for less money annually. Horford will be 33 in June.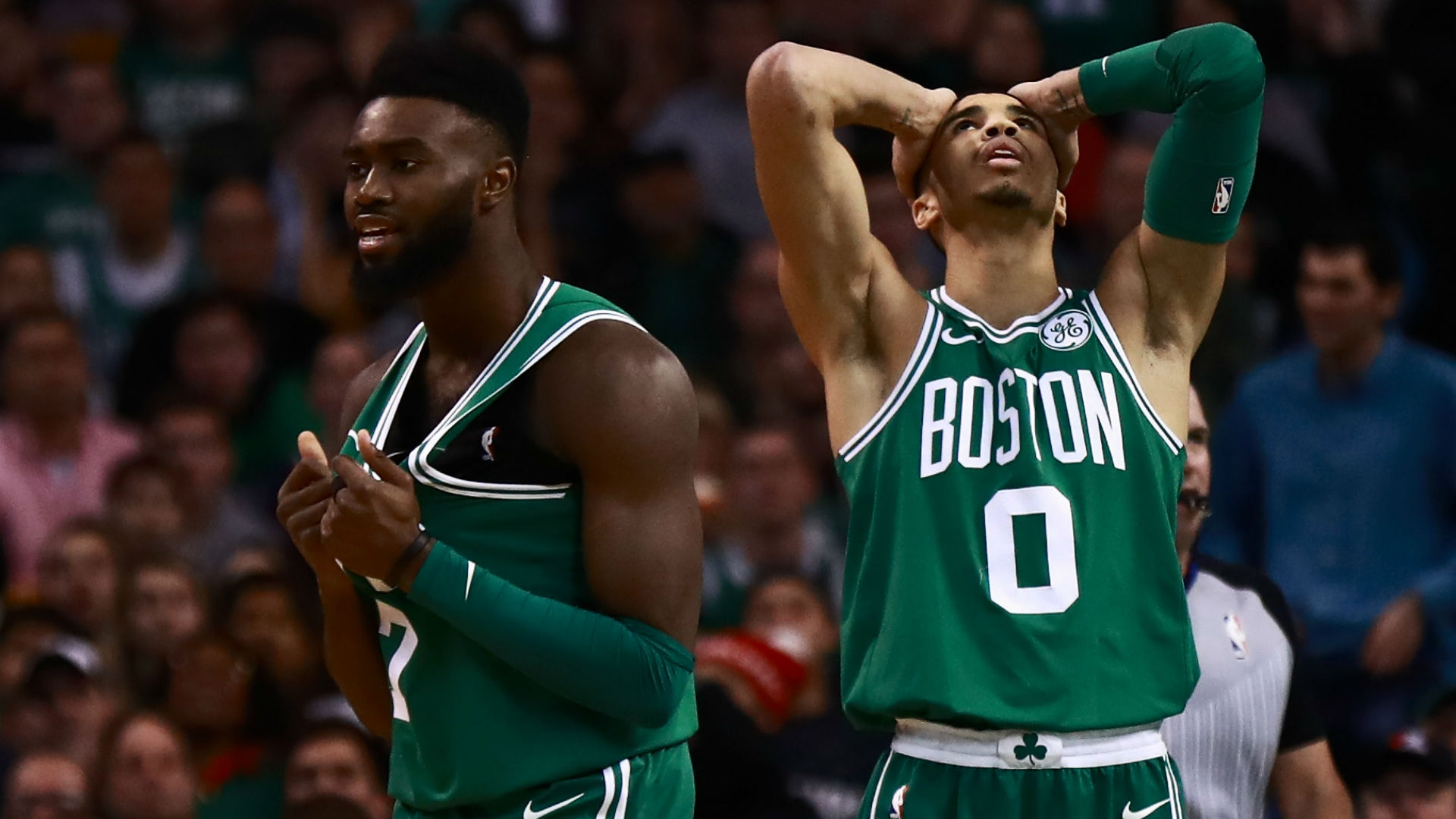 While Jaylen Brown played well this past year, Tatum went through a sophomore slump, as he only averaged 12 points per game on 36% shooting against the Bucks. If the Celtics trade for Anthony Davis, Tatum is definitely gone. If Kyrie skips town, there will be no reason to trade for Davis, so Brown and Tatum will stay.
The Celtics present and future depends on the decision of Kyrie Irving.
Thanks for reading! Check out out shop!