While some fans of teams like the Giants remain tortured, some teams came out of the draft as huge winners with lots to look forward to next year. Here is everything you need to know from the 2019 NFL Draft.
Loser: Dave Gettleman and the Giants
Good god Gettleman is awful. How is he still the GM of a team that used to be one of the most prominent in the league? Picking Daniel Jones was fine, just not at the 6th pick when there was nobody stopping them from grabbing him at #17. It was a huge reach for a guy that could've made it out of the first round. At #17, they picked Dexter Lawerence over Montez Sweat.
New York then moved back into the 1st round to pick CB Deandre Baker, giving up 4th and 5th round picks to move up 7 spots. I don't understand the thought process behind this because the Giants are much more than one cornerback away from being a playoff team.
New York could've walked away with Josh Allen and Daniel Jones, or Josh Allen and Dwayne Haskins had they moved up 3 spots. Instead, they did this. This draft piled on to one of the worst and most confusing offseason's ever from an NFL team. Dave Gettleman managed to turn Odell Beckham, a guy who is a once in a generational type talent, into Dexter Lawerence, Jabril Peppers, and Oshane Ximines. Fire him.
Apparently no other team would've even picked Daniel Jones in the first round. Gettleman made the Raiders pick seem like a steal.
Winner: Bill Belichick and the Pats
The Pats win again. No one is surprised. See the full article on Belichick's mastery here.
Loser: Deshaun Watson
Deshaun Watson was sacked a league high 62 times last year. The offensive line was terrible, and it was partly due to Houston inexplicably trading away cornerstone left tackle Duane Brown the season prior. The Texans need a good offensive lineman on day one, and it looked like tackle Andre Dillard was about to fall into their lap at #23 overall. The Eagles jumped them, taking Dillard and leaving the Texans without a plan. Houston then took Tytus Howard from Alabama State. He needs to develop a lot more than Dillard would have, so it looks to be another long year for Deshaun Watson.
Winner: John Schneider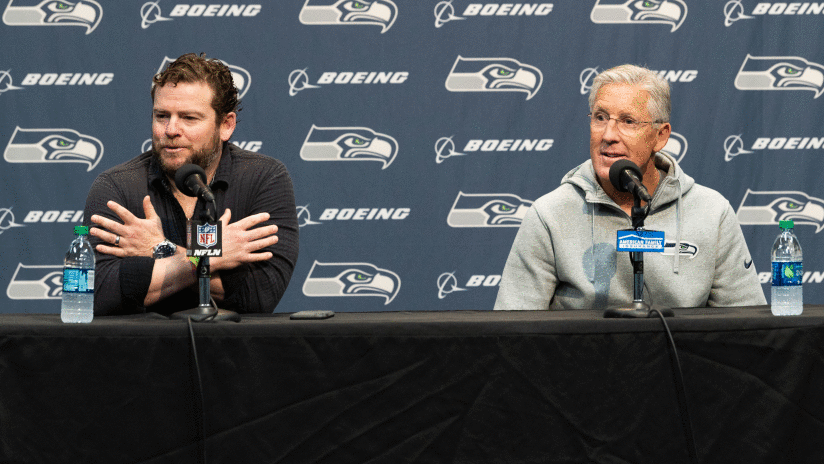 The Seahawks have one of the best front offices in the NFL, and John Schneider is at the head of it all. Seattle came in with two first rounders, with one of them being from the Chiefs. Trading Frank for a first and second round pick was a win in itself. Seattle came into the draft with six picks, but left making 11 total picks. Seattle traded down so much, that the value in all of the picks they got back were equal to that of the #6 overall pick. Not to mention, Seattle got a potential steal in DK Metcalf at #64.
Winner: Dan Snyder
Dan Snyder is normally a loser, so when reports came out that he was taking over the draft for the Redskins, it made sense to be concerned. Washington was lucky when Dwayne Haskins fell into their lap at #15. He has the potential to be a star. Getting Montez Sweat at the end of the first round was a great pick also. The Redskins are so devoid of talent that having great draft classes are basically the only way they can get out of purgatory. Kelvin Harmon, WR, from NC State is the steal of the draft.