The NFL is in peak offseason mode, so here are my slightly late picks for each round of playoff basketball.
Let's start with the Western Conference.
(1) Golden State Warriors vs (8) Los Angeles Clippers
The Clippers were a great regular season story, and I think Doc Rivers deserves more recognition for how well he coached Los Angeles this year. However, good stories seem to come to an end when they meet the Warriors.
Warriors in 4
(2) Denver Nuggets vs (7) San Antonio Spurs
Denver went from the 9th seed one year ago to the 2nd this year after great seasons by Nikola Jokic and Jamal Murray. The Spurs are always in the playoffs, even after trading Kawhi Leonard. San Antonio stole game one after Derrick White played a great game on both sides of the ball. I think the Nuggets have too much talent to lose.
Nuggets in 7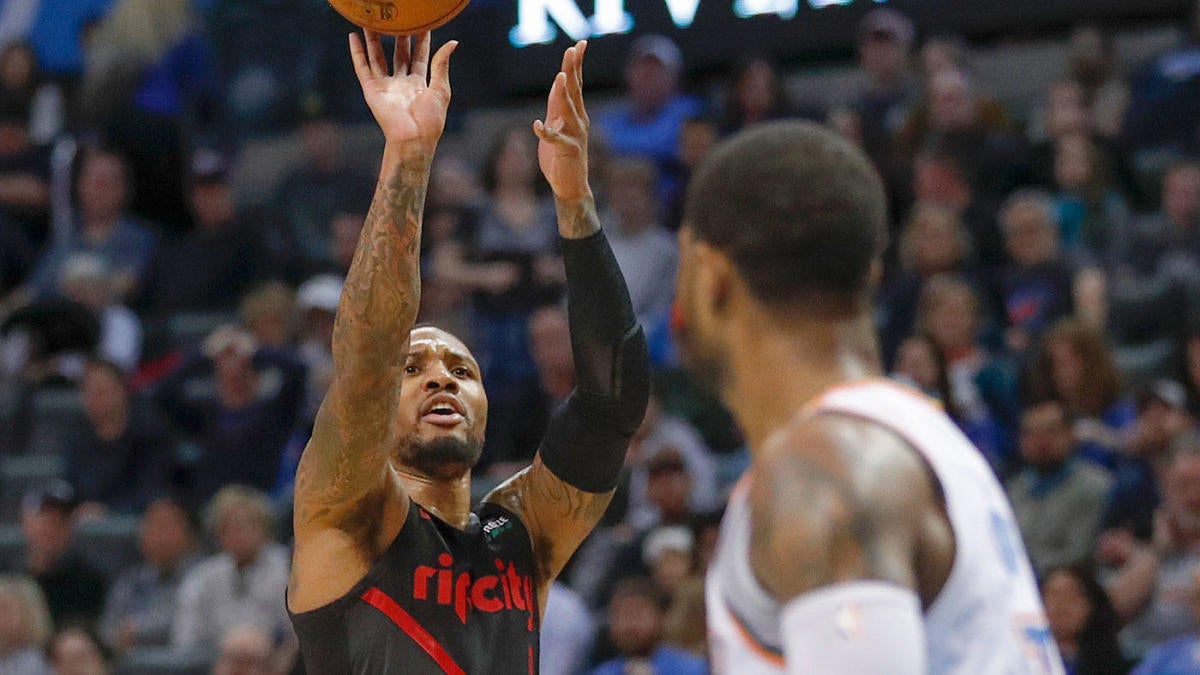 (3) Portland Trail Blazers vs (6) Oklahoma City Thunder
The Thunder shot just 5/33 from 3 point range in their game one loss. If they go just 7/33, then they win that game. It was Portland's first playoff win in their past 11 attempts. I think Russell Westbrook and Paul George (if he heals his shoulder injury) will carry the Thunder to the 2nd round.
Thunder in 6
(4) Houston Rockets vs (5) Utah Jazz
James Harden deserves to be the MVP, and the Rockets are much better than their 4th seed suggests. Utah has no real chance in this series, as the Rockets are one of the 3 best teams in the league with their insane shooting from deep.
Rockets in 5
Now on to the Eastern Conference.
(1) Milwaukee Bucks vs (8) Detroit Pistons
Giannis only had to play 23 minutes and the Bucks won by 35 points. They were up by as many as 43. Blake Griffin was out for the Pistons, but regardless there is no hope for Detroit.
Bucks in 4
(2) Toronto Raptors vs (7) Orlando Magic
Orlando stole game one after a game winning 3 from D.J Augustin. The loss for the Raptors was in no part due to Kyle Lowry, as he played amazing. He scored a crazy 0 points, proving why he was deserving of his all star spot. Orlando has nothing to lose, but I think the Raptors will hold them off.
Raptors in 6
(3) Philadelphia 76ers vs (6) Brooklyn Nets
The 76ers played awful in their loss in game one. Jimmy Butler was the only reason it wasn't a blowout, as Ben Simmons contributed 9 points and J.J Redick dropped 5. I'm pulling for Brooklyn to pull off the huge upset, but it would be hard to imagine a team as talented as Philadelphia losing in the first round.
76ers in 7
(4) Boston Celtics vs (5) Indiana Pacers
If the Pacers hadn't lost Victor Oladipo to a Torn ACL months ago, this could look completely different. Instead, the Pacers are facing a likely sweep after scoring just 74 points, including an eight point 3rd quarter effort. Kyrie played great and Jayson Tatum played like he was 20 again.
Celtics in 4
Thanks for reading our first NBA article! Follow our basketball instagram and buy merch to support us!