by O.G. McWild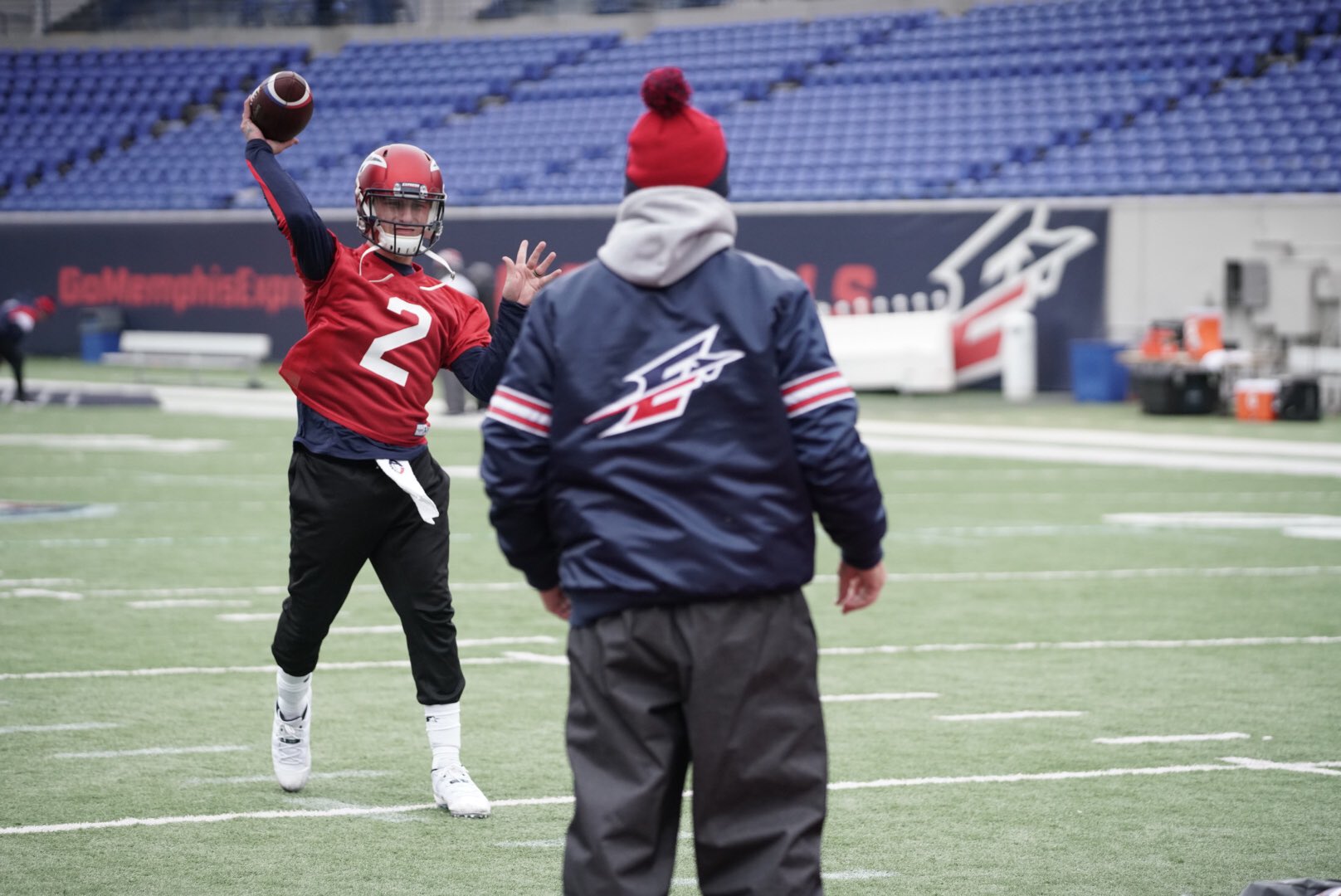 This week, we learned that alcoholic quarterback Johnny Manziel would be joining the worst team in the AAF, the Memphis Express. Johnny washed out of the NFL and the CFL, so now we will see if he can manage to last the half-season in the AAF. The good news for Johnny is, the quarterbacking for Memphis by Zach Mettenberger has been really bad. So he would have to be awful to be a worse option for Mike Singletary and the Express.
The presence of "Johnny Football" should help add intrigue to the league, or at least curiosity, and might sell some tickets to Express games. I don't expect Johnny to make a positive impact on the Express' prospects, but we will see.
Regarding the football action, the AAF continues to provide quality football entertainment while defying my betting predictions (1-3 on the week):
The "Desperation Bowl" between Memphis and Salt Lake was a blowout win for Salt Lake, which was expected.
The game I thought would be good, Atlanta vs. San Antonio, was a blowout for the Commanders. My faith in Legends QB Aaron Murray and his floaty passes was misplaced as Logan Woodside and San Antonio dominated the game.
Arizona came to play and knocked off the undefeated Apollos and looked great doing it. The Apollos' valiant comeback effort ended when a false start at the 8 yard line caused a 10 second runoff to end the game. Expect the 'Shots to make things interesting in the AAF West down the stretch.
The Fleet played another game that came down to the last play, this time losing to Birmingham on a last second field goal. Iron quarterback Luis Perez seems to have his job back and played efficient football with some excellent touch passes while the Fleet couldn't make the stops they needed to preserve their fourth quarter lead.
The AAF is shaping up to be a quality minor league for football fans, with exciting games, hard hits, and down-to-the-wire finishes. The biggest problem are dropped passes by the wide receivers. When a perfect dime is dropped, and the guy just drops it to end a drive, you are reminded you're watching inferior talent. But the want-to is there, the celebrations are frequent and hilarious, and the football product is good in general.
While I have not been a fan of Bill Polian, particularly for trying to have rules changed in the NFL to benefit pansy Colts offenses, I have to give him credit that the AAF is fun to watch and I'm glad it exists.
Stay tuned for my week 7 AAF picks which hopefully will be better than last week.