Free Agency has started, and several players inked huge contracts with new teams today. Here is every winner and loser from day one of free agency.
Winner: Nick Foles
Why? Signed 4 years/$88M with the Jaguars
It was long expected that Nick Foles was going to take over in Jacksonville. Foles was the best quarterback on the market, and it didn't take long for him to get paid. $22M a year is very good for someone who has played as little as Foles has the last two seasons. Foles finally gets to be a starting quarterback again, and he deserves it.
Winner: Detroit Lions
Why? Signed Danny Amendola, Trey Flowers, Jesse James, Justin Coleman
The Lions have been one of the most mediocre teams for a long time, and it looks like they're embracing the Patriot Way in an attempt to become relevant. Last year they hired ex Pats DC Matt Patricia, and this year they sign their best defensive player and their former receiver. Flowers is a beast, and Danny is the most clutch receiver in this league. Jesse James should replace Eric Ebron, who is now staring for the Colts.
Winner: Desean Jackson
Why? He was traded back to the Eagles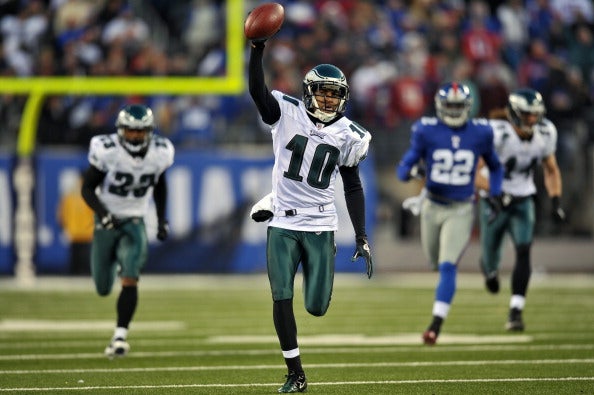 This morning, Desean Jackson requested a trade from Tampa after complaining about how bad the team has been. Later, Philadelphia answered his prayer, by giving up a 6th and 7th rounder. He will be a deep threat for Carzon Wentz, and he joins a stacked offense that includes Wentz, Nelson Agholor, Alshon Jefferey, and Zach Ertz.
Loser: Philadelphia Eagles
Why? Signed Malik Jackson to a 3 year/$30M contract
It's not so much that the Eagles signed Jackson, but it's more about how they grossly overpaid him. Jackson recorded 3 sacks last season, and only 25 tackles. In Philly, he'll have more chances to play. On Friday, the Eagles traded Michael Bennett to New England in a salary dump. Why did they turn around and spend that money on someone worse than him that costs more money? Bennett had 9 sacks and 30 QB hits for the Eagles last year.
Loser: New York Giants
Why? They let Landon Collins leave for nothing in free agency and he joined the division rival Redskins
The Giants decided Landon Collins wasn't worth a franchise tag, so instead of trading him and getting some value back for him in a lost season, the Giants just let him leave and sign with the Redskins. Collins got absolutely paid, and his $14M a year deal is shocking considering nobody signed safeties last year. It's just another year where the Giants make a huge mistake.
Honorable Mention: Bill Belichick's trades:
Why? Last year, the Patriots traded their 95th pick to the 49ers for staring tackle Trent Brown. He was reinvented into a star, and he was paid as such when Oakland rewarded him with a 4 year $66M deal. Due to compensation picks, the Patriots will get around the 100th selection in next years draft. Bill Belichick moved back 5 spots in the 3rd round to get an all star tackle that would help win a championship. Incredible.
Thanks for reading! Buy merch, and follow us on Instagram @couchreportfootball! We are going to be doing a March Madness Bracket with a giveaway, but to compete you have to follow us! Thanks!