This week, Carolina Hurricanes owner Tom Dundon invested $250M in the AAF and its future as the 2nd best professional football league. He is the new chairman, and Raleigh will be rewarded a team in the offseason. The league will probably expand to 10-12 teams in the offseason assuming they don't shut down. Without Dundon, they would not have been able to pay the players. This week looks to be as good as last, as there were 3 comeback wins, with the best game of the weekend being the Apollos 37-29 win over the Commanders in San Antonio.

Here are my picks ATS
All lines are according to mybookie.com

Arizona Hotshots (-4.5) at Salt Lake Stallions

Arizona is one of 3 undefeated teams left. Salt Lake is one of 3 teams yet to win a game. Teams tend to play a lot better at home, but Arizona showed how good they are after their late come from behind win against Memphis last Saturday.
The Pick: Arizona -4.5
Memphis Express at Orlando Apollos(-15)

Due to worker comp laws, the Apollos now have to have 51% of their practices in Georgia, because Florida doesn't give professional athletes the same benefits as other jobs. However, that won't stop Orlando, as they have played great football and are ranked as the best team so far. Their offense behind legendary coach Steve Spurrier is very hard to stop, as they've scored 77 points combined in their last two games. Memphis has been dreadful so far, being shut out 26-0 and blowing a huge lead Week 2 against Arizona. Orlando should win and cover today.

The Pick: Orlando -15
Birmingham Iron (-6.5) at Atlanta Legends

The Legends are probably the worst team in the league, scoring 18 total points in their first 2 games combined. They can't score any point, and the Iron have a lockdown defense. Both of Birmingham's wins have been against teams yet to win, but it shouldn't matter. Iron will win a low scoring game, so take the under (38.5) and the Iron (-6.5)

The Pick: Under 38.5 and Iron -6.5
San Antonio Commanders at San Diego Fleet (-2.5)
These teams met in Week 1, with the Commanders winning 15-6. San Diego should play better at home, but San Antonio looks like a much better and balanced team. They should win this game outright as underdogs.
The Pick: San Antonio +2.5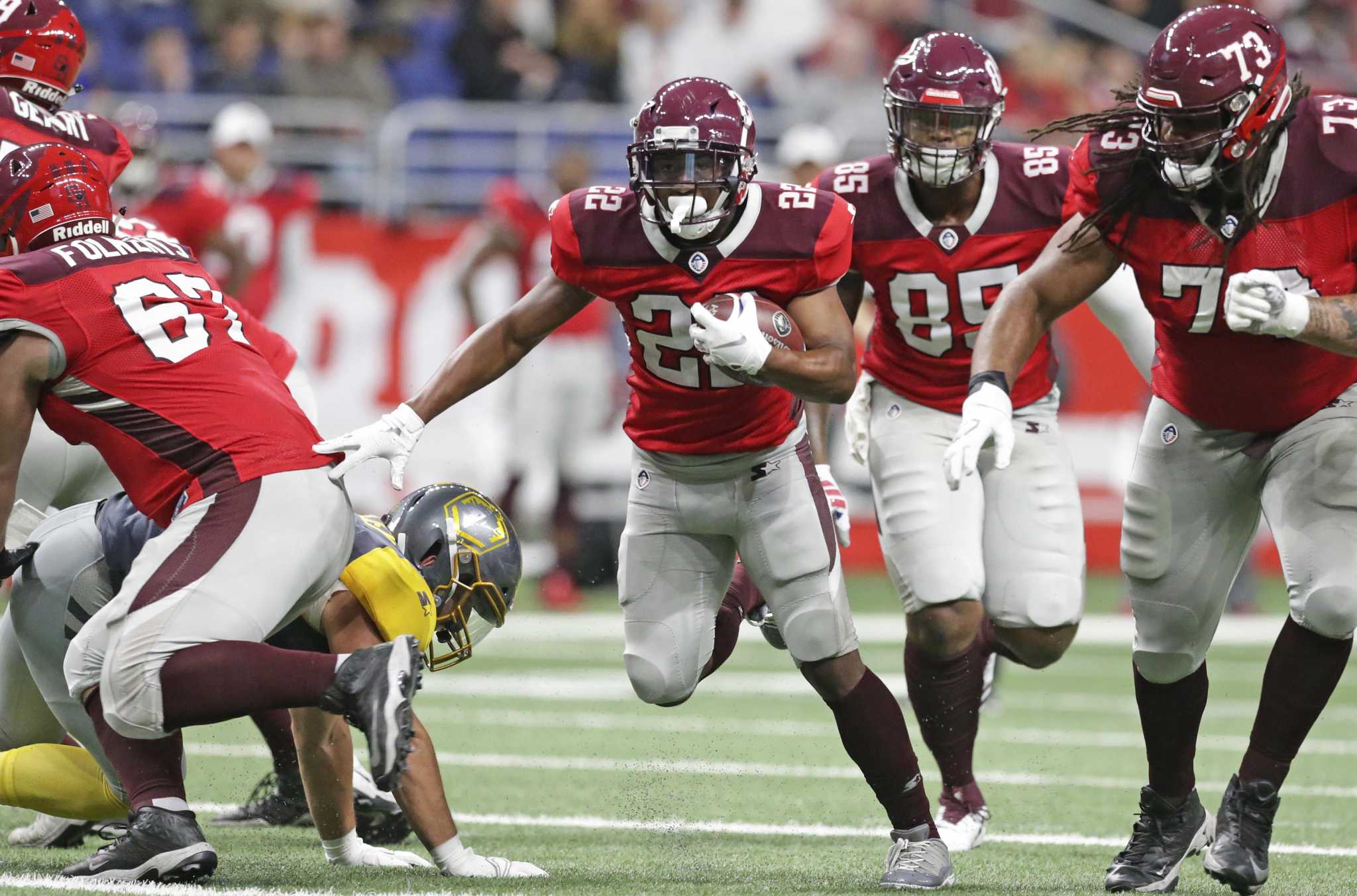 Thanks for reading! If you enjoy, pick up your Couch Report Merch from the shop!